These products & services are researched and tested by HelpGuide's independent consumer reviews partner. When you buy through the links, we may earn a commission.
Sexual health doesn't just start and end in the bedroom. It's a key component of your overall health and well-being—something the World Health Organization acknowledges. However, despite clear evidence of the importance of sexual health, it's still a sensitive topic for most of us, making it challenging to discuss any issues or seek treatment for common conditions, like erectile dysfunction (ED). R. Brian Denton, a psychologist at University Hospitals Cleveland Medical Center's Urology Institute in Lyndhurst, Ohio, explains: "Many men … feel isolated in dealing with ED because of the socialized embarrassment in talking about performative expectations and a mark of masculinity tied to sexual virility."
Sildenafil—better known by its brand name, Viagra—is an oral medication used to treat ED. We summarized what you need to know about sildenafil, how it's different from Viagra, and how to get sildenafil as a treatment for ED online.
What you need to know about generic Viagra (sildenafil)
Sildenafil is the generic name for Viagra, a common oral medication used to treat erectile dysfunction.
The medication is taken as needed, typically 30–60 minutes before sexual intercourse, and its effects last for four to six hours in most people.
Online telehealth platforms like Hims and Roman can prescribe and deliver generic and brand-name Viagra.
Sildenafil might not be appropriate for you if you have a heart condition and can be dangerous when combined with certain recreational drugs or prescription medications.
Why HelpGuide cares about sexual wellness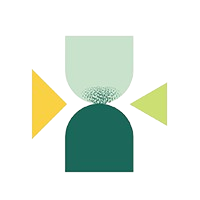 of research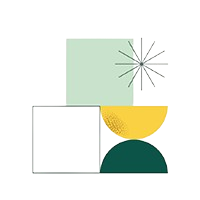 evaluated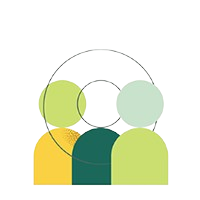 interviewed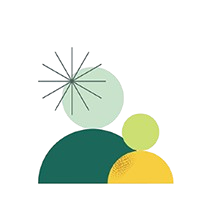 consulted
Four out of 10 men in their 40s experience ED, and it becomes more common with age. That means a staggering number of men don't feel satisfied with their ability to perform sexually. We know this can lead to performance anxiety, less intimacy, tension in a partnered relationship, low self-esteem, depression, increased stress, and even increased absenteeism at work.
"All of these things have been described in patients that I've seen and treated with erectile dysfunction," says Fenwa Milhouse, a board-certified urologist and CEO of Down There Urology. "Feeling less of a man, feeling less worthy, feeling less like an individual and the person they once were."
If that sounds like you, there's nothing to be ashamed about. And you're certainly not alone. We, the Handbook Team, want to shed light on this topic, help you feel comfortable addressing it, and encourage you to seek treatment for this highly treatable issue. Ignoring erectile dysfunction means ignoring the impact on your physical and mental health—and the ED may only get worse.
Fortunately, there's good news. Oral medications for ED, such as Viagra (sildenafil) and Cialis (tadalafil), are now available in generic forms, making erectile dysfunction treatment far more affordable than it was even five or six years ago. The recent popularity of online telehealth platforms also means you can request a prescription for ED medication without having to visit a doctor or pharmacy in person. This is a more palatable solution for people who may feel embarrassed discussing their sexual health with a doctor or collecting this prescription at the pharmacy. It's also safer than turning to "gas station" remedies. These are unregulated supplements often found in dispensers inside the bathrooms of gas stations, and they have been known to contain hidden ingredients.
But not all of these platforms use the same screening process, charge the same prices, or let you directly message your provider. We don't want you to feel frustrated and hampered by low-quality platforms or misled by false information on the internet. We want to make it easy to feel like yourself again.
That's why we mystery shopped at over 25 online ED medication platforms, interviewed more than 20 urologists, sexologists, pharmacists, and psychologists, read dozens of academic journal articles, ran a focus group, and surveyed 360 real people about their experiences with erectile dysfunction. We got really comfortable with this topic and encourage you to do the same by reading our guides and reviews.
What is sildenafil (generic Viagra)?
Sildenafil is the active ingredient and the generic version of the prescription drug that goes by the brand name Viagra (sildenafil citrate). This medication is used to treat erectile dysfunction.
This medication can also be prescribed to treat other medical conditions, such as pulmonary arterial hypertension and female sexual arousal disorder.
Erectile dysfunction and other health conditions
ED can occur at any time for a multitude of reasons, but common causes of ED include:
Poor circulation, particularly to the spongy erectile tissue of the penis.
Damage to the nerves of the penis.
Stress, psychological trauma, or other mental health conditions, such as depression.
Certain medications, such as antidepressants and blood pressure medications.
You may be at higher risk of developing ED if you also have the following: hypertension, high cholesterol, diabetes, a history of smoking, an enlarged prostate gland, advanced age, higher weight, or an inactive lifestyle. In our survey of 360 men with ED, more than half (55 percent) of respondents smoked cigarettes or e-cigarettes at the time of their ED diagnosis.
We know that ED can have a major impact on your mental health. And while mental well-being can contribute to ED, experiencing ED can also negatively impact your mental health issues.
Getting health care for ED early on is important for the early detection and diagnosis of other medical conditions that are associated with ED. Research shows men with ED have a higher risk of developing cardiovascular disease, benign prostatic hyperplasia, and dementia. ED can often be the first sign of cardiovascular disease, often presenting three to five years before symptoms of heart disease develop.
The difference between sildenafil and Viagra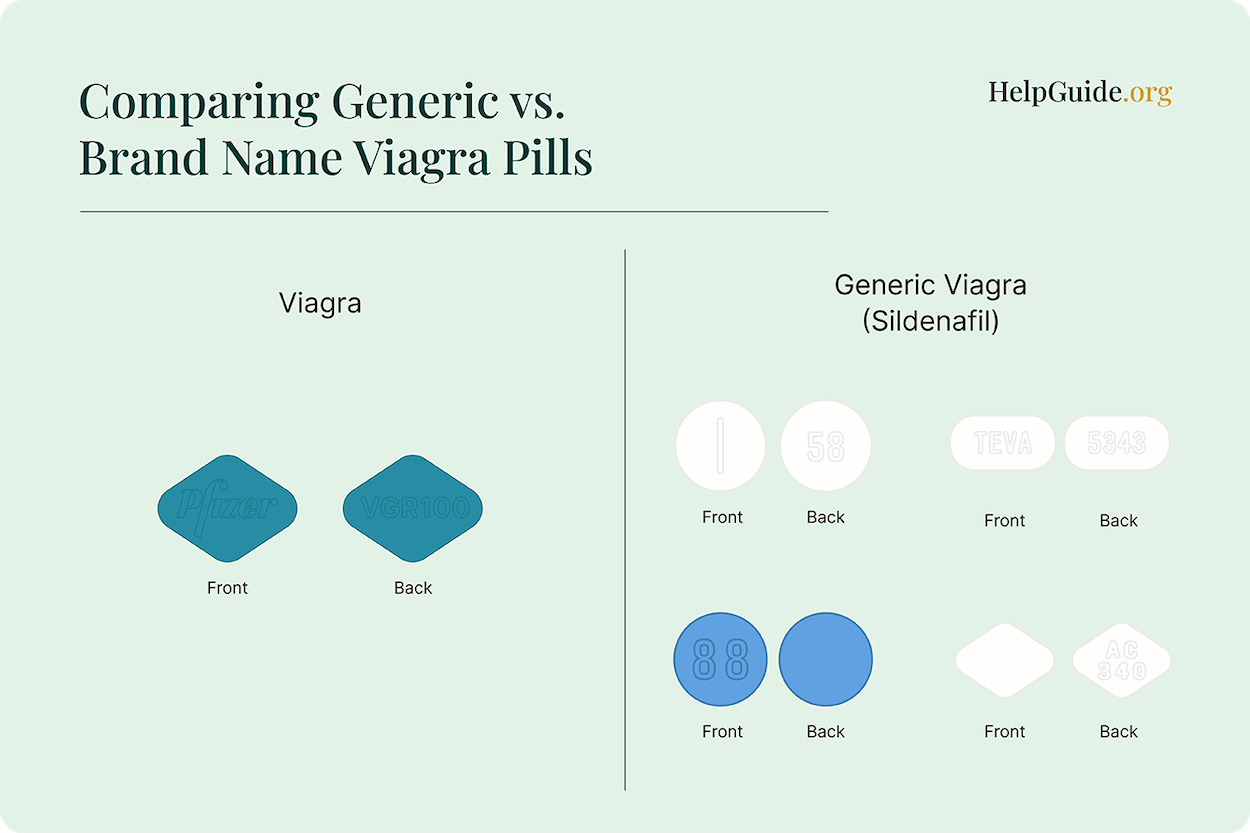 You may have heard sildenafil called "the little blue pill," referring to the recognizable look of a Viagra pill. While not all sildenafil pills look like Viagra, they all work the same. "Both generics and brand [name medications] have the same active ingredients. There is a steep difference in cost, however," according to Nannan Thirumavalavan, Assistant Professor of Urology at Case Western Reserve University in Cleveland, Ohio. 
On online ED treatment platforms, we found that Viagra can be up to $139 per pill, which is over 24 times more expensive than the average cost of sildenafil.
Since the cost of doctor visits and medication can be a major barrier to accessing ED care, we cover the cost of sildenafil and Viagra in-depth across different telehealth platforms below.
Where can I buy sildenafil (generic Viagra)?
Receiving treatment for ED can be daunting. Finding a provider near you, booking the appointment, traveling to the doctor's office, waiting to be seen, dealing with the potential awkwardness of discussing your erection, and having your prescription filled at a pharmacy are all steps that can add up to a large barrier to getting the medical care you need.
Telehealth platforms offer same-day or next-day consultations at lower out-of-pocket costs, reducing the time and barriers to getting treatment. Depending on state regulations, most online ED treatment platforms like Hims and Roman don't require a live visit with a provider, meaning you can get a medical assessment without any uncomfortable conversations about your sexual health.
What you need to start online ED treatment
Although receiving ED treatment online allows you to avoid the hassle and potential awkwardness of traditional doctor's visits, you'll still need to prepare some information to verify your identity for online providers to diagnose and prescribe your treatment. Based on our mystery shopping, here's the information you may need to have ready:
Your legal name.
Your birth date.
Your state-issued ID, like a driver's license.
A current picture of you or a selfie, different from your ID photo and without any sunglasses, hats, or facial obstructions.
You'll also need to provide the following information for your medical assessment questionnaires:
Your medical history, including past surgeries, past hospitalizations, and past or current health conditions.
Your substance history, including any medications, supplements, and recreational drugs you currently take.
Comparing online ED treatment platforms
We evaluated over 25 telehealth platforms that offer consultation and treatment for erectile dysfunction. Since we found that none of the platforms we researched accepted insurance, we liked platforms that kept the out-of-pocket costs low. Some platforms we liked had $0 medical consultation fees and offered free shipping of ED medication. We also preferred platforms providing ways to keep in touch with your prescriber, in case medication adjustments or questions arise during treatment.
| | | | | | |
| --- | --- | --- | --- | --- | --- |
| | Generic sildenafil, Viagra | Free | $4–$8 | $139 | Visit Site |
| | Generic sildenafil | Varies by provider | $5/30 day supply, determined by provider | – | Visit Site |
| | Generic sildenafil, Viagra | Free | $4–$10 | $90 | Visit Site |
| | Generic sildenafil, Viagra | First visit free; Follow-up consultations $15 | $6–$10 | $80 | Visit Site |
| | Generic sildenafil, Viagra | Free | $2–$9 | $70 | Visit Site |
* Cost per pill varies based on prescription strength and quantity
Hims
Hims is a popular online telehealth platform specializing in men's health, including treatments for mental health, sexual health, and hair loss. It didn't have the cheapest prices for sildenafil, and its Viagra had the highest per-pill cost compared to other platforms offering the medication. We liked that the consultation and medication delivery was free, no matter the total cost of your prescription. Getting your prescription filled through Hims also includes messaging with your provider. It's not a live chat, but we learned that Hims providers are expected to answer patient messages within 24 to 72 hours.
Here's how you can get ED treatment from Hims:
Start the health questionnaire when you click Erectile Dysfunction from the Hims home page.
Enter your state and birth date, and create an account using your email.
Take a questionnaire about your health and medical history, which will ask you about how you experience ED, your past medical history, your current health conditions, and any medications and substances that you might be taking.
Based on your answers, the platform suggests a medication treatment option for you out of the following: sildenafil (generic Viagra), Viagra, tadalafil (generic Cialis), and Cialis.
Choose how frequently you expect to use the medication, then choose how frequently you want deliveries of the medication.
Input your payment information. Note that you won't be charged unless you are prescribed your medication.
Customer service on online ED treatment platforms can help answer questions about the platform before diving into a health assessment or creating an account. Hims has a convenient live customer service chat on the platform, which our Handbook Team has often used to mystery shop and find out more about the platform. However, one of our Handbook Team testers didn't like that on one instance, they were asked to create an account and enter in their full name, email, and birth date before agents could answer their questions about Hims' ED treatment, citing company policy.
Sesame
Sesame is a telehealth platform that offers online medical and urgent care visits starting at $29. The cost of the consultations varies by provider and location. Unlike other ED treatment platforms we researched, Sesame offers live phone or video consultations with providers licensed in your state. Though this may mean actually taking the time out of your day to attend a visit, we liked the option of having a live visit so both you and the provider can ask the important questions to understand your treatment, even if that means you don't get a prescription on the first visit.
We liked that Sesame shows provider profiles and availability so that you can choose a provider you're comfortable with at a time that works for you. Our Handbook Team tester found that in most states, providers are available for same-day appointments—even on weekends. Our tester also found that, like Hims, Sesame asks for your email before you can browse providers. Unlike Hims, Sesame doesn't ask you to create an account until it's time to actually book an appointment with your provider.
Here's how you can get ED treatment from Sesame:
From the Sesame home page, search for "erectile dysfunction" in the specialty, treatments, and conditions search bar.
Ensure the location in the top right corner of the webpage matches your location.
Select a provider and visit time.
Enter your personal information, you'll need your email, phone number, date of birth, gender, reason for appointment, and the location you'll be in during your visit.
Enter your payment information, choose a password, and pay for your visit.
You'll receive a confirmation email with details on how to join the appointment.
Although not advertised, Sesame has its own medication delivery service called Sesame Rx. If prescribed, your provider may send your prescription to Sesame Rx to have it delivered. The benefit of Sesame Rx is that sildenafil falls under its "$5 meds" category, which means any quantity of sildenafil that your prescriber deems appropriate for you will be $5 per 30-day supply or prescription. So sildenafil through Sesame Rx can be as low as $0.17 per pill for a 30-day prescription, plus a $5.99 order processing shipping fee.
Roman
Roman (also known as Ro) is another online men's telehealth platform. Like Hims, it offers online care for sexual health, hair loss, and skin health, but the platform also supports weight loss and fertility. There's no fee for the online consultation, and the medication is delivered for free.
We liked that Roman gives the option for its users to request a phone call or video conference in addition to having a messaging portal with its providers. One of the biggest downsides with online ED care is that users might not get the full rapport and evaluation from an online assessment as they receive with a visit to a provider's office. Dr. Werner explains why a lack of provider interaction on online ED treatment platforms might be less than ideal: "There's no looking at the underlying reasons. They're not necessarily counseling you on how to take the drugs to maximize your condition."
When we interviewed a Roman user, we learned that the platform's providers encouraged asking questions about their ED treatment. Furthermore, Roman providers also checked in after one year to verify if users were still appropriate for ED treatment.
Roman clearly lists its pricing, a feature we appreciated for clarity purposes. When we mystery shopped on each platform, our Handbook Team often had to create accounts, go through lengthy health questionnaires, and provide personal information before seeing pricing details.
Here's how you can get ED treatment from Roman:
Click on the menu item Erectile Dysfunction from the navigation menu under Sexual Health.
Click Start Now to answer a few questions about your ED and create an account.
Answer medical questions.
Select between the following treatments: sildenafil, Viagra, tadalafil, and Cialis, or select to let your doctor know that you have no preference.
Enter your payment information and submit your order. You won't be charged unless you are prescribed your medication.
One downside of our experience with Roman was the lack of a customer service phone line or live chat available on their website for people who might have questions about the platform. While you can email, you cannot directly contact the support team until after you've entered your payment information and submitted your health review.
Compared to Hims, Roman has a weaker reputation on third-party review sites like Trustpilot and Better Business Bureau (BBB). While Hims received a 3.98 out of 5 stars on BBB and a 3.7 out of 5 stars on Trustpilot, Roman got ratings of 1.37 out of 5 stars on BBB and 4.1 out of 5 stars on Trustpilot. Positive reviews about Roman describe the service as "quick, easy, and discreet," while negative reviews largely had difficulty reaching customer support and resolving their billing issues.
Other options for ED medication delivery
If you already have a prescription for sildenafil, consider online pharmacies to fill and deliver your prescriptions, sometimes at lower costs than online ED treatment platforms. As these online pharmacies only fill and deliver the medication, you'll have to communicate with your prescriber if you have any questions or issues about your medication.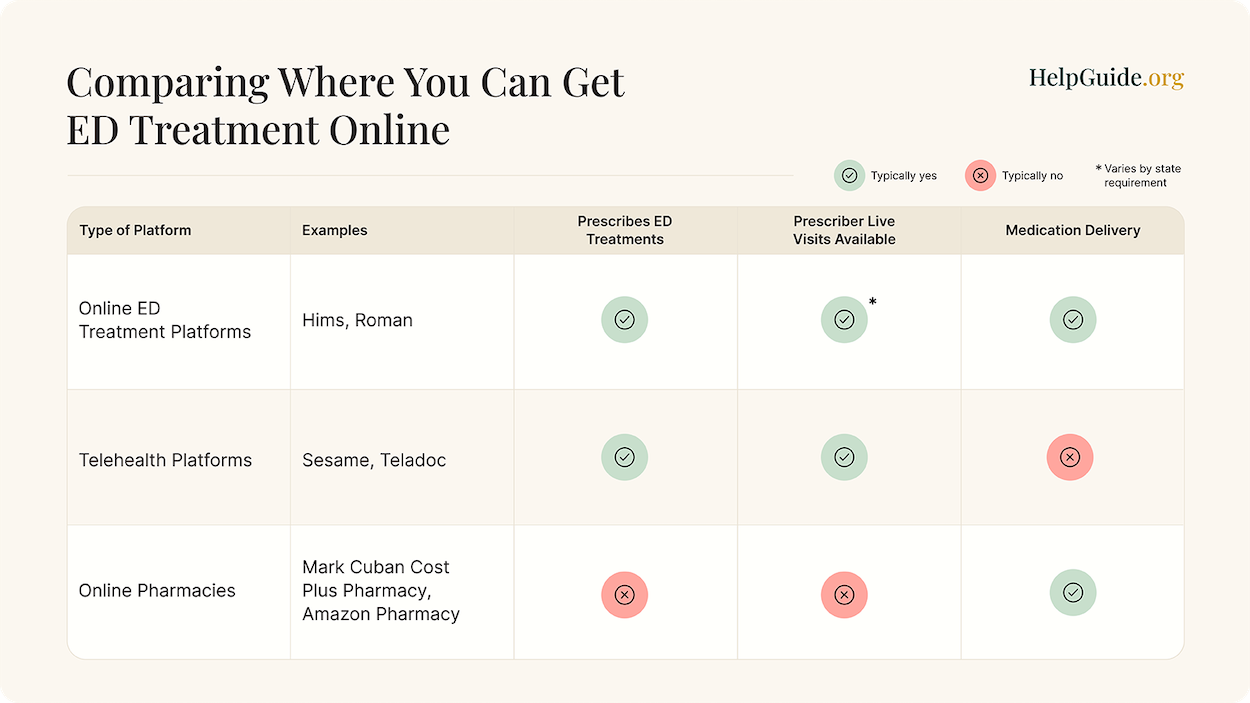 How does sildenafil work?
Sildenafil is a medication under the class of drugs known as phosphodiesterase-5 inhibitors (PDE-5 inhibitors). Other PDE5 inhibitors include tadalafil (generic Cialis) and avanafil (generic Stendra), which are also approved by the Food and Drug Administration (FDA) for the treatment of ED.
PDE5 inhibitors promote blood vessel dilation by blocking (inhibiting) PDE5, an enzyme encouraging blood vessel constriction. By dilating blood vessels, it increases blood flow to tissues. In the case of erectile dysfunction, PDE5 inhibitors help increase blood flow to the erectile tissues in the penis to result in an erection—but only in response to sexual arousal.
Sildenafil is a medication taken as needed. Providers may recommend taking the medication 30 to 60 minutes before sex, and its effect can last for up to 12 hours. Sildenafil is best taken on an empty stomach, as food (especially high-fat foods) can delay absorption.
Warning
Sildenafil should not be taken more than once within a 24-hour period. Contact your health care provider if you think you experience side effects from this medication. If it's a medical emergency, call 911 immediately.
Cost of generic Viagra (sildenafil)
After mystery shopping more than 25 telehealth platforms that treat ED, we found that the average per-pill cost of sildenafil was $5.65, ranging from $0.17 to $15 per pill across the online ED treatment platforms mentioned in this article. We found that factors such as your medication strength, order quantity, location, and platform type may affect the overall cost of ED treatment from a given platform.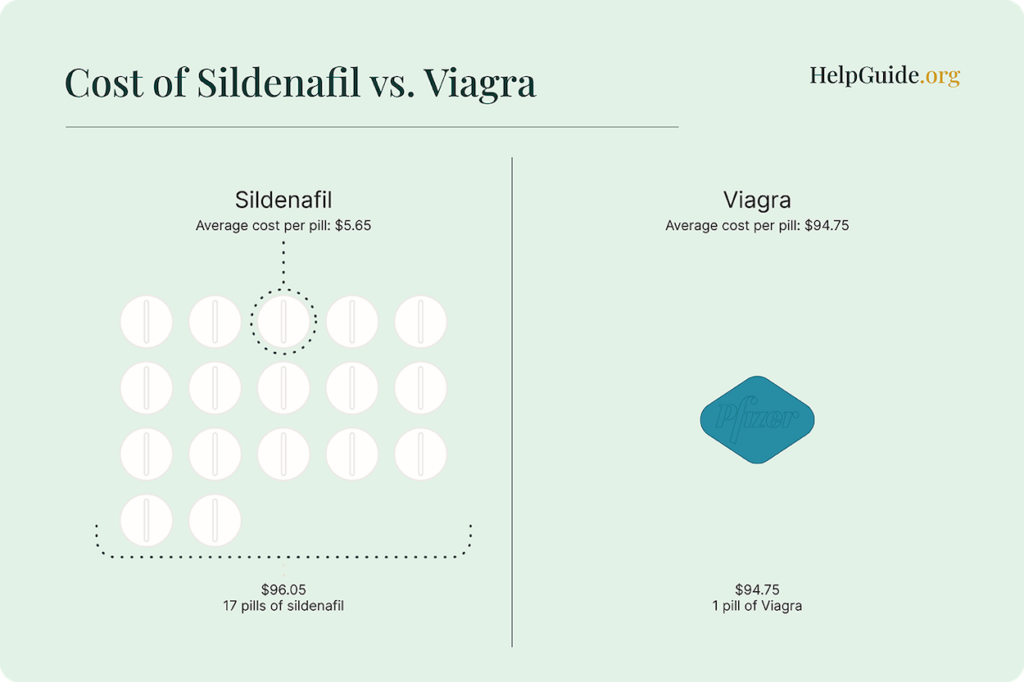 Compared to the average cost of Viagra, $94.75 per pill, a prescription for sildenafil could be almost 17 times cheaper. This cost difference can lead people to reconsider their preference in medication, even for patients who ask for branded Viagra: "I will say, almost everyone who insists on the brand-name, when they see the cost difference, they end up being like, 'Okay, I better not. Never mind. I'll do the generic,' because the cost difference is night and day," shares Dr. Milhouse.
Side effects of generic Viagra (sildenafil)
When taking any medication, it's important to understand the risks involved and the side effects that may happen. Two out of eight focus group participants shared that they experienced headaches and runny noses after taking ED medication. Common side effects of sildenafil include:
Headache.
Heartburn.
Flushing or blushing.
Nasal congestion.
Back pain.
Serious side effects of sildenafil include:
Chest pain (angina).
Dizziness or lightheadedness.
Chest pain.
Fainting.
Blurred vision, loss of vision, or visual disturbances such as color changes.
Rash, itching, or hives.
Swelling of the eyes, face, throat, tongue, or lips.
Painful erection or erection that lasts longer than four hours.
Warning
If you experience any of the common side effects and it doesn't go away, contact your doctor. If you experience any of the serious side effects, call your doctor or 911 right away.
Who is generic Viagra (sildenafil) right for?
Patients and providers may work together to find a treatment to fit their lifestyles and budget. When we asked urologists about how they choose between the different treatments for erectile dysfunction, their first response was often about cost and coverage. Sildenafil, Viagra, and tadalafil may be covered differently by insurance plans.
We learned about the pros and cons of how sildenafil works, which may help a provider determine if sildenafil is right for their patients. Sildenafil is eliminated from the bloodstream faster (four to six hours) than tadalafil, which stays in your bloodstream for up to 36 hours. According to the Urologic Surgeons of Washington, sildenafil is typically suggested for "married couples or long-term partners with a more predictable sex life."
According to Dr. Werner, his patients on sildenafil are more likely to experience side effects from the medication, compared to his patients on tadalafil. Your provider typically monitors your body's reaction as you start these medications to understand the type and dosage that works best for you, which can then be adjusted based on sildenafil's available strengths.
Who is sildenafil not for?
There are many reasons why sildenafil isn't for every case of erectile dysfunction. You may not be a candidate for generic Viagra if:
You are taking a class of drugs called nitrates (e.g. nitroglycerin).
You are using nitrate-containing recreational drugs (e.g. "poppers").
You have heart disease or are being treated for heart disease, including high blood pressure.
You have been advised by your health care provider to avoid sexual activity.
You have any conditions affecting the shape of the penis (e.g. Peyronie's disease).
Warning
Before starting any medication, seek medical care from a health care professional licensed to practice in your state. Make your providers aware of your full and accurate medical history to both find the most appropriate treatment and prevent complications from treatment.
Our final verdict
We know that cost, provider availability, and social stigma can be barriers to accessing ED care.
Sildenafil, or generic Viagra, is an affordable option for erectile dysfunction treatment compared to branded Viagra, which is almost 17 times more expensive. The availability of generic sildenafil makes it possible for people to overcome erectile dysfunction for less than a dollar a pill.
What's more, online ED treatment platforms like Hims and Roman allow more people to access the care they need for their sexual health conveniently and discreetly.
Frequently asked questions
The generic form of Viagra is sildenafil. Sildenafil comes in the same dosage form as Viagra, but is more affordable than the brand-name version.
No, sildenafil, or generic Viagra, is a prescription medication that should be taken only when prescribed for your individual needs.
Yes, generic sildenafil works exactly the same as Viagra.
The effects of sildenafil last for about four to six hours, up to 12 hours. It's important to only take sildenafil once in a 24 hour period.