These products & services are researched and tested by HelpGuide's independent consumer reviews partner. When you buy through the links, we may earn a commission.
After testing 23 medical alert systems, Medical Guardian is HelpGuide's top pick due to fast response times, sensitive fall detection, and easy setup.
Medical Guardian offers a variety of at-home and on-the-go systems, all of which can connect you to a 24/7 monitoring center during an emergency at the press of a button.
The base cost of a medical alert system is usually $25–$35 per month. MobileHelp offers the lowest starting monthly cost at $19.95. Common additional costs include activation fees, equipment fees, and fall detection.
The brands we recommend have average response times of one minute or less and simple setup instructions.
Which medical alert system is right for you?
The hours and energy that go into caring for someone else make it equivalent to working a job. In fact, one in three unpaid caregivers spend 20 or more hours per week caring for someone. This can negatively impact your mental and physical health, making it more difficult to show up as a caregiver and in other areas of your life.
"Don't wait until you're burnt out to ask for help," says Iris Waichler, LCSW, a medical social worker and patient advocate for 40 years. "Common mental health challenges for caregivers include increased depression, anxiety, guilt, anger, sadness, and grief."
While a medical alert system isn't a substitute for caregiving, it can support your responsibilities and make it easier to coordinate care. A strong network can help lessen caregiver stress and burnout.
Medical alert systems offer your care recipient quick access to emergency services with the push of a button, and the best medical alert systems also have features that support you as a caregiver, such as location tracking, communication tools, programmed reminders, and more.
Searching for the right features for you and your care recipient can feel overwhelming, and we understand how difficult it can be to decide. That's why the Handbook team hand-tested 23 of the most popular medical alert systems on the market. Only the top-performing four made the cut.
Why HelpGuide cares about older adult safety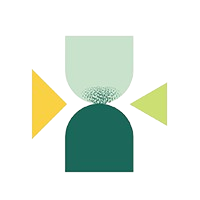 of research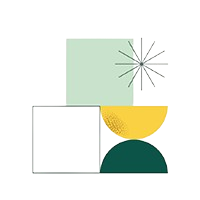 tested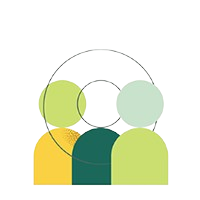 tested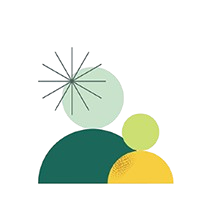 consulted
The mental health of older adults is closely connected to feelings of independence, security, and connection. Older adults experiencing loneliness and social isolation tend to have a much higher risk of depression, anxiety, and suicide, as well as dementia, heart disease, and stroke, according to research.
Luckily, studies have shown older adults who use medical alert systems are more active and independent around the home, have a greater sense of security, and have overall improved mental health.
Maintaining autonomy is directly related to mental health and quality of life. That's why we've made it our mission to share the best information about medical alert systems that can help keep care recipients healthy, safe, and active.
Because our Handbook Team tests every medical alert brand we review, we can feel confident in the recommendations we make for our readers. We also consult with gerontologists (experts in older adult care), researchers, and industry leaders in older adult safety, as well as mental health experts, to vet our choices.
Importantly, we put ourselves in the consumer's shoes by mystery shopping brands and walking through the set-up process—just like new customers—and we survey users and interview real people who use medical alert systems.
To formulate the strongly informed perspective we're sharing with you here, we've compiled our testing data, interview and survey results, and insights from older adults and care providers.
Learn more about our medical alert systems review methodology.
What you need to know about our medical alert system testing
Our testing experience
When shopping for a medical alert system, you can only learn so much information by searching a brand's website or speaking with a sales representative. You can get a general idea of features, but you won't know what it's like to use it. Is it simple to set up the base station? Is the help button necklace comfortable to wear? How easy are the buttons to press?
That's why we did the testing for you. We want to provide the most helpful information about our favorite medical alert systems based on our experiences.
The Handbook Team tested 23 medical alert systems across nine brands:
Bay Alarm Medical
GetSafe
HandsFree Health
LifeFone
Lively
Medical Care Alert
Medical Guardian
MobileHelp
UnaliWear
We considered well-known brands with a generally positive reputation when choosing medical alert systems to test. Our team picked brands with various pricing options, device designs, and safety features.
Our testing process looked like this:
The Handbook Team went through a checklist of 30 questions while setting up and testing each medical alert system. As part of this, we followed each device's user guide and noted what was intuitive or difficult about the setup process.
From our tester
"The MobileHelp Classic has super simple directions with large pictures and fonts. The Quick-Start Guide is larger than others and is super simple to follow."
We spent the majority of our testing calling the monitoring center since this is the most important feature of any medical alert system. If the device had fall detection, we attempted six additional calls with fall detection tests.
From our tester
"For all fall tests, we waited 60 seconds with the device still on the ground before claiming whether the test was successful. Many fall detection devices don't register a fall if it's followed by sudden movement."
While it's difficult to duplicate true falls in a test environment, and more real-world fall data is necessary for a standard accuracy rate of fall detection devices, we wanted to test fall detection accuracy with a uniform testing method.
Our team conducted three "slow" and three "fast" test falls while wearing the fall detection device. We started all slow falls by sitting in a chair at 90 degrees and dropping to our knees before falling face down on a mat.
For the fast fall, we dropped the device from shoulder height to the mat to replicate a fast, hard-impact fall.
"Generally speaking, a hard fall is a fall that can be difficult to stop, happens quickly, and results in a strong impact to the body," says Sean Marchese, a registered nurse with more than 20 years of experience. "A slow fall is a fall that occurs more gradually, and the impact is likely weaker. However, individuals are not immune to injury after a slow fall."
If you or your care recipient have a higher risk of falling, Marchese recommends being proactive and speaking with your doctor about assistive devices and prevention strategies.
Compare the best medical alert systems
| | | | | | |
| --- | --- | --- | --- | --- | --- |
| | $29.95 | 1,300–1,400 | Up to 5 days | AT&T or Verizon cellular, GPS, landline | Visit Site |
| | $19.95 | 600–1,400 | Up to 3 days | AT&T cellular, GPS landline | Visit Site |
| | $24.95 | 1,000 | Up to 5 days | AT&T or Verizon cellular, GPS, landline | Visit Site |
| | $29.95 | 20 | Up to 40 hours | T-Mobile cellular, GPS | Visit Site |
The best medical alert systems reviews
1. Medical Guardian: Best overall and best mobile system
After testing nine brands and almost two dozen devices, the Handbook Team singled out Medical Guardian as the best medical alert system brand.
What does "the best" look like? Our top takeaways for Medical Guardian are:
Fast response time (average: 48 seconds).
Sensitive fall detection.
Easy setup.
Caregiver app packed with features.
Accurate GPS tracking for mobile devices.
Up to five-day battery life for mobile devices.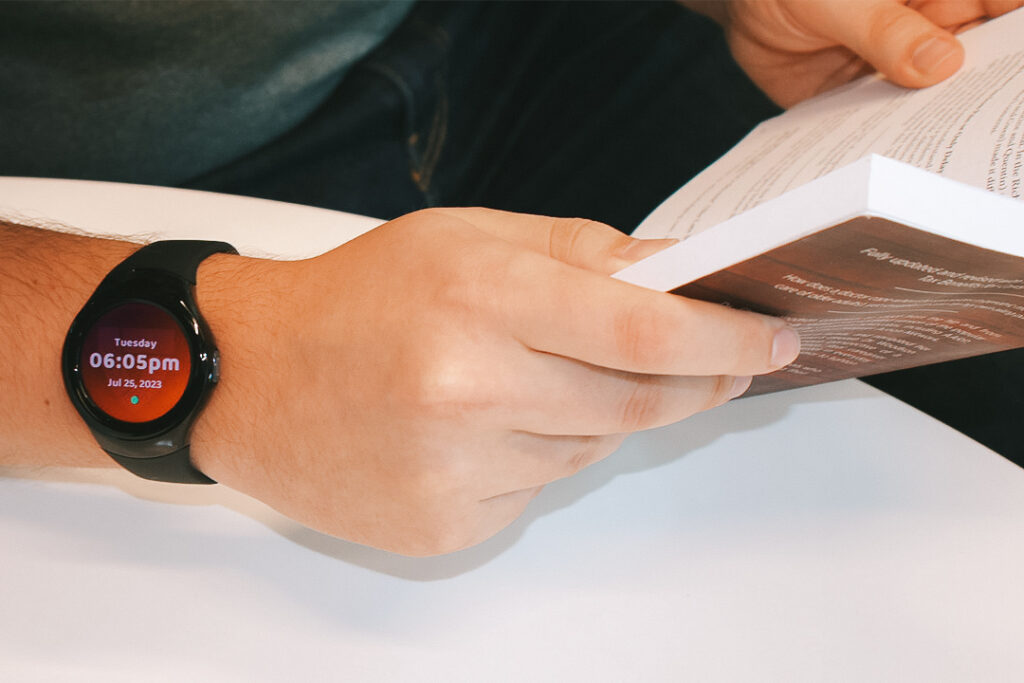 What our testers say: "Every agent said they could hear us perfectly every time we called the monitoring center, even if we didn't ask directly. We liked that they confirmed our device's speaker quality in a natural, conversational way."
If we had to choose a favorite Medical Guardian device, it would be the MGMini Lite. The discreet bracelet resembles an Apple Watch without the bells and whistles of a touchscreen smartwatch. The MGMini Lite fits comfortably around the wrist and detected five out of six test falls.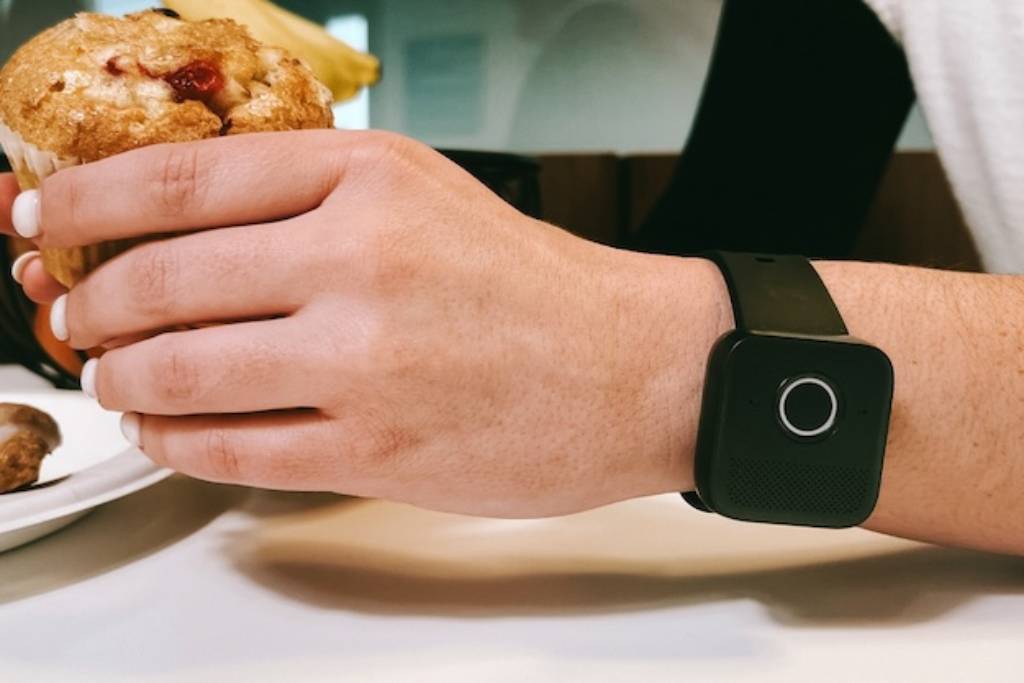 We were also impressed with the MGMini Lite and MGMini GPS tracking. The monitoring center agent detected our correct location for both mobile systems every time we asked. We could also view our location via Google Maps at any time in the MyGuardian caregiver app.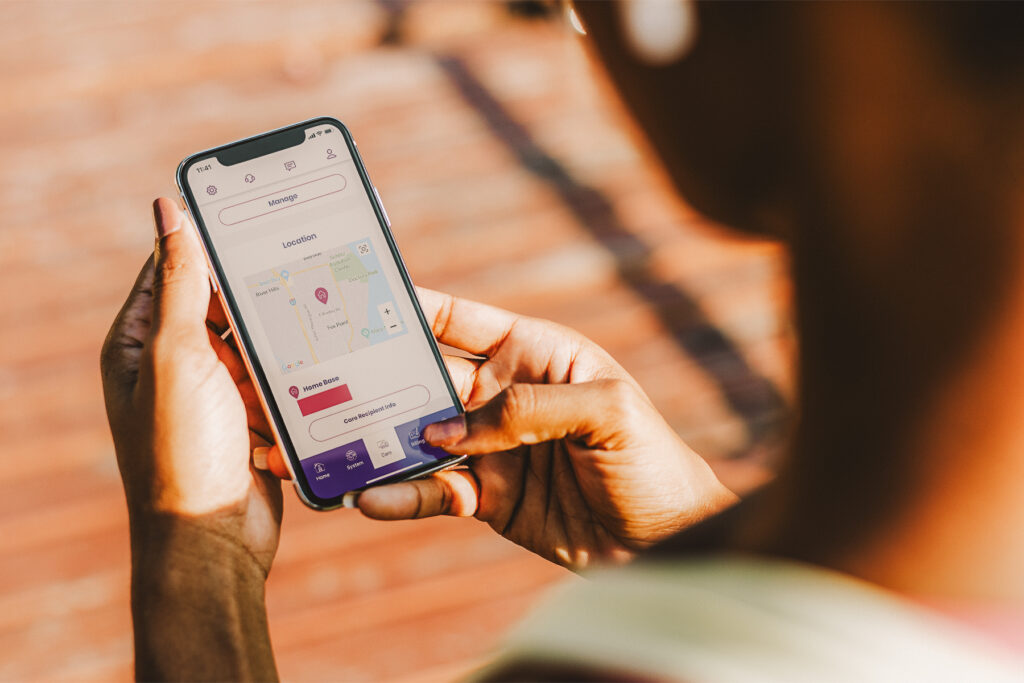 Of course, no medical alert brand is perfect. There were some things we didn't like about Medical Guardian:
$150–$200 equipment fee for Home 2.0, MGMini Lite, and MGMini.
MGMini only detected four out of six test falls.
Additional fee for caregivers to be notified when the user calls the monitoring center.
Average response time: 48 seconds.
Read our full Medical Guardian review.
Medical Guardian
Our verdict: Medical Guardian has all the best features for an on-the-go system: accurate GPS tracking, reliable fall detection, and lightweight devices. Combine this with the brand's fast response time, a free feature-packed app, and a well-trained monitoring center, and it's easy to see why Medical Guardian is our top pick.
MobileHelp systems are high-quality and straightforward. On top of a low starting price and $0 extra fees, MobileHelp also has:
Sensitive fall detection.
Fast response times (average: 44 seconds).
Friendly monitoring center staff.
A $100 referral award available.
The Micro was our favorite MobileHelp device, and it was the only mobile system to detect all six test falls out of the nine brands we tested.
MobileHelp Micro highlights:
Detected all six test falls.
Weighs less than two AA batteries.
Costs $39.95 per month with no equipment fee.
The MobileHelp Connect app is one of the brand's weakest features. It's more challenging to navigate than most caregiver apps, and you receive a limited number of device location requests (30 per month).
We don't like how the device's location history is displayed as latitude and longitude coordinates. You have to press "see map" to view your care recipient's location on a map.
If location tracking and an intuitive caregiver app aren't a priority, the Micro is a great on-the-go option with sensitive fall detection. As far as the brand's home systems go, we recommend skipping the Wired Home altogether (it only has a 600-foot connection range and no fall detection) and consider the Classic instead.
MobileHelp Classic highlights:
Detected five out of six test falls.
Has a 1,400-foot connection range.
Costs $19.95 per month (the lowest starting price in this review).
What our testers say: "Each time we called the monitoring center, the agent asked whether anybody else needed help in the area after we confirmed that it was just a test. The MobileHelp Classic at-home system registered falls very quickly. Overall, response times for all devices were very consistent."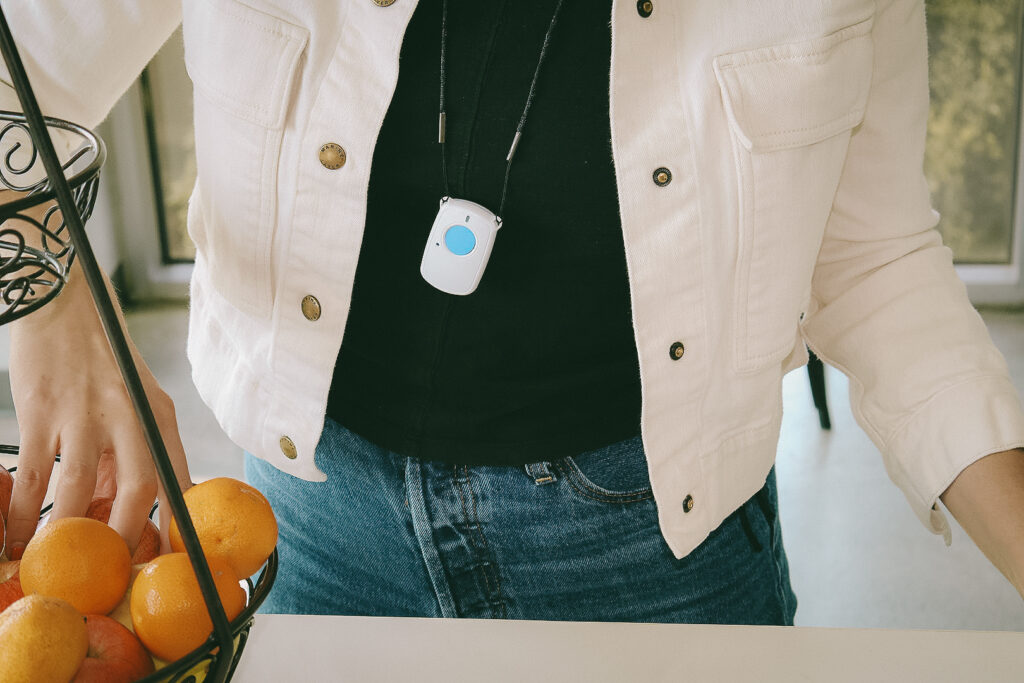 One thing we didn't appreciate during testing was the base station's poor sound quality. Often, the monitoring center agent's voice was garbled and difficult to understand.
MobileHelp
Our verdict: On top of its low prices, MobileHelp medical alert systems have impressive response times and sensitive fall detection, but the app isn't as user-friendly as other brands.
Bay Alarm Medical keeps it simple with a straightforward, practical base station. Our team loves the large red button labeled "Help" and the powerful speaker—we could speak with the monitoring center agent from more than 5 feet away.
While testing the brand's at-home and on-the-go systems, the following features stood out:
Sensitive fall detection.
Strong, clear speakers.
Detailed testing instructions.
Help button lanyard can be disguised as a stylish necklace.
Lightweight, comfortable smartwatch.
Usually, at-home systems don't stand out compared to on-the-go systems, but the SOS Home Cellular With Fall Detection captured our attention. It was the only at-home fall detection necklace to detect all six test falls. The SOS Home was also the only base station to include instructions for testing its 1,000-foot range.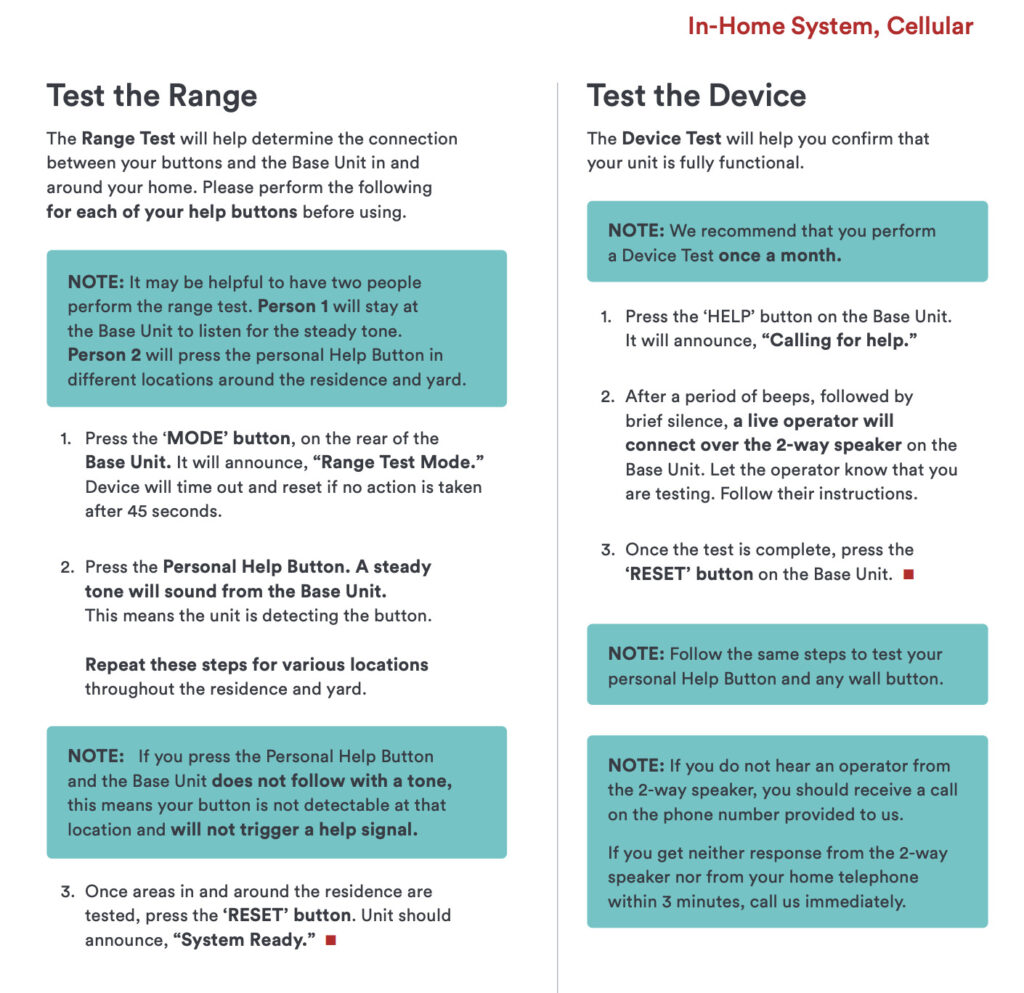 A connection range test is a crucial step we wish more medical alert brands included in the setup process. Testing the base station range lets you know the farthest point the help button works in your home or yard before an emergency.
We also like how the at-home help button offers adjustability, so it can rest comfortably on the chest. And if you use a Bella Charm, you can disguise the necklace as a more stylish accessory.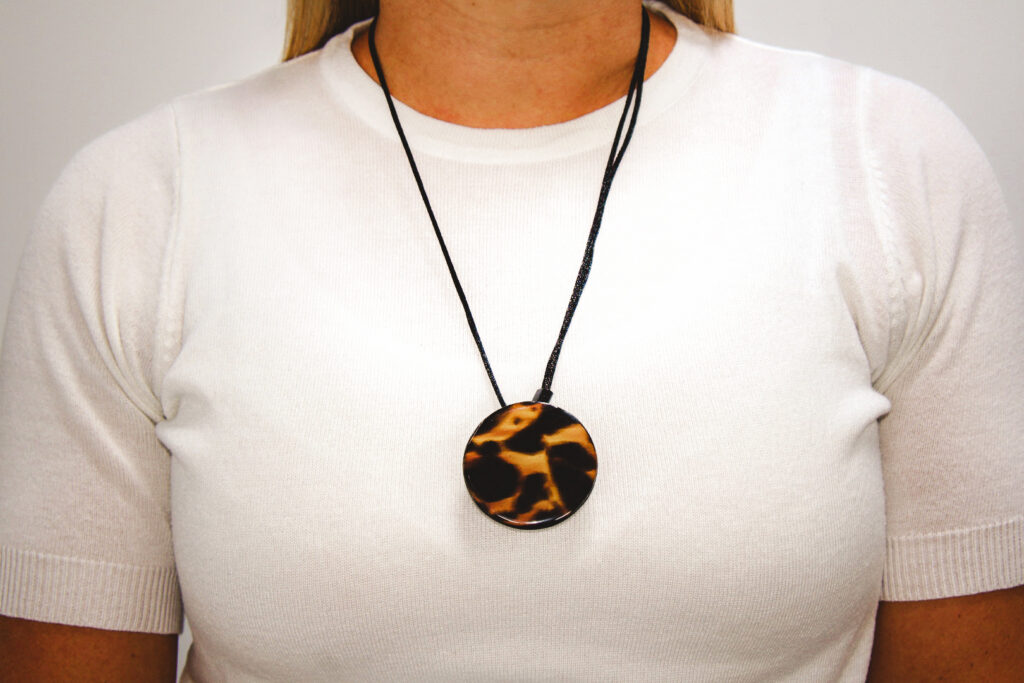 Unfortunately, the fall detection necklace isn't compatible with Bella Charms. The $25 charms may not be worth it if fall detection is your priority.
The Bella Charm necklace also pairs with the SOS All-in-One system, so if the wearer is hesitant to wear a medical alert system in public, they can accessorize with the Bella Charm necklace while hiding the All-in-One in their purse or pocket.
While we loved the design and comfort of the SOS Smartwatch, its performance didn't measure up: It only detected half of our test falls (all fast, hard falls), and the speaker quality was muffled and fuzzy every time we spoke with a monitoring center agent.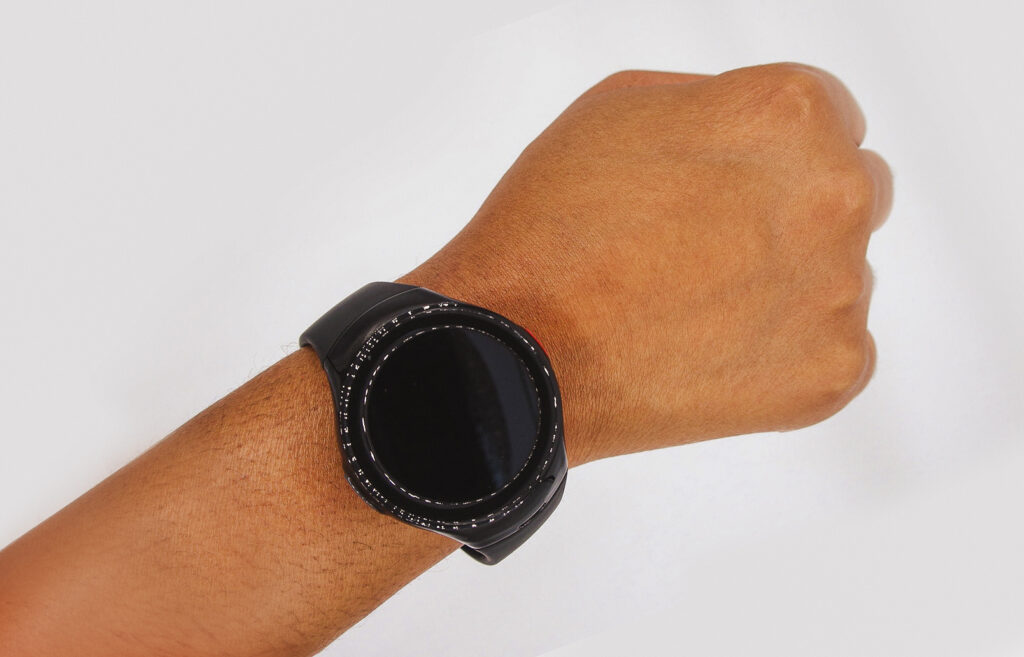 What our testers say: "The SOS Smartwatch feels like an actual smartwatch, not a medical alert system trying to disguise itself as a smartwatch. I wouldn't recommend it for fall detection since it only detected three test falls."
Bay Alarm Medical
Our verdict: Bay Alarm Medical has our favorite at-home system: It detected all six test falls and is simple to use. But we don't like the $30 activation fee on top of the $10 monthly fall detection fee.
You're probably familiar with Alexa, Siri, and Google Nest—but what about WellBe? Like these popular smart tech assistants, HandsFree Health medical alert systems respond to a wake word ("Okay, WellBe") and answer general knowledge, location, and health questions on top of connecting to a 24/7 monitoring center. 
What our testers say: "The WellBe Medical Alert Speaker answered example prompts like, 'What is the weather?' 'What are the treatment options for asthma?' And 'Where is the nearest urgent care center?' We were satisfied with all of the answers."
We were impressed that the necklace and smartwatch also include the voice-activated smart assistant feature, not just the speaker. Keep in mind that this feature doesn't allow you to speak with the monitoring center, but it does offer you the ability to verbally ask for things like news, weather, and sports updates.
Other HandsFree Health highlights:
Fastest response time of all brands we tested (average response time: 33 seconds).
Makes two-way calls with designated contacts.
Answers general knowledge, health, and location-based questions.
Stores detailed health and insurance information.
Accurate GPS tracking for mobile systems.
Feature-heavy app.
The WellBe app has so many features it may be a little overwhelming at first. You can use the app to:
Set task and medication reminders (one of the only brands where you can include the medication name and dosage).
Track blood pressure and glucose.
Save health insurance and pharmacy information.
Access music and audiobooks.
Most medical alert medication reminders say something vague like, "Take medication," but HandsFree Health includes the medication name and dosage with the reminder.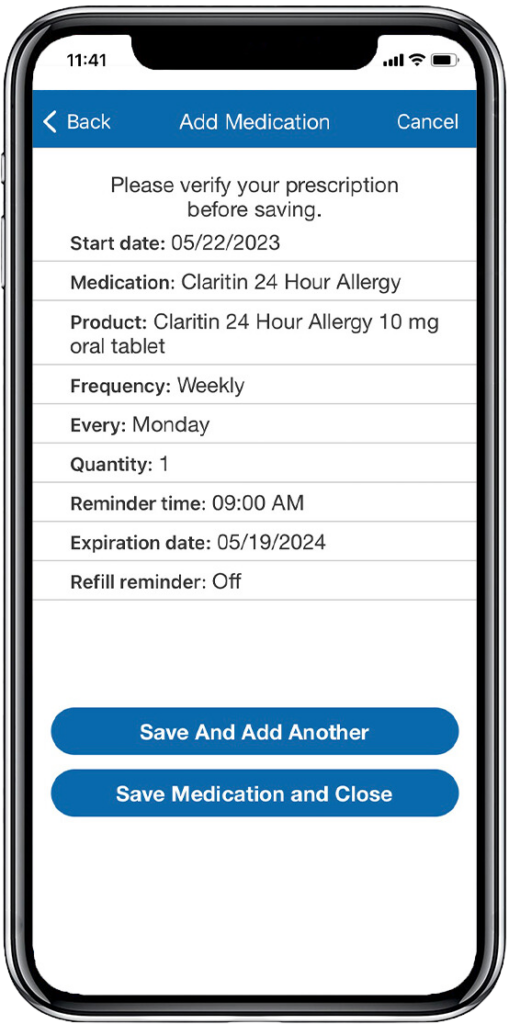 While we were impressed with the smart tech features, some caregivers may not think they're worth the drawbacks, which include:
Unreliable fall detection.
No location tracking in the app.
No help button necklace for speaker base station.
Short range for speaker base station (up to 20 feet).
Unclear setup instructions and many features not explained.
If more intensive health monitoring is necessary for your care recipient, or if the call feature and smart assistant may help sway them to use a medical alert system, then HandsFree Health may be your best choice.
We recommend the Medical Alert Bundle Pendant by itself or as a bundle with the speaker. The necklace had more reliable fall detection than the watch during our testing, as well as the WellBe smart assistant, two-way calling, and access to a 24/7 monitoring center anywhere with cell service.
HandsFree Health
Our verdict: HandsFree Health medical alert systems offer unique features, like a smart speaker, health monitoring, and two-way calling with caregivers, but we wish fall detection was more reliable.
Pros and cons of medical alert systems
What we like about medical alert systems
Most devices come out of the box ready to use ("plug and play").
Monitoring center staff have access to user medical history, emergency contacts, and other info.
Fall detection devices automatically contact the monitoring center even if the wearer can't.
Many include a free caregiver app with location tracking, battery monitoring, reminders, and other helpful monitoring tools.
"My friend, who is in her seventies, has shared how safe she feels and how grateful she is to have the device in case of an emergency," says Christina Peoples, a gerontologist based in Greensboro, North Carolina. "She has been contacted by the medical alert company in the past due to a fall and was thankful for the support, even though it wasn't a major fall. My friend really does believe in the importance of being safe whether in the home or out and about in the community."
What we don't like about medical alert systems
Can't speak with a monitoring center agent through basic help button necklaces or bracelets.
Base station range may vary depending on location and placement.
Some wearable devices are bulky and uncomfortable.
Must remember to charge the device.
How to create a caregiving plan
Handbook Team Tip #1
Create a caregiving plan before you need it—don't wait until an illness or injury makes it necessary.
Choosing the right medical alert system is only a small part of caregiving. Starting the caregiving conversation early can be beneficial.
Iris Waichler, LCSW, encourages caregivers to start planning with their care recipients well before a potential medical event, if possible. She offers the following questions to help guide this conversation:
Would they want to stay at home if they needed assistance due to a medical condition that affected their independence?
Who would they want to be their caregivers?
Would they be okay with health care professionals coming in to help, or are they expecting family members or friends to step into their caregiver role?
How does that match your expectations and ideas?
She says caregivers should come from a place of collaboration, caring, and concern. "Let them know you want to help them live as long a life as possible as safely as possible," she says.
"Independence empowers older adults to make choices that align with their preferences and values," says Marissa Moore, LPC, a mental health consultant writer at Mentalyc. "This empowerment can boost feelings of control and satisfaction."
How much do medical alert systems cost?
Handbook Team Tip #2
Be on the lookout for extra fees. Some medical alerts (usually smartwatches and other smart devices) come with hefty one-time equipment fees in addition to the recurring monthly charges.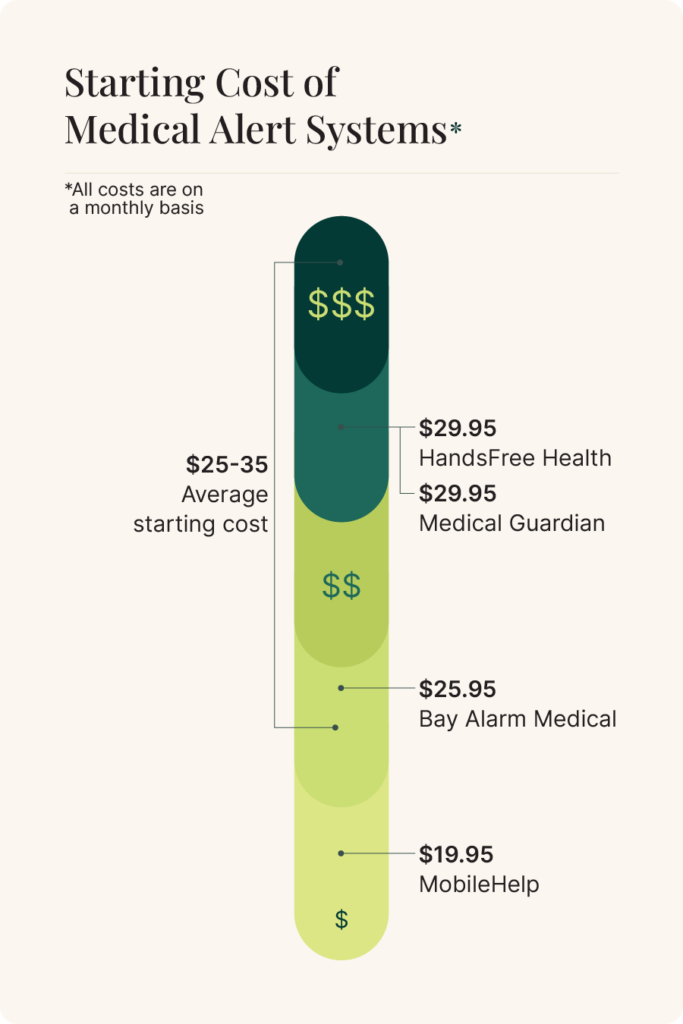 The base cost of a medical alert system is the monthly monitoring fee. This fee is usually $25–$35 per month and varies by brand and device.
The lowest and highest starting monthly costs for the best medical alert systems:
MobileHelp: $19.95 (lowest)
Medical Guardian and HandsFree Health: $29.95 (highest)
Unfortunately, the final cost of your medical alert system is not just the monthly monitoring fee—it's a little more complicated than that.
Final medical alert system costs may include the following fees:
Activation fee: Some brands charge an extra fee (usually $30 or more) to activate the medical alert system. This fee is usually not advertised as part of the overall price, so look out for it during checkout.
Equipment fee: Most at-home systems are rented, meaning you don't pay for the equipment, and you'll return it when you cancel your subscription. Mobile medical alert systems and smartwatches are usually purchased, which is where the equipment fee comes in. Equipment fees for brands featured here are $99–$199.95.
Fall detection: Fall detection can be added to most at-home, mobile systems, and even smartwatches for $10–$11 per month.
Add-on accessories: Wall buttons, a lockbox, and extra help button necklaces are common safety equipment you can add to your package.
Protection plan: Protection plans ensure your equipment is repaired or replaced if damaged, stolen, or lost. Most plans cost less than $10 per month.
Shipping: Shipping fees are about $12–$15. Most brands offer free shipping when you choose a quarterly or annual payment plan.
Insurance coverage
Unfortunately, Original Medicare does not cover medical alert systems since they aren't considered durable medical equipment. Some Medicare Advantage plans offer medical alert system coverage, but it depends on your insurance plan and location.
Most private insurance plans don't cover medical alert systems but always check with your insurance provider to see if coverage is available.
How to save money
Flexible spending accounts (FSA): These pre-tax funds are eligible to pay for medical alert systems. Remember, your FSA is connected to your employer, so you can't use it when you retire.
Health savings accounts (HSA): You can use your HSA to pay for a medical alert system even if you're retired, but you can't add to your HSA once enrolled in Medicare.
Payment plan discounts: Many medical alert brands offer discounts when you pay quarterly (four times a year) or annually (once a year) instead of month-to-month. Common perks are free shipping, a free month of service, or a discounted monthly monitoring fee.
Seasonal discounts: Look for limited-time discounts throughout the year, especially around holidays or events, like Fall Prevention Awareness Month in September.
Key features to look for in medical alert systems
Handbook Team Tip #3
If you can't decide between an in-home or on-the-go system, consider a bundle. Some companies, like MobileHelp, bundle both types of devices together in a more affordable package.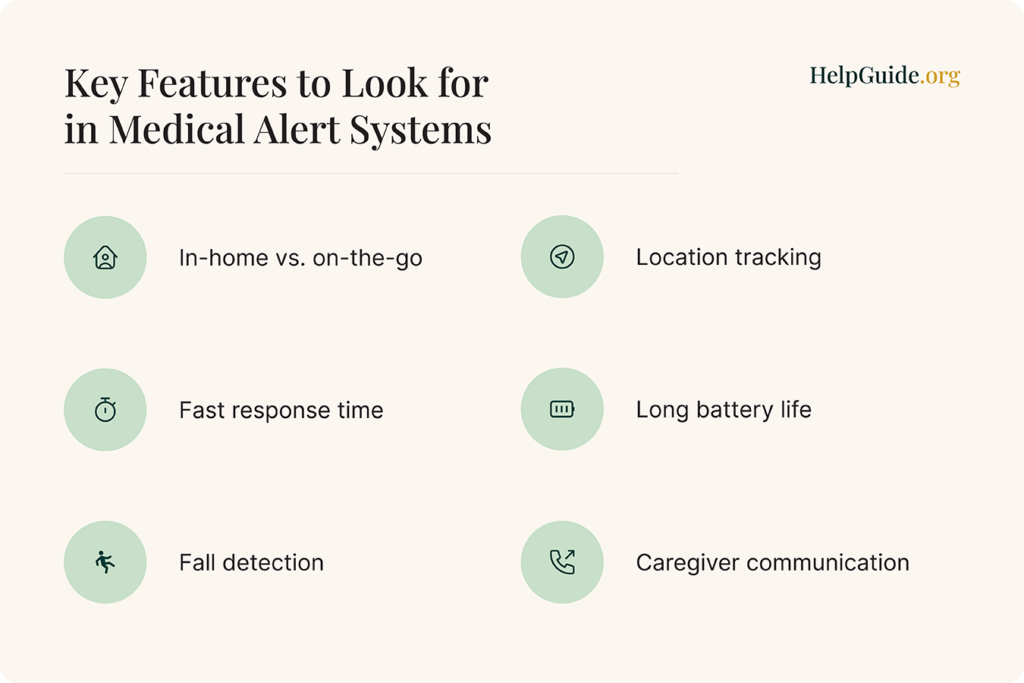 In-home vs. on-the-go
An at-home medical alert system consists of a base station with a two-way speaker and a help button necklace or bracelet. The user can contact the monitoring center from their backyard or even a few blocks from their home, depending on how far the connection range is between the base station and the necklace.
Keep in mind the at-home necklace and bracelet don't have speakers. If you press it during an emergency and you're not near the base station, then you won't be able to speak with the monitoring center agent. The agent will still dispatch emergency services to your home and call your emergency contacts even if they can't speak with you.
On-the-go medical alert systems are either compact mobile devices (about the size of a pager) or smartwatches. These devices call the monitoring center anywhere with cell service and have a built-in speaker to communicate with the monitoring center staff.
If your care recipient only needs protection while in their home…
Consider an at-home system. A mobile system may be the right choice if they enjoy independent activities outside their home or have a history of wandering.
Fast response time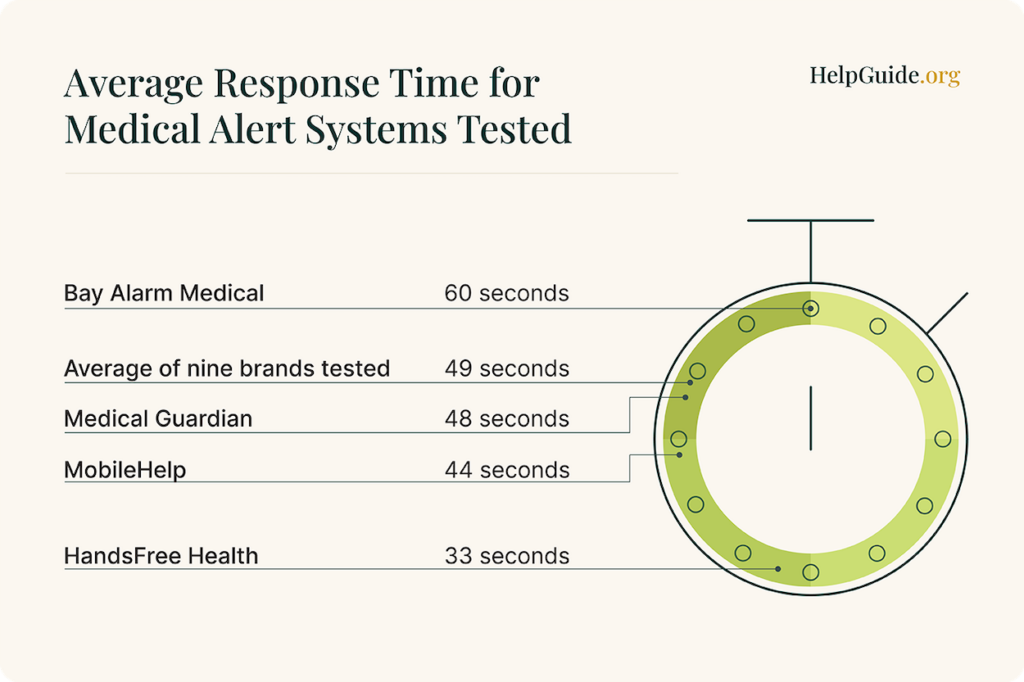 Response time is how long it takes to speak with a monitoring center agent after calling for help or triggering fall detection.
The average response time for the best medical alert systems was one minute or less:
Medical Guardian: 48 seconds.
MobileHelp: 44 seconds.
Bay Alarm Medical: 60 seconds.
HandsFree Health: 33 seconds.
The average response time across all nine brands we tested was 49 seconds.
Fall detection
Fall detection is an important safety feature if you or your care recipient have a higher risk of falling or unconsciousness because of a health condition, limited mobility, medications, or other factors. Fall detection devices have a sensor that automatically contacts the monitoring center when it detects a fall.
Although fall detection doesn't prevent falls, getting help less than an hour after a fall helps minimize the increased risk of future falls, reduced mobility, and pressure-related injuries.
The Medical Guardian MGMove smartwatch is the only model in this review that doesn't offer fall detection. Research shows that fall detection devices worn around your wrist have a higher volume of false alarms from frequent hand and arm movements. Fall detection necklaces worn on the chest are usually more accurate, but many brands now offer medical alert watches with fall detection.
The MGMini Lite from Medical Guardian is the brand's first medical alert bracelet to have fall detection. We were impressed that the MGMini Lite detected five out of six falls—more than the MGMini necklace—despite the research mentioned above.
We spoke with a customer service representative who said that while the MGMini Lite is a bracelet, the equipment is similar to Medical Guardian necklaces and has the same fall detection sensors and algorithm.
Location tracking
Most mobile systems and smartwatches connect to GPS, allowing you to check on your care recipient's location any time they're wearing their medical alert system.
"The GPS tracking device has given me peace of mind when I know my mom is unsupervised outside of the hours the caregivers are with her," says Mea, who lives in Vermont and serves as her mother's caregiver. "I am able to keep an eye on her location to see whether or not she has left her apartment and wandered away on the grounds of the property."
Caregiver apps make location tracking even easier, and our favorite apps display the device's location directly in Google Maps.
Battery life
How long does your medical alert system last before it needs a charge? If an on-the-go system is best for your care recipient, the battery should last at least a full day.
Luckily, most mobile systems have batteries that last for multiple days, with Medical Guardian and Bay Alarm Medical offering the most extended mobile battery life here: up to five days. Keep in mind that medical alert watch batteries drain quicker since they have more features. Overall, battery life also varies depending on cell signal strength and how much you use the device.
If you're considering an at-home system, battery life isn't as big of a concern since the base station stays plugged in. If there's a power outage, most base stations include a backup battery.
Help button necklaces and bracelets have the most notable battery life: They usually last one to three years. Some brands even track the battery and automatically replace the help button when it's running low.
Caregiver communication
As a caregiver, what kind of information can you access? Most brands notify designated caregivers when the user calls the monitoring center. Medical Guardian is the only brand that charges for this feature—every other one in this review includes these features for free (which we think should be true for all brands).
Some brands allow caregivers to communicate with each other and their care recipient through the corresponding mobile app. This is a useful feature for multiple caregivers, especially remote caregivers.
Our final verdict
We believe Medical Guardian, Bay Alarm Medical, MobileHelp, and HandsFree Health are the best medical alert system brands on the market after mystery shopping and testing nine brands and more than 20 devices.
Medical Guardian was the most impressive all around. Its accurate fall detection, fast response times, feature-filled caregiver app, friendly monitoring staff, and device variety shot it to the top of our list.
If you're looking for a simple, reliable medical alert system but need to watch your budget, we recommend MobileHelp.
Bay Alarm Medical was the most impressive at-home system. The brand's fall detection necklace was the only in-home necklace to detect all six test falls, and the Bella Charms that accessorize (and disguise) the help button necklace are a fun bonus.
HandsFree Health is the most untraditional medical alert system on our list. The WellBe smart assistant is available with the speaker, necklace, and watch, and it answers health, general knowledge, and location questions on top of storing health information. We like this option for those wanting more engaging medical alert system features.  
When shopping for the right medical alert system for your care recipient, include them in the process by asking them what device designs they like and what features are important to them. Once you choose a medical alert system together, use a brand's trial period to see how they like wearing and using the device every day.
Frequently asked questions
AARP does not recommend a specific medical alert system, but it offers discounts on Lifeline medical alert systems and invisaWear personal safety devices for AARP members.
Medical alert systems work by connecting the user to a 24/7 monitoring center using a landline or cellular network connection. When you press the help button, the device calls a monitoring center agent, who will contact emergency services, your primary emergency contact, or both. If the agent can't hear you or you're unresponsive, they'll automatically dispatch emergency services to your location.
Yes, medical alert systems can help older adults with memory impairment. Many devices include task and medication reminders that can be helpful, but vague reminders, like "take medications," may not be beneficial for some users. Some medical alert systems notify the caregiver if the user does not acknowledge the reminder, making it easier to follow up with their care recipient.
It may also be difficult for some users to remember to wear their medical alert system daily. Wall buttons and other non-wearable devices can be more helpful for older adults with memory impairment.
No, there are no free medical alert systems, but some programs can help with partial or complete coverage. Eligible veterans and their family members can receive a free MedEquip Alert medical alert system through their Veterans Affairs benefits. Use the Eldercare Locator to see what resources are available in your area to help pay for medical alert system costs.
Average response time, range (at-home systems) fall detection, GPS tracking, and battery life are the most important medical alert system features.
Yes, medical alert systems are worth it. Medical alert systems can give older adults a sense of independence and security, which can positively affect their mental health and well-being. Most medical alert systems offer fall detection, location tracking, emergency contact instructions, and other crucial safety features for users and caregivers.