These products & services are researched and tested by HelpGuide's independent consumer reviews partner. When you buy through the links, we may earn a commission.
If you've been diagnosed with hearing loss but don't use hearing aids, you're not alone. Experts tell us the average American waits about 10 years to seek help after learning they have hearing loss. The high cost of hearing aids and the stigma of wearing them are among the top reasons people put off making the purchase.
That's a huge problem because hearing loss has been linked to higher rates of Alzheimer's disease (a type of dementia), social isolation, and depression. The good news is that hearing aids can help, and there are affordable and discrete versions on the market today that make the decision to wear them easier.
Ruth Reisman, AuD, a lecturer for the City University of New York in New York City, shared a story of a 41-year-old chiropractor who had difficulty hearing his patients. "He finally accepted that he needed help for his hearing. After being fitted with Starkey Genesis hearing aids, he told me he hasn't said 'what?' once. The hearing aids are improving his quality of life and his family's, as well as the care he can offer to his patients."
It's stories like this that drive our Handbook Team to thoroughly test and research every hearing aid we write about, so we can help you get back to enjoying life with those you care about.
See which brands came out on top (and which didn't) in our Handbook Team's research and hands-on testing, and learn expert tips for choosing the best-rated hearing aids for your needs.
87% of hearing aid users consider their hearing aids a worthwhile purchase
Which hearing aid is right for you?
Think about your hearing needs, budget, lifestyle, and preferences before choosing a hearing aid. With those factors in mind, take a look at our top picks for the best hearing aids on the market.
Why HelpGuide cares about hearing loss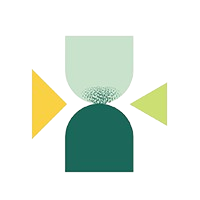 of research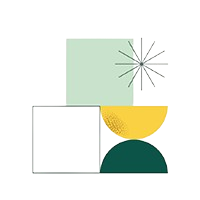 hand-tested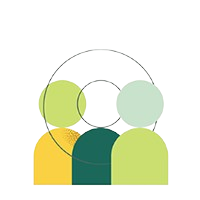 interviewed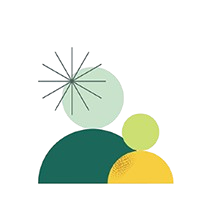 consulted
Mental health and hearing are closely linked. In fact, people with hearing loss tend to experience higher rates of anxiety, depression, and social isolation, which can result in loneliness and frustration, according to research.
Hearing loss is also associated with dementia. Recent research shows how older adults at increased risk of dementia experienced less cognitive decline after using hearing aids.
It's clear that hearing loss has far-reaching effects on physical and mental health. This is why at HelpGuide, we've made it our mission to give every person access to the best information about hearing aids, so we can help get quality products into the hands of people who need them.
Our Handbook Team hand-tests every hearing aid brand we review, so we can feel confident recommending the best products for our readers. We also consult with hearing health researchers, audiologists, industry leaders, and mental health providers. These experts thoroughly vet our choices and help us better understand the nuances of how hearing health impacts physical and mental health.
We also put ourselves in the consumer's shoes by mystery shopping brands and walking through the set-up process as new customers. Additionally, we interview real people with hearing loss and survey hearing aid users.
By compiling our testing data, interview and survey responses, and insights from hearing care providers, we've developed a strongly informed perspective that we're sharing with you here.
Learn more about our hearing aids review methodology.
What you need to know about our hearing aid research and testing
Here are the five most important things to know about hearing aids.
Our testing experience
After our Handbook Team hand-tested 27 hearing aids, mystery shopped 11 brands, and gathered insights from hearing professionals, seven stood out as the best hearing aids on the market.
Our testers tried multiple devices and answered a checklist of 25 questions about each. We used these answers to look for outstanding performers. The process looked like this:
We encountered a number of surprises during the testing process. Batteries that were hard to change, hearing aids that didn't stay in our ears, distracting background noise, confusing user manuals, and customer service marked by long wait times were among the biggest drawbacks of certain brands.
But we were impressed with the helpful audiology support, fine-tuning adjustments, Bluetooth streaming, and user-friendly apps offered by other hearing aid companies.
From our tester
"I was very pleased by how easy certain hearing aids and their accompanying apps were to set up and use but surprised by the poor quality of other devices. Only by hand-testing each model did I uncover the small details of each hearing aid that can make all the difference when you're using this type of device every day."
Our experts selected the top three OTC hearing aid brands for their stellar products and service. Keep in mind, OTC hearing aids are only appropriate for adults 18 and over with mild to moderate hearing loss, and they can be purchased and set up without help from a hearing professional.
Prescription hearing aid companies offer a greater variety of models for all degrees of hearing loss. We chose our favorite model from each of the three top brands based on our testing results. You'll need to visit a hearing care clinic and have an in-person hearing exam before buying a prescription hearing aid. Read on to see which of our picks is the best choice for you.
Compare the best hearing aids of 2023
OTC hearing aids
| | | | | | |
| --- | --- | --- | --- | --- | --- |
| | $799–$1,995 | Receiver-in-canal, in-the-ear | Mild to moderate | Disposable, rechargeable | Visit Site |
| | $99-489 | In-the-ear, Behind-the-ear | Mild to moderate | Rechargeable | Visit Site |
| | $799–$999 | Behind-the-ear, receiver-in-canal | Mild to moderate | Disposable, rechargeable | Visit Site |
| | $297–$699 | Behind-the-ear, receiver-in-canal, in-the-canal | Mild to moderate | Rechargeable | Visit Site |
| | $1,650–$2950 | Completely-in-canal | Mild to moderate | Rechargeable | Visit Site |
Prescription hearing aids
| | | | | | |
| --- | --- | --- | --- | --- | --- |
| | $2,475–$5,445 | Receiver-in-canal | Mild to severe | Rechargeable | Visit Site |
| | $2,365–$5,945 | Receiver-in-canal, in-the-ear, completely-in-canal, invisible-in-canal | Mild to severe | Rechargeable | Visit Site |
| | $3,410–$5,445 | Behind-the-ear, receiver-in-canal | Mild to profound | Disposable, rechargeable | Visit Site |
The best hearing aids reviews
1. Jabra Enhance: Best OTC
Jabra Enhance is a leader in the OTC hearing aid market and for good reason. Among OTC hearing aids, we've found the company offers the best sound technology and features, along with customer service that's prompt, friendly, and knowledgeable every time we contact them.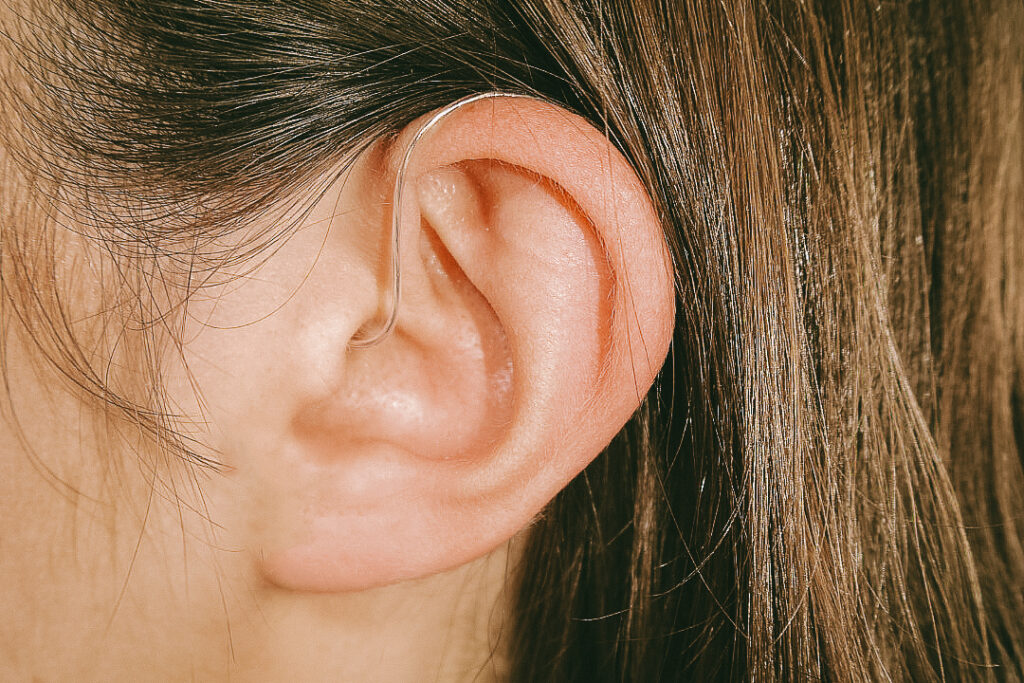 Jabra Enhance makes one earbud-style hearing aid, called Jabra Enhance Plus, and three receiver-in-canal devices, the Enhance Select 50, 100, and 200. You can also find one prescription model, the Jabra Enhance Pro, at Costco hearing centers. Because the Pro doesn't come with remote support and has different pricing and features, we chose to test only Jabra Enhance OTC hearing aids for this review.
The Enhance Plus is great for active people who want a device that looks like a pair of earbuds rather than hearing aids. Our testers noted how their hearing improved when using them, but background noise wasn't as quiet as with the Enhance Select models.
Another perk was how easy the Enhance Plus was to use. Charging, adjusting, and cleaning were smaller chores than they were with many hearing aids. The design was user-friendly too, with a comfortable fit and prominent buttons for adjusting the volume and settings.
From our tester
"The buttons on this device are large and easy to push, compared to the tiny, stiff buttons on some hearing aids. I also like that the charger has strong magnetic charging ports to ensure a good connection."
The Enhance Plus is a self-fitting hearing aid, which means after you take a quick hearing screen using the Jabra Enhance app, the hearing aids adjust to your hearing loss profile.

The three Enhance Select models have two (but not self-fitting) options:

Basic package: Pre-programmed and designed to set up and use without professional guidance.
Premium package: Customized to your hearing loss by an audiology professional.
All Jabra Enhance hearing aids come with the following features, which are also standard with most other OTC brands:

Background noise reduction: Cuts down on sounds in your environment that can make it harder to understand speech.
Feedback suppression: Reduces the whistling common with older hearing aids.
Directional microphones: Make conversations easier to understand by amplifying sounds in front of you.
Bluetooth streaming: For listening to music, movies, and phone calls from other Bluetooth-enabled devices.
Preset listening programs: Offers specific sound processing depending on your environment. The Enhance Plus includes three programs and Enhance Select models have four.
Enhance Select hearing aids are designed with more advanced sound processing capabilities than the Plus, with the Enhance Select 200 offering technology that's comparable to a basic prescription hearing aid. Among customers who purchased Jabra Enhance hearing aids in our survey of 600 hearing aid users under the age of 45, an impressive 97 percent said their hearing aids had somewhat or significantly improved their quality of life.
When evaluating Enhance Select hearing aids, our testers found their design, which sits behind the ear, even less noticeable than the earbud-style Enhance Plus.
From our tester
"These hearing aids are so lightweight I forget I'm wearing them. And my hair completely covers the part over the ear, so no one else can see them."
Jabra Enhance
Our verdict: Jabra Enhance makes the best all-around OTC hearing aids on the market due to their impressive sound quality, Bluetooth streaming in every device, and stellar customer service.
2. Lexie: Most user-friendly app
Lexie is a fairly new member of the OTC hearing aids market, but the company has already made a name for itself. By partnering with audio giant Bose and backing its devices with clinical research, Lexie has developed a line of hearing devices that deliver excellent sound quality at a fraction of the cost of prescription hearing aids.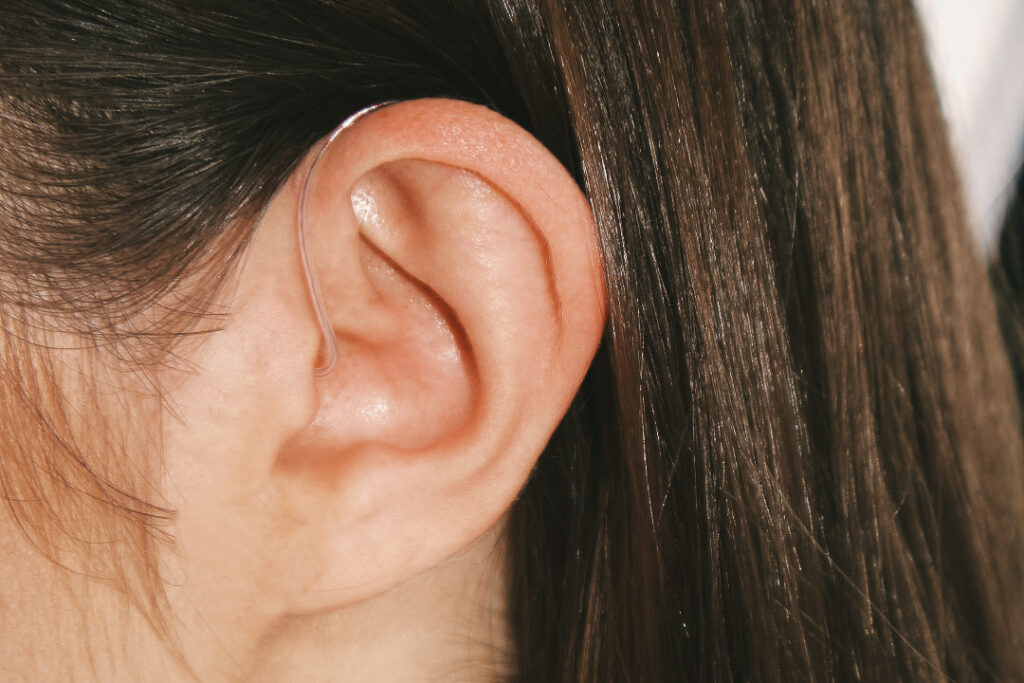 Coupled with a user-friendly app is outstanding audiology support that's helpful and attentive without being pushy. The company carries three models, each with its own set of features.
The Lumen is the lowest-priced option and doesn't incorporate Bose sound technology or a rechargeable battery, but it does include a telecoil. Hearing aids with a telecoil can pick up sound directly by a signal emitted from a hearing loop installed in some public facilities, such as auditoriums, places of worship, and museums. Sound quality when using a telecoil is similar to Bluetooth streaming because both bypass background noise. All Lexie hearing aids include Bluetooth connectivity (meaning they can use Bluetooth to connect to the Lexie app).
The B1 is the next step up and offers Bose sound technology for improved clarity, but no Bluetooth streaming (meaning it can't stream audio to your hearing aids), telecoil, or rechargeability. The top-of-the-line Lexie model, the B2, is the only Lexie model with Bluetooth streaming (for phone calls on iPhone only) and a rechargeable battery. When our testers placed an iPhone call through the B2 hearing aids, the audio quality was strong and clear. All three models are self-fitting, like Jabra Enhance Plus, so they automatically adjust to your hearing profile after you take an in-app hearing screen.
We found all three Lexie hearing aids had good sound quality, and we were impressed with the Lexie app, which walks you step-by-step through the setup process and hearing screen, demonstrating everything more clearly than most other hearing aid apps. This is really important with OTC hearing aids, which are meant to be fitted and adjusted by the user without professional help.
From our tester
"The app has a really handy walk-through feature with videos, images, and diagrams for how to fit your hearing aid correctly. It's much better than other hearing aid apps."
You can do all of the following from the Lexie app:
Watch videos on how to set up and adjust your hearing aids.
Change volume and listening settings.
Order hearing aid supplies.
Read articles and watch tutorials on hearing loss, hearing aid use, and ways to troubleshoot issues.
Contact audiology or general customer support.
Earn and redeem rewards for wearing your hearing aids consistently.
We did find some drawbacks with Lexie. Changing the batteries in the Lumen and B1 was inconvenient since both the battery door and the batteries are tiny and could be hard to manage for people with dexterity issues. If you drop them, they're nearly impossible to find.
We also didn't like the user manual. A few of the instructions were confusing, and the manual was long and hard to follow. Most other OTC hearing aid manuals are shorter, easier to use, and have larger text and more pictures.
While you can make hands-free calls with the B2, Lexie doesn't offer Bluetooth audio streaming. The sound quality also isn't as great as what you'll find in Jabra Enhance, but we still were impressed with the audio.
From our tester
"The B2 iPhone call streaming was intuitive to set up, and streaming audio was easy. The Made for iPhone call quality was super strong and clear."
Lexie
Our verdict: Lexie offers lifetime audiology support and the best OTC hearing aid app on the market.
3. MDHearing: Lowest starting cost
MDHearing sells OTC hearing aids that are more basic in functionality than many other devices, but the company's commitment to hearing care with generous audiology support helps it stand out from the crowd.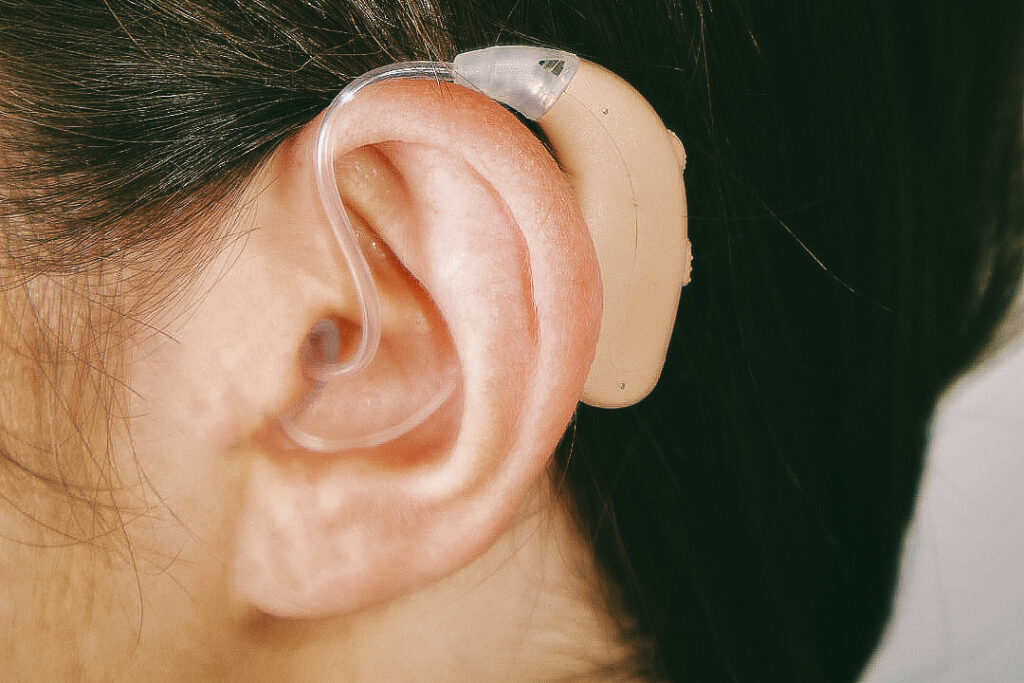 This brand is known for reliable and prompt remote audiology service provided by hearing professionals, something that not all OTC brands offer. One of our testers bought a pair of MDHearing Volt Max devices and received help through email, chat, and over the phone from the company's audiology team. MDHearing audiologists also sent follow-up emails to see how he was doing for several weeks afterward. Additionally, the company offers help over video sessions as needed.
We found MDHearing devices comfortable to wear and easy to set up. But we didn't like how the buttons used to make adjustments on the Neo and Air 3 were small and hard to push. The devices were also noisy when taking them out of our ears.
The tester who used the Volt Max experienced continuous whistling, even after emailing photos to the MDHearing audiologist to ensure he had the right fit. We found the same problem with the Air 3 during our testing.
"The Air 3 often whistles as I'm inserting it into my ears and taking it out," said one tester. "It can even be painful because it's very loud."
MDHearing doesn't have Bluetooth streaming in any of its models and has more basic sound processing than you'll get from any of the other brands on this list.
Despite these drawbacks, we liked the comfort, fit, and listening settings of MDHearing devices better than several other OTC brands we tested. The charger was also easy to use and well-made.
From our tester
"The ports in the charging case are very strong, and it's easy to snap the hearing aids into place for charging. If the aid isn't fully clicked in, the green light doesn't turn on."
A big benefit of this brand is the company's unlimited audiology support, which is something that many hearing clinics don't even offer. We also like how you can take a free online hearing test and schedule a free remote consultation with an audiologist, something that no other brand provides.
MDHearing
Our verdict: MDHearing is one of the only OTC hearing aid companies to offer a free audiology consult before purchasing its products and unlimited post-purchase audiology support at an affordable price.
4. Eargo: Best for an invisible fit
Eargo is known for being one of the smallest OTC hearing aids on the market. The company makes hearing devices for mild to moderate hearing loss that fit completely in your ear canal, making them almost invisible to other people.
With every hearing aid purchase, Eargo provides tips and domes of different sizes and styles so you can select the best one for your ears. We found these hearing aids to be quite comfortable once we got the right fit. Our survey respondents seem to feel the same: 87% said their Eargos were "comfortable" or "very comfortable" to wear.
From our tester
These are comfortable, and I think they give a less plugged feeling than many other CIC or ITE devices.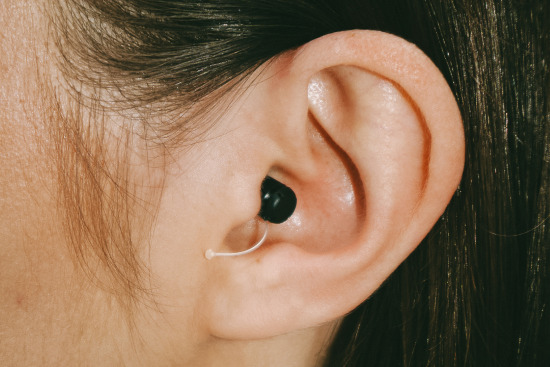 We didn't love the sound quality of Eargos compared to prescription devices, but they were better than some other OTC brands. Our testers noticed that background noise was distracting at times, making it harder to understand conversations.
Another drawback of Eargo is that the devices are too small to accommodate Bluetooth streaming, so if you want that option you'll need to look at other OTC brands like Jabra Enhance. All prescription brands offer Bluetooth streaming as well.
We did like several features of Eargo that many other OTC devices don't offer. For instance, you can change programs to select a different listening setting by simply tapping on your ear. This is easier than pushing a button on the hearing aid. But strangely, you have to use the app to adjust the volume, which took some getting used to.
From our tester
"It's confusing that you can't change the volume on the hearing aid, but you can change the program."
The Eargo 6 and 7 both offer Sound Adjust, a feature that enables them to change the amplification of speech and background noise to accommodate your movements. They're also water-resistant, and the 7 has added sweat resistance as well. This makes both models a great choice for active people.
Eargo
Our verdict: Eargo is the winner for a small, discreet hearing aid among OTC brands.
5. Phonak Audéo Lumity: Best for kids or active adults
Phonak is a powerhouse among prescription hearing aids. This brand is known for some of the best sound technology on the market, with accessories designed to make hearing speech easier in group settings, as well as offering lifestyle features, like water resistance, rechargeable batteries, Bluetooth streaming, and activity tracking (like heart rate monitoring and step counting).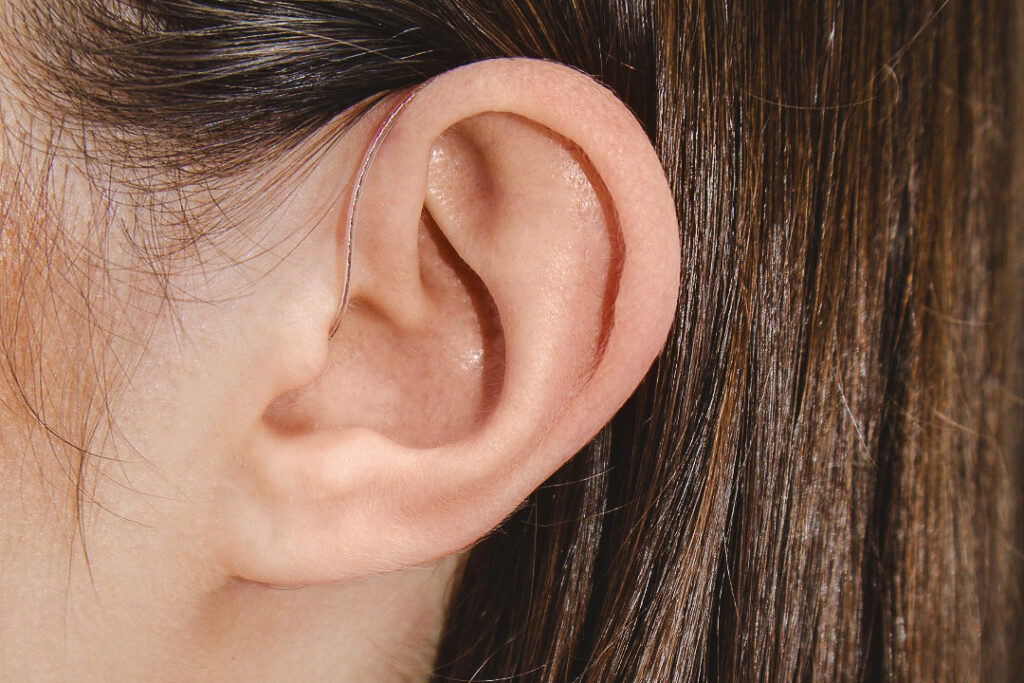 Students, other people who are often in classrooms, auditoriums, or conference rooms, and those who enjoy traveling and being active should check out the Audéo Lumity. It features AI-powered sound processing, rapid adjustments when you move between different listening environments, and a variety of accessories, like clip-on and tabletop mics, to pick up sound from across a large room and transmit it directly to your hearing aids.
The Phonak Audéo Lumity is appropriate for anyone 36 months or older, but Phonak also has a dedicated line of hearing aids for children called the Sky Marvel line. Sky Marvel hearing aids have more color options (21 versus 11 with the Audéo Lumity) and are designed specifically for children with a tamper-proof battery door and an app (myPhonak Junior) meant for children to use themselves. But although the Sky Marvel line is designed with children in mind, it's not waterproof (only water-resistant) like the Audéo Lumity. If durability is your top concern for a child's hearing aid, we recommend the Audéo Lumity for its waterproof rating.
During testing, we loved the comfortable fit of the Audéo Lumity. One of our team members said, "This hearing aid is very comfortable and ergonomic. It honestly felt like it clicked right into place." The multifunction button on the outside of the hearing aid, which you use to cycle between programs, makes phone calls, controls Bluetooth, and is cleverly placed on the top of the hearing aid, so when the user presses the button, the device stays firmly in the ear.
From our tester
"Using the buttons on the exterior of the hearing aids was much easier than other brands. The multifunction button is higher on the outside of the hearing aid, so when you press the button to change settings it doesn't destabilize the hearing aids in your ears like other brands do."
We also enjoyed testing the health tracking features accessible through the Phonak app, which include heart rate monitoring, steps walked, and daily hearing aid use. On the flip side, the manual wasn't user-friendly or easy to follow.
Keep in mind that the Phonak Audéo Lumity, like all prescription hearing aids, is meant to be programmed and set up by an audiologist in a hearing care clinic. If you run into issues, you can watch how-to videos in the app or contact your audiologist for help.
Phonak Audéo Lumity
Our verdict: The Phonak Audéo Lumity is the best choice for people who need help hearing in classrooms, auditoriums, and other large public spaces because Phonak offers a variety of accessories for challenging listening environments.
6. Starkey Genesis AI: Longest battery life
Starkey has been making hearing aids for more than 55 years and now offers a wide variety of hearing instruments with the most advanced technology in the industry. This year Starkey released a new model called the Genesis AI. Everything about it has been redesigned, from the device itself to the software to the app. And at 51 hours per charge, this model has one of the longest rechargeable battery lives in the industry. For context, rechargeable prescription hearing aids usually average about 30 hours per charge.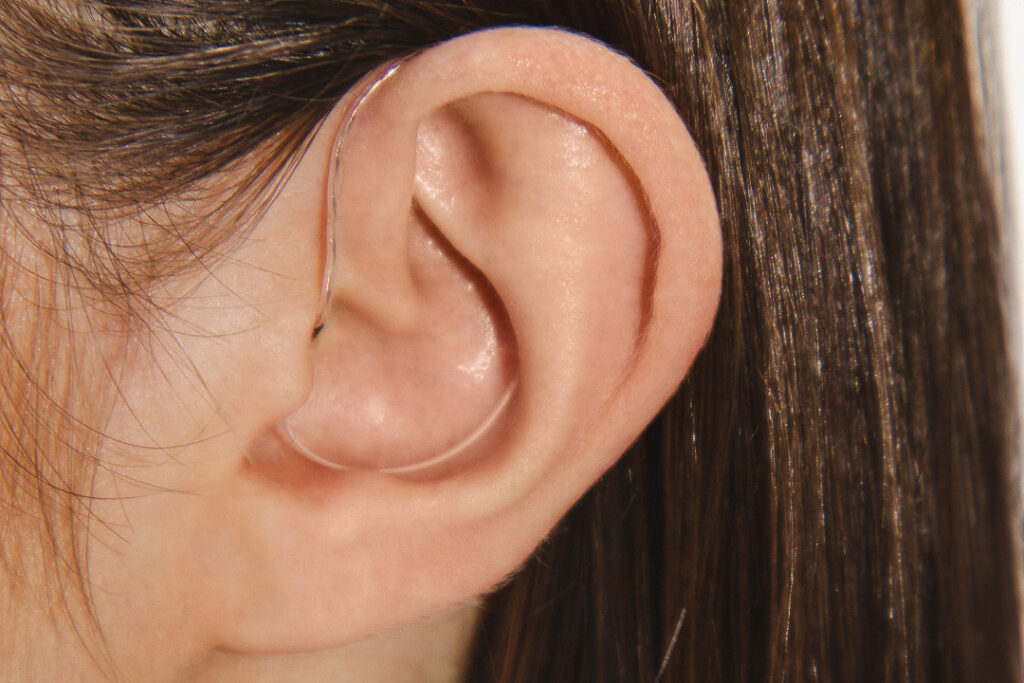 The Genesis AI operates on an updated platform called the Starkey Neuro Processor, which scans the environment 22,000 times per second and adjusts the sound accordingly.
We found the manual easier to use and understand than those from Phonak or Oticon, a point that's especially important for people who are new to hearing aids. "It's surprisingly easy to use for a prescription hearing aid manual," said one tester. Because your audiologist sets up prescription devices, their manuals seem to be written for hearing professionals rather than customers. But some customers will want to read through their manuals at home after having their hearing aids fitted in the clinic, and we appreciated the clear language and directions in the Starkey manual.
The Starkey Genesis AI also has a newly designed app we liked using better than the old version. However, it could be overwhelming for someone who doesn't use a smartphone often, or who doesn't need all the health features offered with this device.
From our tester
"The app is very easy to navigate, but it also includes a lot of information. I like the activity tracking and the ability to add goals and fall alerts. Hear Share, a caregiver network that can send alerts to loved ones, is also a great feature."
All prescription hearing aids come in several technology levels, which is why you see a price range for each model. Stefanie Godbey, an audiologist in Cincinnati, Ohio, says the cost will vary based on the technology level each patient needs and wants. Some people will choose lower-end devices that cost less, while others will be happier and hear better with more advanced hearing aids.
Starkey Genesis AI
Our verdict: The Starkey Genesis AI has one of the longest-lasting rechargeable batteries in the industry, with 51 hours of use from a single charge.
7. Oticon Real: Best sound quality
Our favorite Oticon hearing aid model is also the brand's newest. In the world of hearing aids, "newest" equals the most updated platform, fastest sound processing, and most innovative design and features.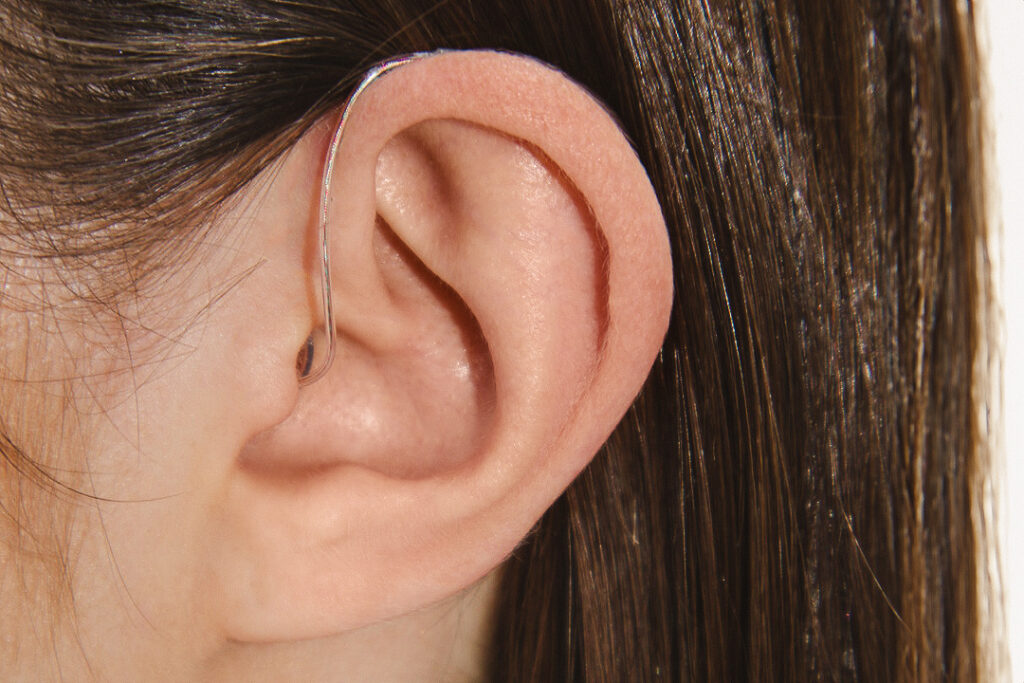 Oticon Real delivers on all these points. Like the Phonak Audéo Lumity and Starkey Genesis AI, Oticon Real incorporates AI technology for extremely accurate sound processing, which has been shown to reduce brain fatigue by making listening to and understanding sounds as easy as possible. They were comfortable and offered the best listening experience we had with any hearing aid in our testing lineup.
One common annoyance among hearing aid users is static when handling the hearing aids, touching their eyeglasses, or brushing their hair. The Real has detectors that sense these movements and reduce noise interference, so conversations aren't disrupted. We loved this feature, along with the seamless listening experience while moving from quiet to loud rooms.
From our tester
"The sound quality is not harsh at all, and this is just right out of the box without any programming. There is still some light background noise, but the sound is very smooth. The quality is immediately and obviously better than OTC models."
The Oticon Real app also includes a remote microphone function, which picks up sound from your phone and transmits it to your hearing aids, even when you're in a different room. We think this feature could be great for students or people who need to hear someone speaking in a conference room or auditorium.
From our tester
"The remote microphone is very precise. I could hear clearly what people were saying from across the office when they were speaking near my phone."
Should you buy Oticon Real?
While pricier than many other hearing aids, Oticon Real also boasts some of the most advanced technology you'll find in any hearing aid. They were comfortable and offered the best listening experience we had with any hearing aid in our testing lineup.
Oticon Real
Our verdict: The Oticon Real was the best-performing hearing aid we tested in terms of sound quality and background noise reduction.
Other brands to consider
Audien: Low prices and simple features
If you're looking for a low-cost hearing aid without nonessential features like Bluetooth streaming, the new Audien Atom 2 or Atom Pro 2 may work for you. The original versions of these devices didn't meet our testing standards, but we're impressed with recent design improvements.
For example, the Series 1 devices didn't have presets for different sound environments and required removing the hearing aids and using a screwdriver to adjust volume. With the Series 2 devices, users can easily control volume by tapping the hearing aids. Pausing briefly between taps toggles between four environmental presets: Conversation, Noisy Environment, Road/Vehicle, and Outdoor.
Of all the Audien hearing aids we tested, our testers liked the Atom Pro 2 best, saying it felt comfortable and secure in their ears and was easier to maintain and clean compared to the Atom 2 thanks to the newly added UV light sanitizing case. We also like that the new charging cases can be fully closed and are now powered by USB-C, making them much more on-the-go and user-friendly.
The Atom 2 costs $189 and the Atom Pro 2 costs $289, making both hearing aids some of the most affordable options on the market. However, there are a few things to know before you buy. The hearing aids don't have a low-battery warning; you'll have to remove the hearing aids and insert them into the charging case to see their remaining power level, which is measured by four lights on the case. Neither model is water resistant, nor do they support Bluetooth streaming or connect to an app for making adjustments.
Audien does not provide post-purchase audiology support, but our call to customer service was answered promptly. There's also a live chat function on the Audien website for device support, but when testing the feature we received an automated message with a wait-time of several hours before our question was answered.
Audien sells a behind-the-ear model for just under $500, but it doesn't offer Bluetooth streaming like the $499 Go Ultra from Go Hearing. Because we have found similarly-priced hearing aids with more features, we don't recommend the Audien BTE.
What our testers are saying: "The Atom 2 and Atom Pro 2 hearing aids can be worn in either ear, which is convenient if you have similar hearing loss in both ears. It's easy to change volume and modes with the buttons on the device, and the user manual gives simple and clear instructions. I also like that the charging case is small; about the size of an AirPods case."
Audien
Our verdict: Now that Audien has introduced easier volume controls and preset programs while maintaining affordability, we feel more comfortable recommending the Atom Pro 2 for people who want a simple, lower-cost hearing aid.
What is a hearing aid?
A hearing aid is a small, battery-powered device worn in or behind the ear that improves hearing ability by amplifying certain sounds. Unlike personal sound amplifiers (PSAPs), hearing aids don't make all sounds louder, only the frequencies that each person needs help hearing.
Different types of hearing aids
Handbook Team Tip #1
Receiver-in-canal (RIC) hearing aids are one of the most popular styles on the market since they're large enough for advanced technology, like Bluetooth connectivity and streaming. Completely-in-canal devices, for example, rarely have Bluetooth because they're so small.
Hearing aids come in a variety of styles, and the one that's best for you depends on your type of hearing loss, which features you want, and your lifestyle. Take a look at the key points of each style to help you make the right decision when shopping for hearing aids.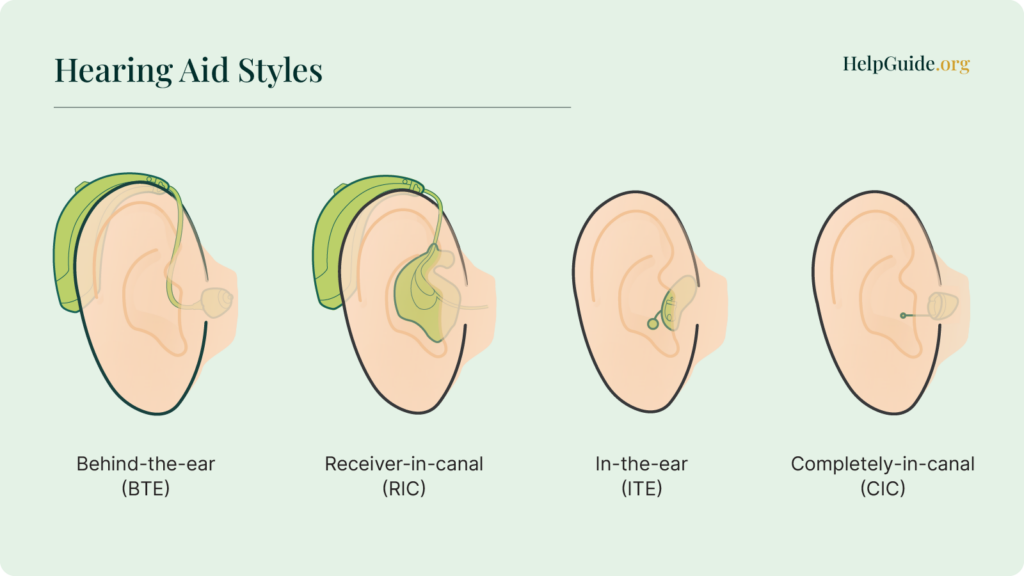 Behind-the-ear (BTE)
Good for: Active people, children, people with profound hearing loss
All working parts fit in a curved case that sits behind the ear, with the amplified sound transmitting to the canal by a thin tube.
Treats mild to profound hearing loss.
More durable than hearing aids that sit in the ear.
Able to incorporate advanced technology and wellness features.
Receiver-in-canal (RIC)
Good for: Treating profound hearing loss and people who want a discreet hearing aid with advanced features
The microphone and amplifier sit behind the ear, and the amplified sound travels through a thin wire to the ear canal, where the receiver transmits it to the inner ear.
Treats mild to profound hearing loss.
Often less noticeable than other types of hearing aids.
Able to incorporate similar technology and features as BTE devices.
In-the-ear (ITE)
Good for: People who prefer a hearing device that looks like an earbud
All working parts fit in the bowl of the ear and ear canal.
Most aren't appropriate for profound hearing loss.
More susceptible to damage from earwax and moisture.
Offers a range of technology levels and features.
Completely-in-canal (CIC)
Good for: People who want an invisible hearing aid
As the smallest hearing aid available, it sits in the ear canal and is removed by a tiny cord.
Due to the small size, some CIC devices can only treat milder levels of hearing loss and can't accommodate advanced features or rechargeable batteries.
Need daily cleaning and routine maintenance.
Hearing aid features
Handbook Team Tip #2
When evaluating hearing aids, ask whether the hearing aid is capable of increasing power so you can still use it if your hearing gets worse.
Technology and features vary widely among hearing aids, and it's important to evaluate the most important ones to you as you shop for a device. Take a look at some of the most common hearing aid features:
Digital noise reduction: To reduce background noise.
Feedback suppression: Cuts down on whistling and squealing from handling or wind noise.
Battery type: Rechargeable or disposable.
Telecoil: Among our top hearing aid brands in this review, the Lexie Lumen, Phonak Audéo Lumity, Starkey Genesis AI, and Oticon Real offer telecoil options.
Bluetooth: Bluetooth Low Energy provides direct streaming (meaning you can stream audio directly to your hearing aids) without draining the battery and is now offered in a number of OTC and prescription devices for streaming music, TV shows, and phone calls.
App compatibility: While all prescription hearing aids have an app for adjusting your hearing aid settings, using Bluetooth, getting remote help from your audiologist, and more, not all OTC devices come with an app. Those that don't can only be adjusted using buttons on the hearing aids. Hearing aids without an app are quite simple to use, though, and that can be nice for people who don't have a smartphone or who prefer to adjust their hearing aids without needing their phone nearby.
Artificial intelligence (AI): AI is a type of machine learning that uses algorithms to "learn" patterns over time. In the case of hearing aids, this means optimally processing the sounds in your environment for a more natural listening experience, better comprehension of speech, and less fatigue.
Wellness features: Some hearing aids offer additional technology, like heart rate monitoring, step tracking, and fall detection. The Starkey Genesis AI and Phonak Audéo Lumity are top-of-the-line devices that come with wellness features.
Handbook Team Tip #3
Hearing aids can't restore your normal hearing—don't trust any company that says otherwise.
Benefits of hearing aids
Handbook Team Tip #4
Wear your hearing aids consistently all day, every day. Doing so helps rewire the pathways in the brain that became dormant from untreated hearing loss.
Hearing aids can improve your ability to hear and understand conversations, but they also offer a surprising number of benefits for overall wellness and quality of life.
"It's important for people to pay attention to their hearing," says Kate Carr, president of the Washington, DC-based Hearing Industries Association. "It's one of our five senses, and while we don't think twice about wearing glasses, people think for a long time before they address their hearing loss. And when they do, their quality of life improves."
Check out this list for the top five ways hearing aids can help you or someone you care about: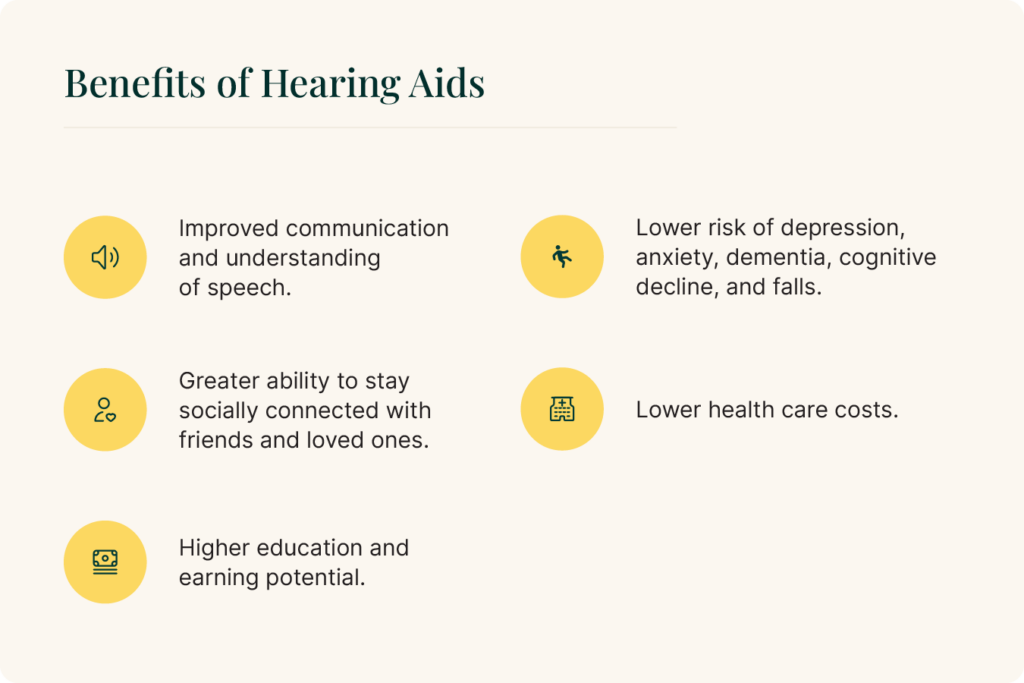 Natali Edmonds, PhD, is a geropsychologist and the founder of Careblazers, an organization that provides support for people caring for someone with Alzheimer's (a form of dementia). She explains the close relationship between hearing loss and Alzheimer's.
"There are multiple Alzheimer's look-alikes. One of them can be hearing loss. So for some older adults, they can look like they have Alzheimer's, but it could be hearing loss."
Untreated hearing loss may not only mimic Alzheimer's, it also raises the risk of other types of cognitive decline. But wearing hearing aids consistently can improve brain function by reactivating the pathways used to process sound.
Where to buy hearing aids
Handbook Team Tip #5
When purchasing hearing aids through a third-party retailer, be sure to compare the warranty terms with the manufacturer. You may get better terms if you purchase directly.
In years past, a visit to an audiologist or other hearing specialist was required before buying hearing aids, and you could only get them from those professionals. That has changed in the past few years, with the FDA passing a final rule on OTC hearing aids, which went into effect last October, creating regulations and opening the market to both online and brick-and-mortar retailers.
Where to buy OTC hearing aids:
Online from the hearing aid manufacturer
Third-party retailers (online and in stores), including:

Amazon
Best Buy
Costco
CVS
FSA Store
QVC
Sam's Club
Target
Walgreens
Walmart
Some hearing care clinics
Where to buy prescription hearing aids:
Costco
Hearing care clinics
Sam's Club
Hearing aids costs
Handbook Team Tip #6
If using third-party financing, check interest rates first—some charge up to 35% interest, depending on your credit score.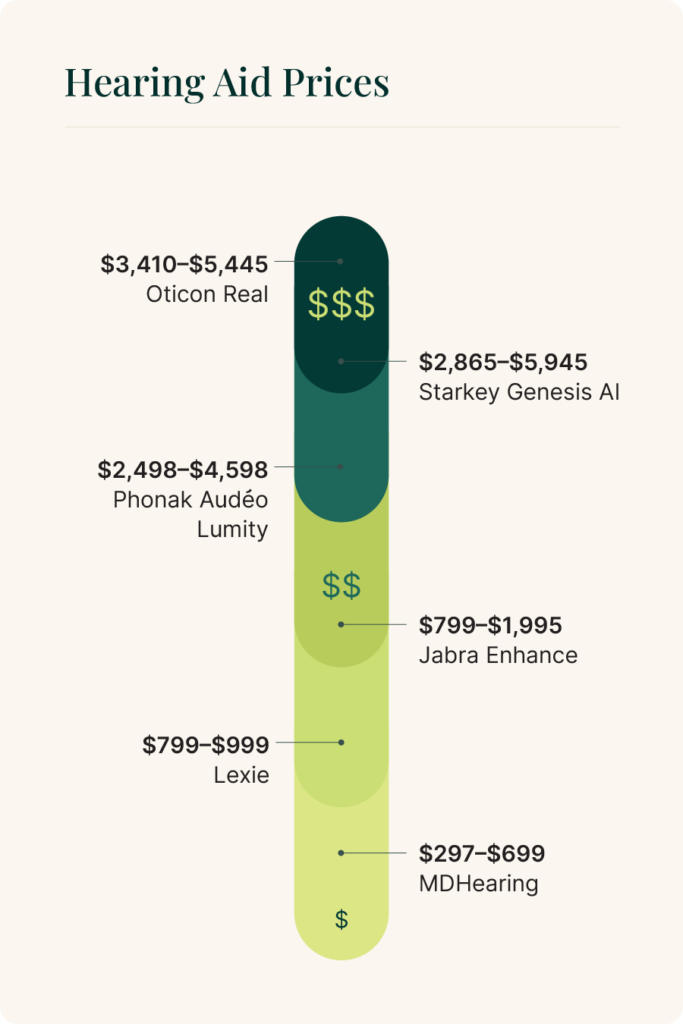 Hearing aids financing
Every hearing aid brand listed in this review, as well as all hearing care clinics, offers at least one financing option. Some companies handle their own financing, while others use a third party, such as Bread or Allegro.
Hearing aids financial resources
Hearing aids are an expensive purchase, costing upwards of $1,000 in many cases. The good news is that a variety of organizations offer assistance for those who need help paying for them, including:
Hearing aids we don't recommend
Nano
Nano hearing aids are less expensive than some OTC hearing aids, but with the company's record of unethical business practices, we don't recommend this brand.
Nano was sued by the Vermont attorney general in January 2023 "for misleading consumers about the effectiveness and quality of its products." The allegations included Nano advertising its OTC hearing aids for children, falsely stating that customers' online hearing test results were reviewed by audiologists, and promoting its devices as FDA-approved when they're not.
Lucid
Lucid is a company that offers an impressive six OTC hearing aid models and several prescription models sold through Sam's Club hearing centers. Unfortunately, our testers found these devices to be less than ideal.
For example, when testing the Enlite we found the manual confusing and the features limited. "The guidance is, "according to one tester, "more about 'Here's what happens if you do it wrong' rather than 'Here's how to do it right.' There is also no app and no way to adjust volume besides switching between the 'Low' and 'High' setting."
The sound quality was also poor compared to other OTC brands we tried, and the charger doesn't have magnetic ports like most, so you have to check the lights to be sure your hearing aids are charging. Overall, Lucid just didn't measure up to other devices.
Our final verdict
If you think you may have hearing loss, get your hearing tested as soon as possible. People with mild or moderate hearing loss could be great candidates for OTC hearing aids. Jabra Enhance, Lexie, and MDHearing are among our top picks in this category for their comfort, ease of use, ability to improve hearing at an affordable price, and outstanding remote audiology support.
If you have severe or profound hearing loss, or even less significant hearing loss but want a device with higher-end technology or in-person help from an audiologist, look into prescription devices, like the Phonak Audéo Lumity, Starkey Genesis AI, or Oticon Real.
The most important thing to remember is that your hearing health is directly tied to brain health and overall quality of life. Addressing hearing loss can be a big step to take, but the rewards will be lasting and worth every penny.
Frequently asked questions
From our testing and research, we've ranked Jabra Enhance as the best OTC hearing aid and Phonak as the top prescription hearing aid.
As with many tech devices, you get what you pay for, and hearing aids are no different. Those with a higher price tag will incorporate more features and often better sound processing abilities to give you a more natural listening experience.
Expect to pay at least $1,600 for a good pair of hearing aids.
Buying OTC hearing aids online is sometimes less expensive than buying prescription hearing aids from a hearing clinic. But high-end OTC devices often cost the same or even a few hundred dollars more than entry-level prescription hearing aids.
Also, the price of prescription devices usually includes one to three years of in-person audiology support, while OTC hearing aids are meant to be set up and used by the consumer without professional support. Some companies provide remote audiology services for customers at no extra charge, but others only offer general customer service help.
Expect to get about five years out of a pair of hearing aids before needing to replace them. By that point, the technology will also have advanced such that you'll have a better listening experience with a new pair.
At a hearing aid fitting, the audiologist will do the following:
Show you how to correctly fit the hearing aids in your ear.
Program your hearing aids to match your audiogram (hearing test results).
Check your hearing with the newly programmed hearing aids.
Explain and demonstrate how to make volume and listening setting adjustments, how to connect to the hearing aid app on your phone, how to use the Bluetooth function, how to charge your rechargeable hearing aids or change disposable batteries, and how to clean and maintain them.
Your audiologist may also propose an aural rehabilitation program to support your continued success with hearing aids.