These products & services are researched and tested by HelpGuide's independent consumer reviews partner. When you buy through the links, we may earn a commission.
For decades, hearing aids were available just one way: prescription models sold by an audiologist at an in-person hearing clinic. This restrictive model kept costs high and access low, which are two of the main reasons people wait an average of ten years to get help with their hearing loss.
Thankfully in October 2022, the Food and Drug Administration (FDA) passed a final rule permitting the sale of over-the-counter (OTC) hearing aids in an effort to lower costs and expand access.
Now that accessible and more affordable OTC hearing aids are here, it's become easier to treat hearing loss. But OTC hearing aids are still new—and with so many brands flooding the market, it can be difficult to know where to find affordable, high-quality devices.
That's where we come in—our Handbook Team is here to help cut through the noise. Knowing how important hearing aid use is to mental health and quality of life, we hand-tested twenty-one OTC hearing aids to help you find the best model for your specific needs.
We loved the clear sound in Jabra Enhance hearing aids and their barely-there feel. Other hearing aid brands, like Lexie and MDHearing, offer more affordable models compared with Jabra Enhance, while brands like Eargo and Sony sell more discreet in-the-canal options.
We'll explain the pros and cons of each brand we tested and guide you in choosing the right OTC hearing aid model for you.
Which OTC hearing aid is right for you?
Why HelpGuide cares about hearing loss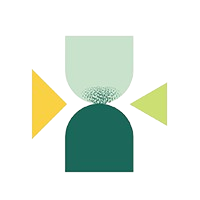 of research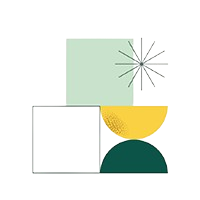 hand-tested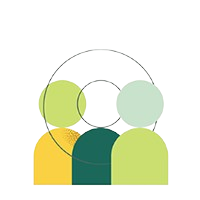 interviewed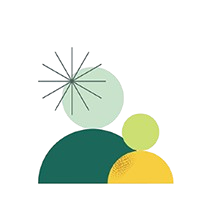 consulted
Hearing and mental health are closely related. In fact, people with hearing loss tend to experience higher rates of anxiety, depression, and social isolation, which can result in loneliness and frustration, according to research.
Hearing loss is also a risk factor for developing dementia, with recent research showing how using hearing aids can slow cognitive decline in older adults and reduce the risk of dementia.
The impact of hearing loss on physical and mental health is far-reaching. This is why at HelpGuide, we've made it our mission to give every person access to the best information about hearing aids, so we can also help get quality products into the hands of people who need them.
Our Handbook Team hand-tests every hearing aid brand we review, so we can feel confident recommending the best products for our readers. We consult with audiologists, researchers, and industry leaders in hearing health, as well as mental health experts, to vet our choices and help us better understand the nuances of how hearing health impacts physical and mental health.
We also put ourselves in the consumer's shoes by mystery shopping brands and walking through the set-up process, just like new customers. Additionally, we interview real people with hearing loss and survey hearing aid users.
By compiling our testing data, interview and survey results, and insights from hearing care providers, we formulate a strongly informed perspective that we're sharing with you here.
Learn more about our hearing aids review methodology.
What you need to know about our OTC hearing aid research and testing
If you only learn four things about OTC hearing aids, this is what you need to know.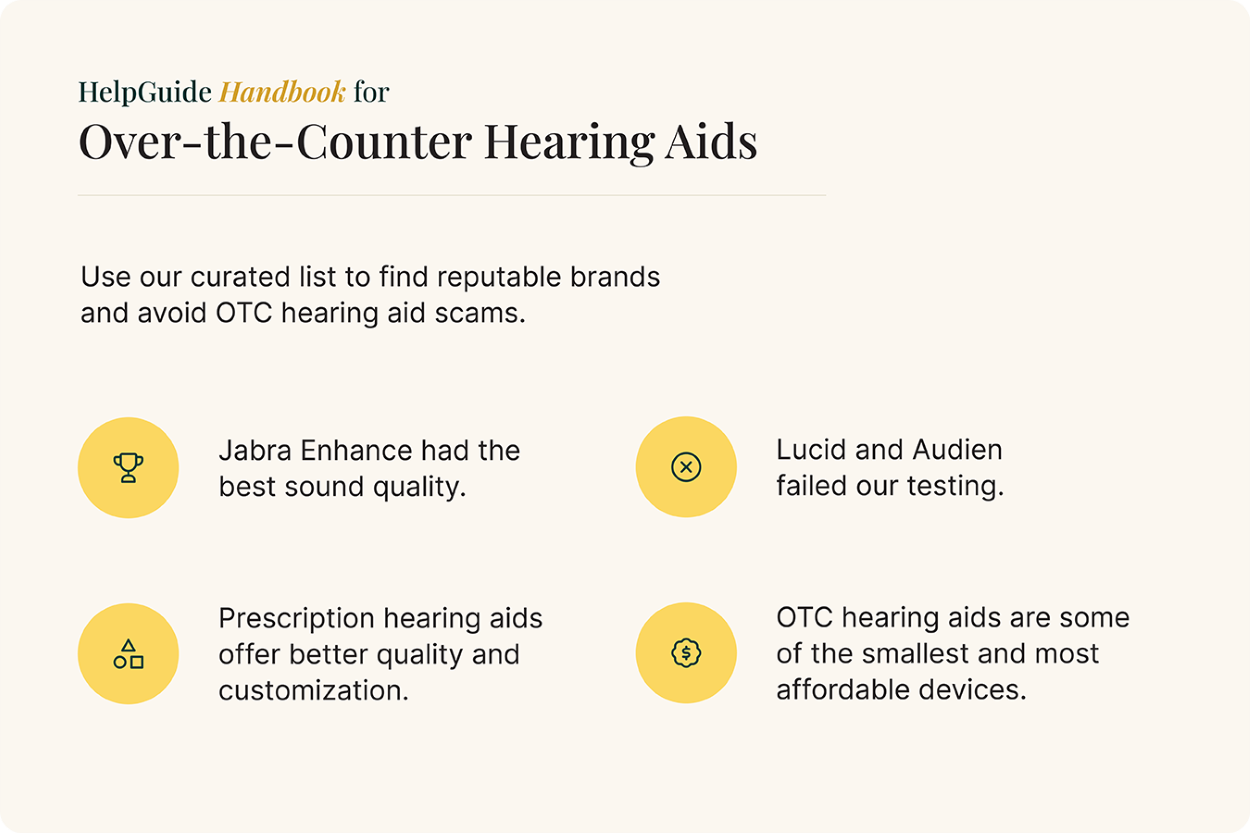 Our testing experience
With FDA approval, the OTC hearing aid market experienced rapid growth with an influx of new companies. While this improves accessibility and helps drive down prices, it also muddies the waters. How do you know which products are trustworthy?
After surveying the market, interviewing hearing health experts, and speaking to real hearing aid users, we curated a list of twenty-one OTC models to test from nine brands: Audien, Audicus, Eargo, Go Hearing, Jabra Enhance, Lexie, Lucid, MDHearing, and Sony. We chose these brands because they have positive reputations and represent a range of prices, styles, and features.
We also tested prescription models from Oticon, Phonak, and Starkey to experience the difference between OTC and Rx (prescription) hearing aids firsthand.
The process looked like this:
Our testers tried multiple devices and answered twenty-five questions about each. We used these answers to look for outstanding performers. For example, the clarity of the Jabra Enhance Select 200 immediately caught our testers' attention like no other OTC hearing aid.
From our tester
"Jabra Enhance Select 200 has great sound quality for different environments. I could really tell the difference between the listening programs."
We also looked for hearing aids that demonstrated consistent quality in fundamental features, like sound clarity, setup, comfort, and ease of use. Brands that couldn't meet those standards didn't make it onto our best-of list.
No brand's hearing aids performed flawlessly. For example, one of our testers ran into trouble right away with the MDHearing Volt: the Quick Start Guide didn't explain how to turn it on.
We also completed onboarding calls with brand audiologists and talked with customer service representatives over the phone and through chat modules to accurately replicate the buying process and evaluate post-purchase support options.
Finally, we wrapped up our testing by interviewing independent audiologists, hearing instrument specialists, mental health experts, and hearing aid users to get additional perspective on OTC hearing aids.
Compare the best OTC hearing aids
1. Jabra Enhance: Best sound quality
After testing more than two dozen hearing aids, the Handbook Team walked away in agreement: Jabra Enhance is the best OTC hearing aid brand. We were impressed by each model's sound quality, comfort, and ease of use, as well as the company's kind and responsive audiology team.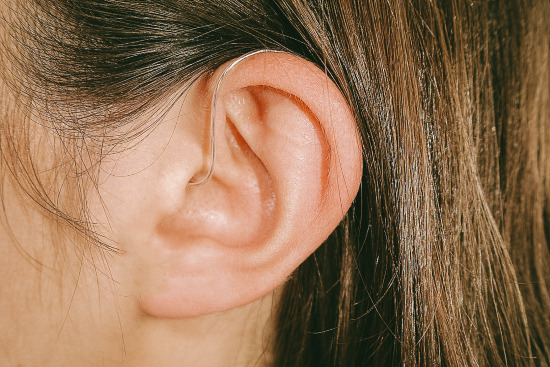 The company's OTC lineup consists of an earbud-style hearing aid (Jabra Enhance Plus) and three receiver-in-canal models (Jabra Enhance Select 50, Jabra Enhance Select 100, and Jabra Enhance Select 200). Our testers noticed a considerable reduction in background noise and wind suppression in the Jabra Enhance Select 200 compared to the brand's other models, making it our favorite OTC hearing aid.
In July 2023, we surveyed 1,200 people who had purchased hearing aids. Of those who bought Jabra Enhance devices, nearly 46 percent—the highest percentage among OTC brands we surveyed—said they often forget they're wearing them because the hearing aids are so comfortable. Our testers agree, noting the Select models are smaller and more lightweight than similar styles from other brands. They're also easy to wipe clean with a cloth and come with a useful tool for removing the wax guards.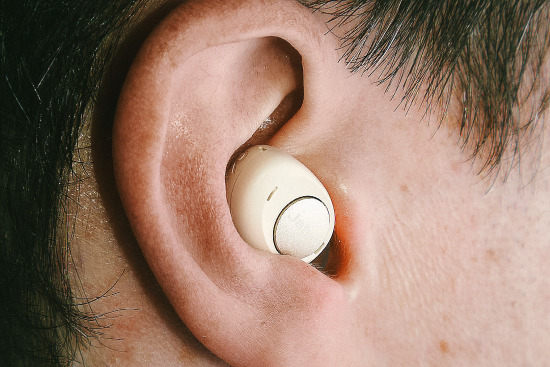 We also like how Jabra Enhance gives you more than three months (100 days) to try its Select models, giving you plenty of time to acclimate to different domes and settings before deciding whether they're the right hearing aids for you. It's actually the only OTC hearing aid company to give such a long trial period—all other models we recommend come with forty-five-day trial periods.
Although Jabra Enhance landed at the top of our list, it's not perfect. Be aware of these downsides before you buy:
Hands-free calling only works with the iPhone 11 or later, with no Android support.
With the Select model, you have to pay extra for three years of audiology support.
Based on our survey results, Jabra Enhance hearing aids may be more difficult to clean and maintain than other brands.
What our testers say: "The orientation call with an audiologist is very helpful. She showed me how to use the app, explained when to use the different environment settings, ensured the correct fit, and walked me through the cleaning process—all things a new hearing aid user would need to know. And I can't get over how terrific these feel, not bulky at all."
Jabra Enhance
Our verdict: Jabra Enhance makes the best OTC hearing aids on the market with excellent sound quality, a comfortable fit, and friendly audiology staff.
2. Lexie: Most user-friendly
We named Lexie hearing aids "most user-friendly" thanks to the easy self-fitting process. The Lexie app gives thorough instructions and helpful animations to ensure you've chosen the correct dome and inserted the hearing aid properly. It then assesses your hearing and automatically adjusts the settings accordingly.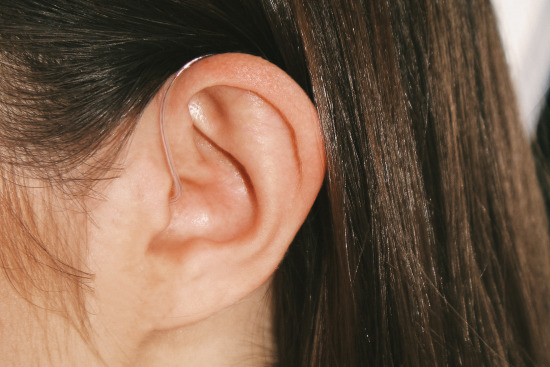 We also like the Lexie app for making it easy to contact customer service, buy accessories, and view troubleshooting videos or video call the audiology team. And we're not the only ones who like the Lexie app—according to our survey, 48 percent of Lexie users use the app often and find it helpful and intuitive. That's the highest approval percentage of any OTC brand in our survey.
According to our testers, Lexie hearing aids have a sound quality similar to the Jabra Enhance Select 50 and Select 100, which cost about $200–$700 more than the same receiver-in-canal style from Lexie (the B1 or B2 Powered by Bose). The major difference is the B1 and B2 don't come with Bluetooth audio streaming capabilities.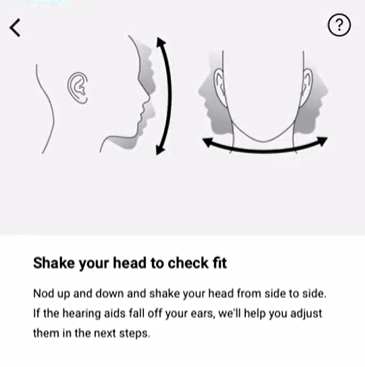 Our testers also noticed a subtle difference in the program controls on the B1 and B2 versus the Lumen. The B1 and B2 models only have volume controls on the casing, so you have to open the app to switch between programs. In comparison, the Lumen features separate buttons for volume and programs, and a helpful voice announces each new setting as you press each button. Other brands, including Jabra Enhance, signal program changes with a series of beeps instead.
While all Lexie hearing aids pair with Bluetooth, only the B2 streams calls (not music), and it only works with iPhones, not Android devices. The other two models use Bluetooth simply to connect to the Lexie app.
What our testers say: "Lexie hearing aids are a very good value for the price. They have good sound quality, a great app, and knowledgeable customer support. They're even easy to put on and clean."
Lexie
Our verdict: We loved the intuitive, step-by-step guidance in the Lexie app that helped our testers set up Lexie faster than any other brand (in about five minutes).
3. MDHearing: Lifetime audiology support under $700
MDHearing provides free support for the lifetime of its devices, which is unusual for OTC brands, especially those with such an affordable lineup. We've always received knowledgeable responses from the MDHearing audiology team but have sometimes experienced long wait times.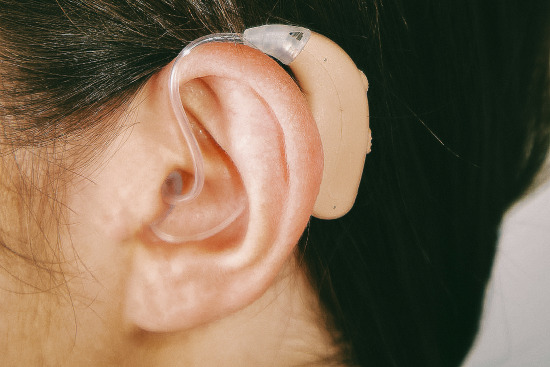 The hearing aids from MDHearing are basic, comfortable, and overall easy to use, with the exception of changing out the hard-to-grasp domes. They're a good choice for a beginning user who doesn't want an app-compatible hearing aid. All of our testers appreciated the manual's clear instructions and said the devices had intuitive controls.
Hearing aids from MDHearing cost less than brands like Jabra Enhance and Lexie because they don't connect to an app (except for the $700 Volt Max) and don't offer Bluetooth streaming. Unlike other low-cost hearing aids, all MDHearing models use rechargeable batteries. We appreciate this touch of convenience in an affordable brand.
Our survey also found that 57 percent of MDHearing customers—the highest percentage among OTC buyers—believe these hearing aids are easy to maintain. Most respondents also indicated the hearing aids are comfortable but could always be felt when worn. This aligns with our testers' verdict: MDHearing hearing aids aren't as lightweight as Jabra Enhance models.
What our testers say: "MDHearing provides a helpful guide that walks you through expectations for the first three weeks of wearing hearing aids. Other brands gloss over this important information. The manual also has tons of tips for optimal performance, so the company really sets you up for success."
MDHearing
Our verdict: With affordable prices and hard-to-find free lifetime audiology support, MDHearing is a good choice for hearing aid users who aren't ready to invest in more expensive devices.
4. Eargo: Best hidden hearing aids
If you're looking for a sleek and unobtrusive hearing aid, consider the Eargo line. All models fit completely-in-the-canal with only the tiny pull tab, which is used to remove the hearing aids, in plain view. The hearing aids may stick out further than expected depending on the size and shape of your ear canal. These hearing aids come with four pairs of comfortable petal-shaped domes to help you get the right fit and sound clarity. Eargo sells other dome styles too.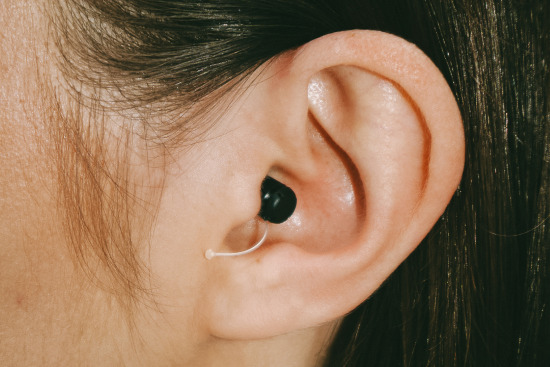 Our testers noticed a distracting tinny quality in the Eargo models that wasn't present in hearing aids from other brands. We also couldn't reduce background noises to an adequate level. That said, we read hundreds of customer reviews praising the sound quality of these devices. You can always try them and return them within forty-five days to get a refund in case you don't like the way they sound.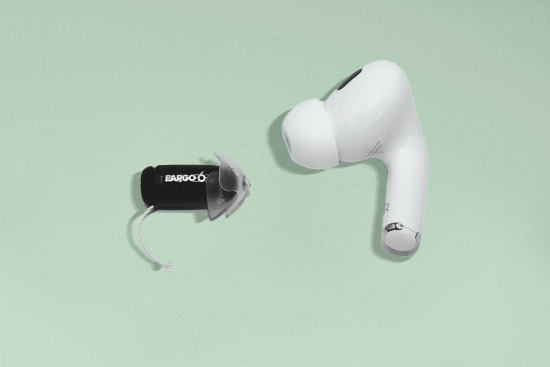 If you prefer an in-person shopping experience, visit your local Victra-Verizon store to see Eargo models firsthand. We recommend requesting a free sample of nonfunctional hearing aids from Eargo to make sure they're comfortable and fit all the way in your ear before making your final decision. We're not aware of any other OTC hearing aid brand with a similar try-before-you-buy experience.
The most advanced option, Eargo 7, includes an automatic adjustment setting that clarifies speech or reduces amplification in noisy environments. This feature is similar to Edge Mode+ from prescription brand Starkey. Unfortunately, none of the Eargo models support Bluetooth streaming.
What our testers say: "I just don't really like the sound quality. It was tinny and echoey and had too much background noise regardless of how I changed the noise reduction level in the app. It's nice to tap on the ear to change programs, though, and didn't give me that plugged-up feeling like other completely-in-canal models."
Eargo
Our verdict: We couldn't find any OTC hearing aids smaller than Eargo models, so they're the clear winner for people wanting a discreet look.
5. Sony: Best discreet option under $1,000
Sony sells two hearing aids with sound quality similar to the Jabra Enhance Select series: the CRE-E10 and CRE-C10. The CRE-C10 is a low-profile model that fits discreetly in the ear, whereas the CRE-E10 is more noticeable and supports iOS Bluetooth streaming. These self-fitting hearing aids connect to a mobile app for a simple but lengthy setup, with the process taking about thirty minutes.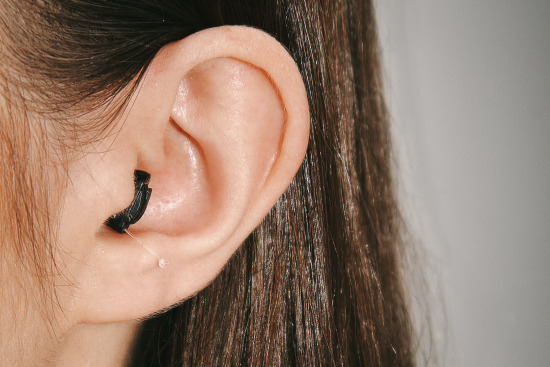 Neither model is waterproof, so they can't be worn in the shower or while swimming. And because Sony doesn't offer remote audiology support, its hearing aids may not be a good choice for people who want that extra support.
Sony hearing aids were the most common OTC model owned by our survey respondents but weren't the highest-rated in any category. Most people described them as easy to maintain but said they could always feel them in their ears.
Because there are no physical buttons on these hearing aids, all adjustments must be made through the app. Our survey found that young people were more likely to approve of the Sony Hearing Control app than people forty-five and over. Our testers noticed some controls, like Bluetooth or mute buttons, may be confusing for people who aren't regular cell phone users.
What our testers say: "The CRE-C10 is great for someone who wants a discreet hearing aid. They fit way down into the ear canal, so they definitely stay put, even with excessive head movement. The CRE-E10 hearing aids are a bit larger and moved around in my ear a little more. But overall both were comfortable and pretty snug in my ears."
Sony
Our verdict: The sound quality of Sony hearing aids rivals that of Jabra Enhance models, and the company makes the second-most discreet hearing aid on our list behind Eargo models (which cost up to three times more), but the lack of remote support may be a deal-breaker for some.
6. Go Hearing: Best Bluetooth streaming under $500
Go Hearing sells three hearing aids that cost under $500, including one with Bluetooth streaming. We found all Go Hearing models easy to set up, use, and charge. None of the models pair with a smartphone app for sound adjustments or volume control, so you'll have to choose a preset program to match your current sound environment by toggling a switch on the hearing aid casing.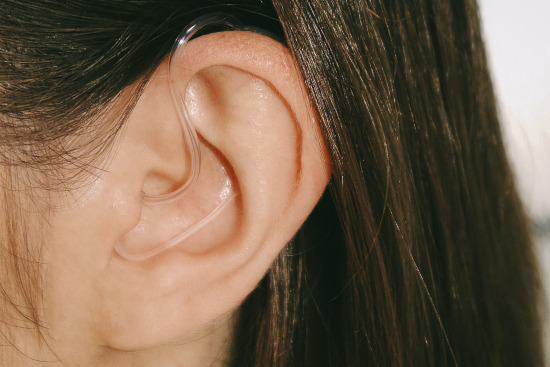 Despite having no mobile app, Go Hearing offers Bluetooth streaming in the Go Ultra. The hearing aids pair to Bluetooth as soon as they're turned on, which is convenient for catching phone calls. Unfortunately, keeping them paired to Bluetooth limits their battery life to eight hours.
You just get basic customer service through Go Hearing rather than access to a hearing professional, so these devices may work best if you're confident about setting up, fitting, and using hearing aids. MDHearing is a better option for people looking for affordable devices and audiology support.
What our testers say: "Go Hearing hearing aids are good products for the cost. They're very compact, and so are the charging cases. All of the functions are basic with nothing superfluous, so they're easy to use."
Go Hearing
Our verdict: Go Hearing offers popular features, like rechargeable batteries and Bluetooth streaming, at a fraction of the cost of other brands.
7. Audicus: Easiest maintenance
Audicus caters to people who want (and don't mind paying for) remote concierge services, like cleaning, repair, reprogramming, and accessory subscriptions. If it's sound quality you're after, Audicus didn't outperform Jabra Enhance or Lexie in our tests.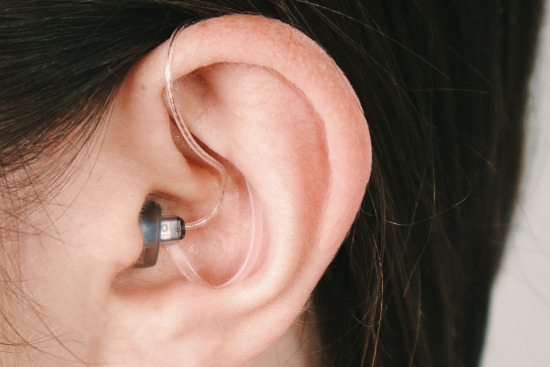 Audicus pre-programs your hearing aids based on the results of a hearing test, which you can take on its website in about five minutes. This is similar to what happens with prescription hearing aids, which get programmed for you at a hearing clinic. A representative from Audicus told us they can add programs, like tinnitus management or wind suppression, to the hearing aid before sending it to you, so it's important to share as much as possible with them to customize your experience.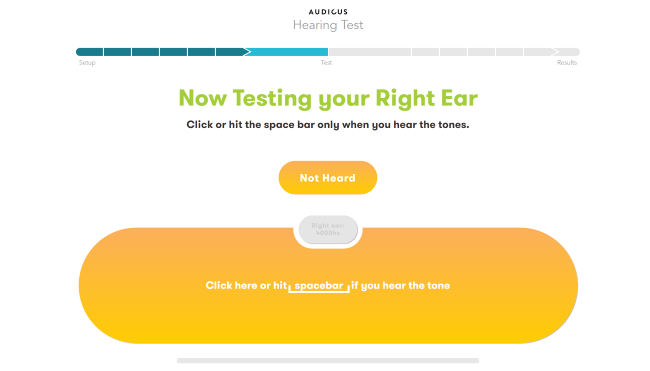 Audicus offers a monthly lease option called Premier, which can ease the burden of a large lump sum payment. It's a nice short-term benefit with extra perks, like free cleanings and repairs, new accessories every six months, and the ability to exchange your hearing aid for a newer model every eighteen months. Around that eighteen-month mark, though, it starts to cost more than just buying an Audicus hearing aid outright. Be sure to read the fine print to understand the company's cancellation penalties and buyout fees, both of which cost about $500.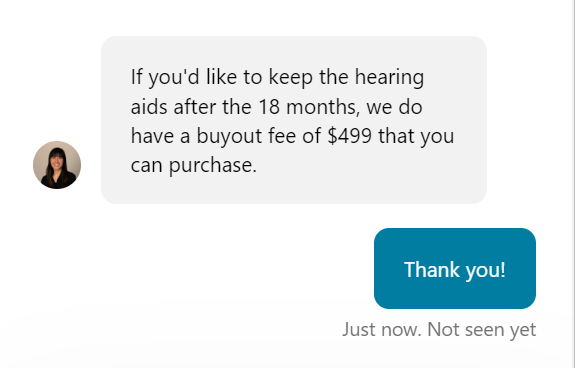 If you just want to use Premier to make monthly payments instead of paying the full price upfront, consider that the $499 buyout fee constitutes around 20 percent of the total price of the hearing aids. You can find 0 percent interest financing through other hearing aid companies, like Jabra Enhance, Eargo, and MDHearing.
To get unlimited cleanings, repairs, and accessories without signing up for Premier, consider getting the extended three-year warranty instead. We like that it costs a one-time fee rather than a monthly payment, but there's a catch: You have to buy it within six months of purchasing your hearing aids.
What our testers say: "Sound quality from the Audicus hearing aids was average, but they fit comfortably in my ears. The manual is colorful with large print and helpful pictures, so setup was easy. The app wasn't as useful as the one from Lexie, for example, because you can't control directionality or use it to contact customer service."
Audicus
Our verdict: Audicus is the only OTC hearing aid brand to include unlimited repairs and cleanings in its extended warranty, making it a great choice for people looking for low-maintenance hearing aids.
Brands we don't recommend
Lucid: Difficult setup, inconsistent quality
Our verdict: Set-up was difficult with conflicting guidance, some devices have volume that's hard to adjust, and Lucid Hearing aids didn't sound as clear as our top choice.
We had a difficult experience setting up and using the Enlite model and encourage our readers to avoid it on account of its confusing manual. It also lacks nuanced volume controls, limiting you to two choices: normal or high. The Engage Rechargeable fared better thanks to a coherent user guide and the ability to change settings through an app, but we found the lack of magnetic charging ports frustrating. The sound quality was average at best.
The only thing Lucid Hearing has going for it is its partnership with Sam's Club Hearing Aid Centers for in-person support. You can get easier-to-use hearing aids in the same style and for a similar price through MDHearing, though, which offers free remote audiology support for the lifetime of the device.
What our testers say: "Nothing about Lucid hearing aids stands out as to why they'd be worth buying compared to the competition. They feel cheap and offer little to no custom settings. Changing or recharging batteries isn't as easy as with other brands due to unclear instructions and ports that aren't magnetic."
Audien: Lowest price, fewest features
Our verdict: With zero audiology support and poor audio quality, Audien hearing aids didn't make the cut despite an attractive starting price of $99.
Nothing about the Audien Atom or Atom Pro is convenient or user-friendly. For example, when you want to change the volume, you have to remove the hearing aid from your ear and turn a dial with a tiny screwdriver. But the brand made some improvements in the newly released Atom 2 series. The Atom 2 adjusts volume when you tap the device while it's still in your ear. However, one of the hearing aids stopped responding to taps during our tests. Finally, the Atom 2 Pro features traditional volume control buttons, but our tester found it uncomfortable to press the buttons, as doing so forces the hearing aid further into the ear.
Audien Atom hearing aids only come in basic beige and aren't water resistant. The user manuals are brief, and full instructions are only available on YouTube. Audien also doesn't employ an audiology team to provide support.
What our testers say: "The manual doesn't tell you what to look for when the battery gets low, so I tried calling customer service and they never answered. Also, changing the wax filters is hard, and the provided tools don't make it any easier."
Pros and cons of OTC hearing aids
The introduction of OTC hearing aids has made it easier for people to get hearing aids within their budget and on their own terms. That means more people have the opportunity to treat their hearing loss and alleviate its side effects—including feelings of isolation, depression, and anxiety.
"Hearing loss can have significant effects on mental health," said Marissa Moore, a licensed professional counselor in Missouri. "It can lead to feelings of isolation, social withdrawal, and reduced quality of life. Communication difficulties can cause frustration, anxiety, and depression. Constantly straining to hear can also lead to mental fatigue, which in turn affects cognitive function and overall well-being."
Wearing hearing aids even helps older adults with dementia: Research shows older adults at high risk of dementia can slow their rate of cognitive decline by as much as 50 percent simply by wearing hearing aids.
Because OTC hearing aids are more accessible and affordable, they can help people get early hearing loss treatment. On the downside, the affordability of OTC hearing aids often translates to less sophisticated technology and limited in-person support options, so they may not be the ideal solution for everyone.
What we like about OTC hearing aids
More accessible: OTC hearing aids exist to make hearing loss treatment more accessible by removing barriers associated with scheduling, attending, and paying for an audiology appointment.

More affordable (usually): If you want to spend less than $1,500 on a pair of hearing aids, OTC is the way to go.
Convenient adjustments: With some OTC hearing aids, the company's audiology team can remotely adjust the settings for you according to your level and configuration of hearing loss.
What we don't like about OTC hearing aids
Insufficient for severe and profound hearing loss: OTC hearing aids are approved by the FDA to treat mild to moderate hearing loss only.
Some support limitations: Some OTC hearing aid companies don't provide reprogramming services, and local audiologists aren't always able to help with these devices.
Less advanced technology: You'll find fewer processing channels, which improve speech clarity and reduce background noise, in OTC devices, as well as little to no AI to support the interpretation and subsequent amplification of desirable sounds.
Buying OTC hearing aids
You can buy OTC hearing aids online or, in some cases, from brick-and-mortar stores. Your local audiology center or pharmacy may sell them too, but that's rare for now.
Here's more info to help you decide where to buy hearing aids and how to pay for them.
Cost
Handbook Team Tip #1
Avoid buying a model just because it has the most bells and whistles—you may be able to save money by opting for a model that has all the features you need and nothing extra.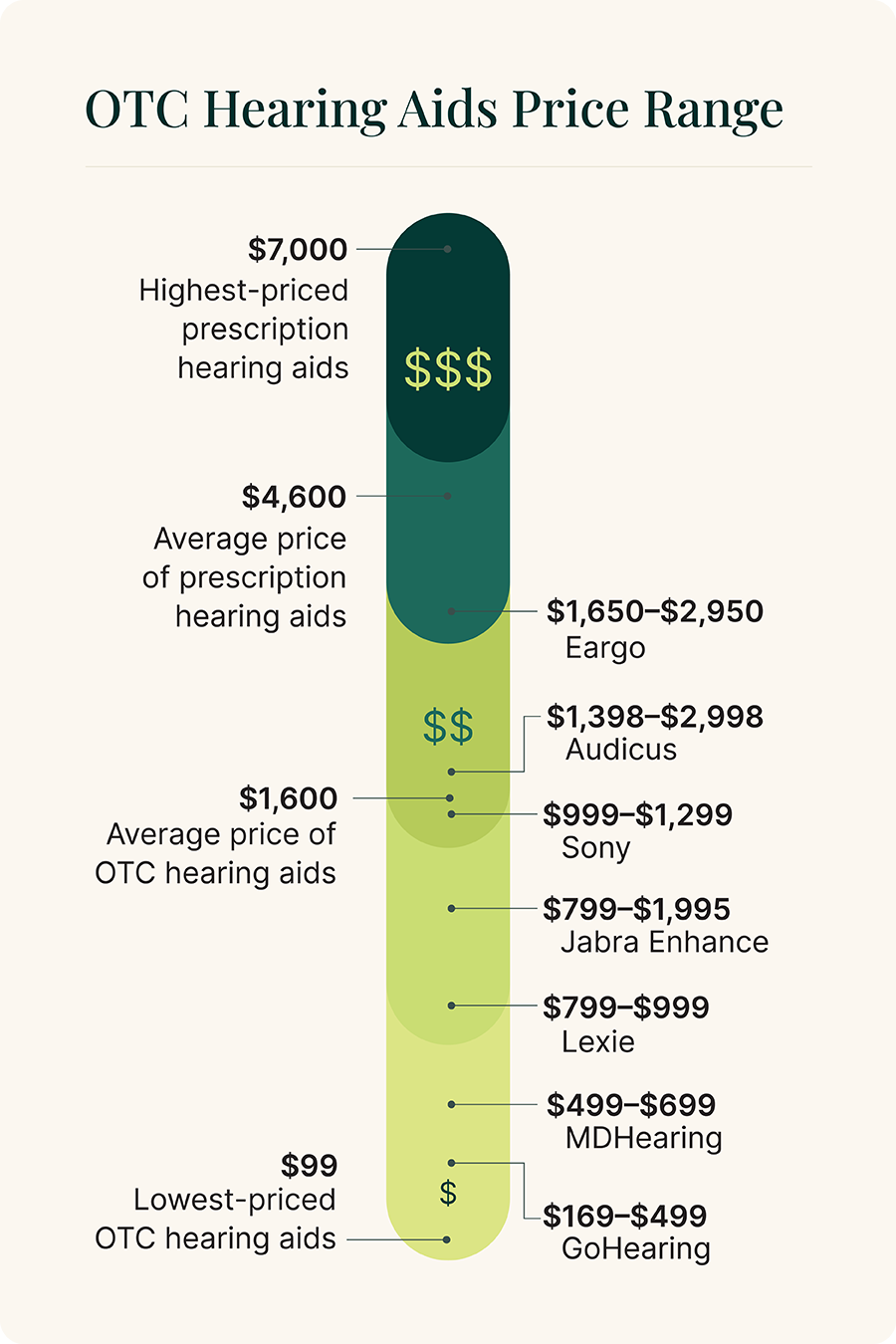 OTC hearing aids cost between $100–$3,000, which makes them more affordable than prescription models, with rare exceptions.
Despite the lower cost of OTC hearing aids, they can have surprisingly advanced features, like wind suppression, tinnitus management, and automatic sound environment adjustments.
Insurance coverage
Handbook Team Tip #2
Ask a hearing clinic to verify your hearing aid insurance coverage, as they'll usually do it for free and will know the right questions to ask.
Unfortunately, it's rare for insurance plans to pay for an adult's hearing aids. You're in luck if you live in these six states, since they require insurance to cover a portion of your hearing aids:
Connecticut
Illinois
New Hampshire
Rhode Island
Maine
Vermont (starting January 2024)
Take a look at the map below to see other states with age-related hearing aid coverage mandates.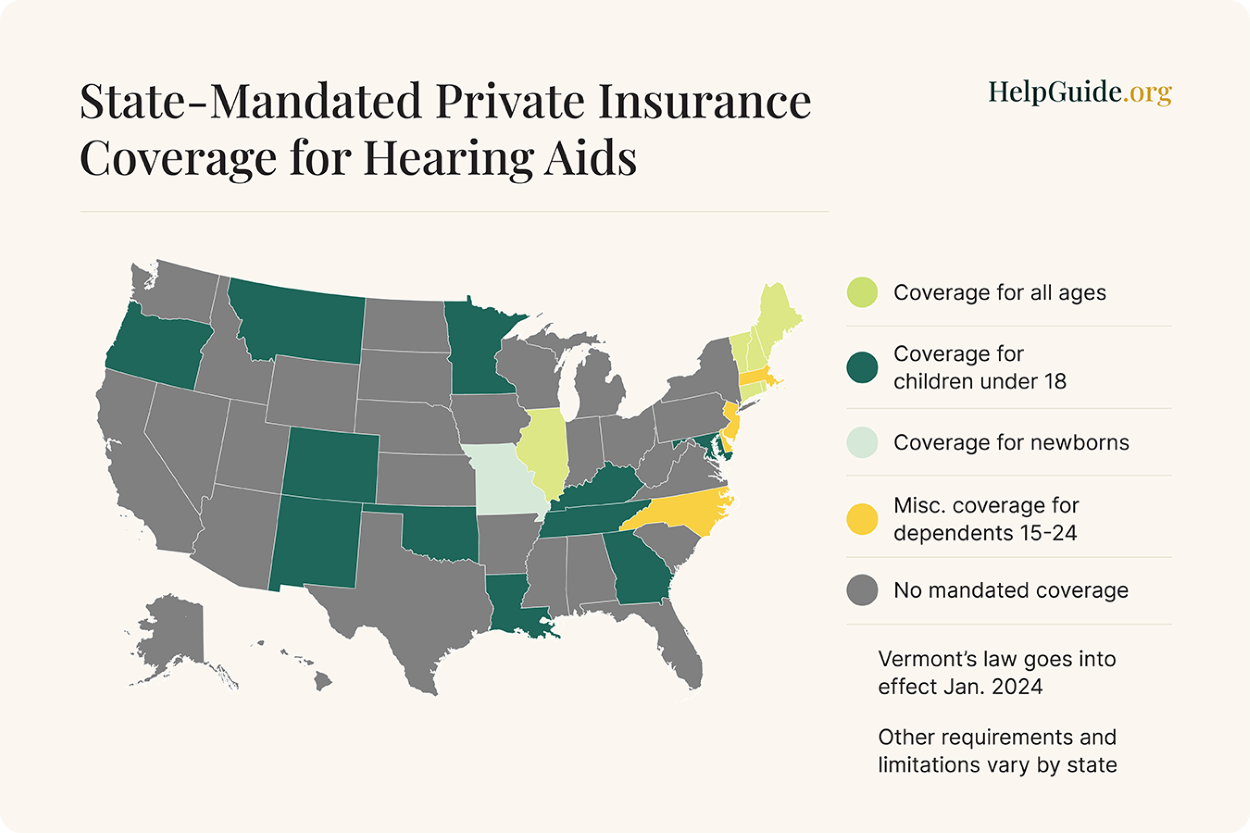 Private insurance companies in any state may give you the option to pay for a hearing care benefit, like they do for vision care. Unfortunately, some plans, like Humana Extend, only cover hearing exams, not hearing aids.
If you buy insurance through the Affordable Care Act (ACA) marketplace, your state may require providers to cover hearing aids, subject to age restrictions on ACA hearing aid coverage. View the map below to see age restrictions in your state: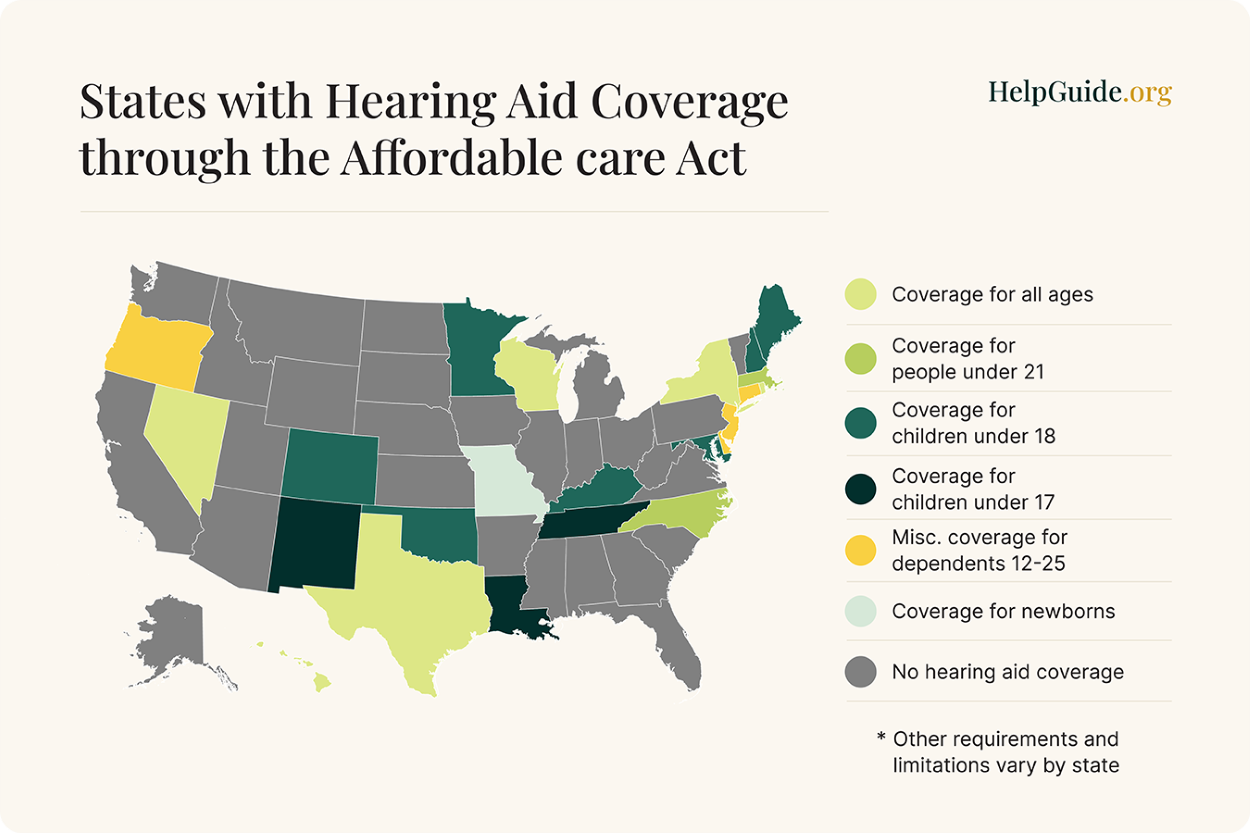 Original Medicare (Parts A & B) does not pay for hearing aids, but some Medicare Advantage (Part C) plans may offer hearing benefits.
States highlighted in the map below provide hearing aid coverage for adults with Medicaid but often require a prescription, among other limitations: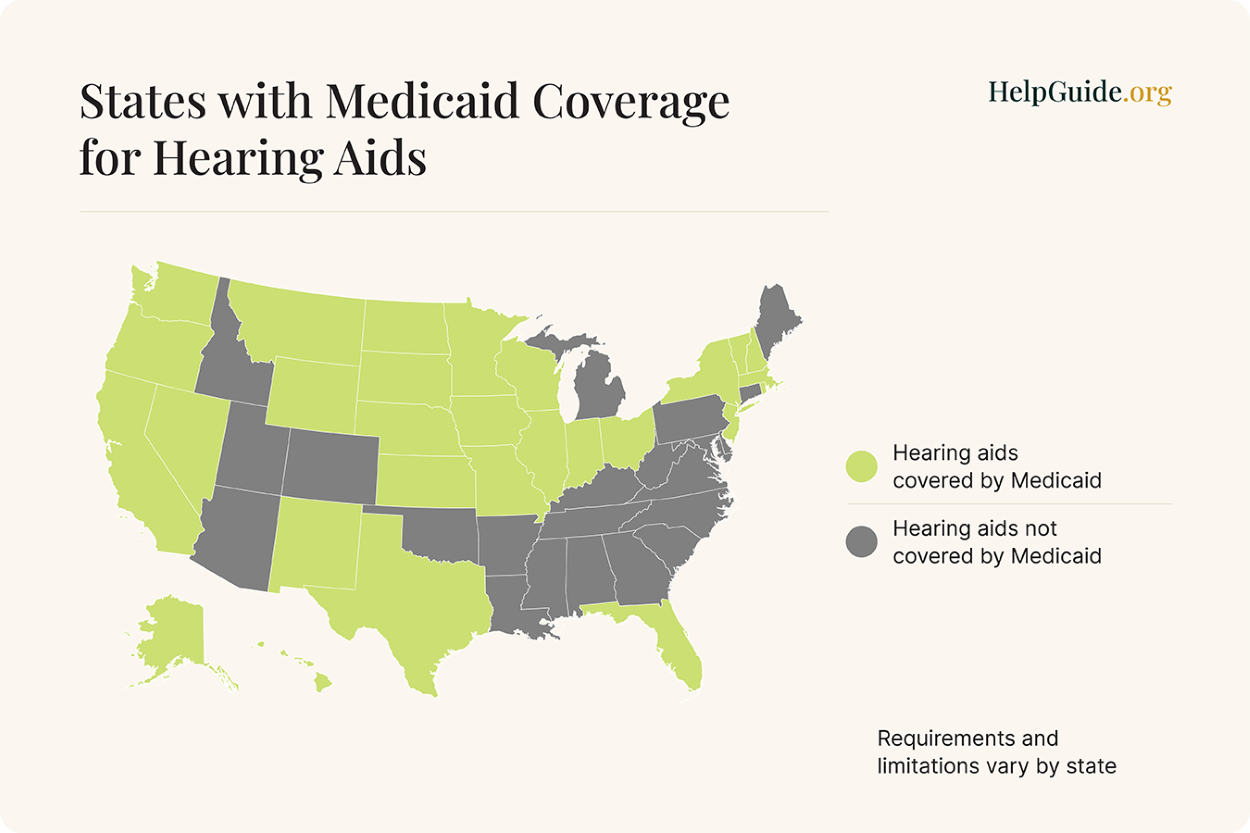 Where to buy over-the-counter hearing aids
Handbook Team Tip #3
Beware of any OTC hearing aid company that claims to have an "FDA registration certificate." This is a common scam—the FDA doesn't issue registration certificates for medical devices.
OTC hearing aid manufacturers sell their devices directly to consumers via the brand's website or through third-party retailers, such as:
Amazon.com (Audien, Go Hearing, Jabra Enhance, Lucid, MDHearing, Sony)
BestBuy.com (Eargo, Go Hearing, Jabra Enhance, Lexie, Lucid, Sony)
CVS.com (Go Hearing, Lexie, Lucid)
SamsClub.com (Lucid)
Walgreens.com (Go Hearing, Lexie)
Walmart.com (Audien, GoHearing, Lexie, Lucid)
If you want to see hearing aids in-person before you buy, you can visit the following stores, as well as local pharmacies and medical supply stores:
Best Buy
Sam's Club
Victra-Verizon
Walgreens
Walmart
Costco
How to save money
Handbook Team Tip #4
Watch for sales. OTC hearing aid companies routinely run seasonal or holiday sales. Sign up for a company's email newsletter to be notified when products go on sale.
To save money on hearing aids, make sure you're not paying for features you don't want or need. For example, choosing the second feature in each trade-off below could help save you money:
Smaller and discreet vs. larger and conspicuous
Disposable vs. rechargeable batteries
App vs. no app
Bluetooth streaming vs. no streaming
If eligible, you may be able to get a free or low-cost hearing aid through the following programs and nonprofits:
Financing
Handbook Team Tip #5
Read the fine print when financing through your hearing aid company—some third-party financing partners charge interest up to 36 percent.
If you'd like to split the cost of a hearing aid into monthly payments, consider buying directly through companies offering financing, like:
Jabra Enhance: Monthly payments start at $26–$49, depending on the model, for 12–36 months through Bread Pay.
Eargo: Monthly payments start at $47–$83, depending on the model, for up to 36 months through Bread Pay.
Go Hearing: Financing is available for six to 36 months through Klarna.
MDHearing: Monthly payments start at $24–$59, depending on the model, for three to 12 months through Affirm.
Sony: Monthly payments start at $84–$109, depending on the model, for six to 12 months through Affirm.
For full terms and conditions, contact each company directly. When purchasing online, look for the financing option during checkout.
Some retailers also offer financing, but the interest rates can be as high as 36 percent, depending on your credit score:
What's the difference between OTC hearing aids and traditional hearing aids?
As their names imply, traditional or prescription hearing aids and OTC hearing aids have different purchasing requirements. You need an audiologist's approval before buying a prescription hearing aid, whereas OTC hearing aids can be bought without medical input.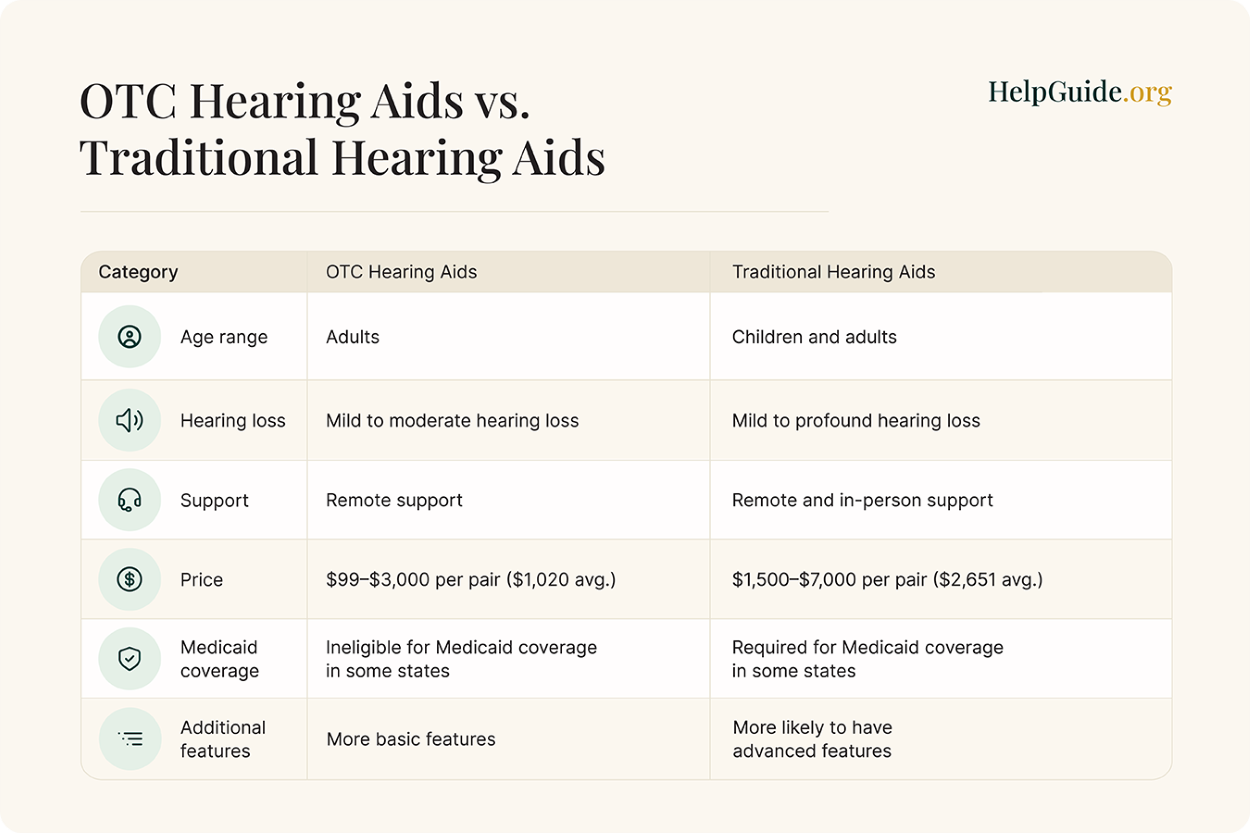 The FDA imposes a couple of restrictions on OTC hearing aids that don't apply to prescription models. First, OTC devices can only be used by adults, so anyone under 18 must get a prescription hearing aid. Second, OTC hearing aids may only treat mild to moderate hearing loss, whereas prescription hearing aids may treat all levels of hearing loss.
Customer support
Another difference between OTC and traditional hearing aids boils down to the type of support available. Some OTC hearing aid companies provide free remote support from a team of audiologists, while others keep costs ultra-low by skipping this service. But remote support isn't unique to OTC hearing aids—prescription hearing aids can be remotely adjusted too.
We talked to Dr. Reisman about the support differences between OTC and prescription hearing aids, and she explained that local audiologists can't access the computer chips in OTC devices to make adjustments. In contrast, they can adjust all prescription brands.
If OTC devices need to be reprogrammed, for example, you'd have to mail them to the brand's audiology team. With prescription hearing aids, you could make an appointment for in-person assistance and wouldn't have to part with the devices.
Cost and coverage
OTC hearing aids are more affordable, ranging from $100–$3,000 per pair compared to $1,500–$7,000 for a pair of prescription devices. We compiled cost data from more than 30 hearing aids in each category and found that a pair of OTC hearing aids averages a little more than $1,000, whereas a pair of prescription hearing aids averages around $2,650.
If you plan to use insurance or Medicaid to help with the cost of hearing aids, you may need to choose prescription devices. Check your policy or state Medicaid laws to see if a prescription is required for hearing aid coverage.
Technology
Features like wind suppression, tinnitus management, directional microphones, automatic sound environment adjustments, and Bluetooth streaming do exist in some OTC hearing aids but are rare in discreet styles, like in-the-ear or completely-in-canal. In contrast, these features are more common in prescription devices of all styles. Our testers could tell the difference when wearing OTC versus prescription models.
Although prescription devices have the upper hand in many ways, Dr. Reisman believes OTC hearing aids can work well for some people. "The performance of an over-the-counter hearing aid depends on the patient's expectations, their degree of hearing loss, and the anatomy of their ear," she explained. "There are some patients who do really well with [an OTC] device."
Top features to look for in OTC hearing aids
A few considerations, like remote post-purchase support, are unique to the OTC buying experience.
Dome sizes and styles
To ensure a comfortable fit, hearing aid domes need to be the right size for your ear canal. Dome styles (closed or vented) can also improve sound clarity based on your type of hearing loss and whether you intend to stream audio through Bluetooth.
Because you're fitting the hearing aids yourself, it's important to have options readily available. Some hearing aids come with as many as nine pairs of domes to try, for example, but others come with just two.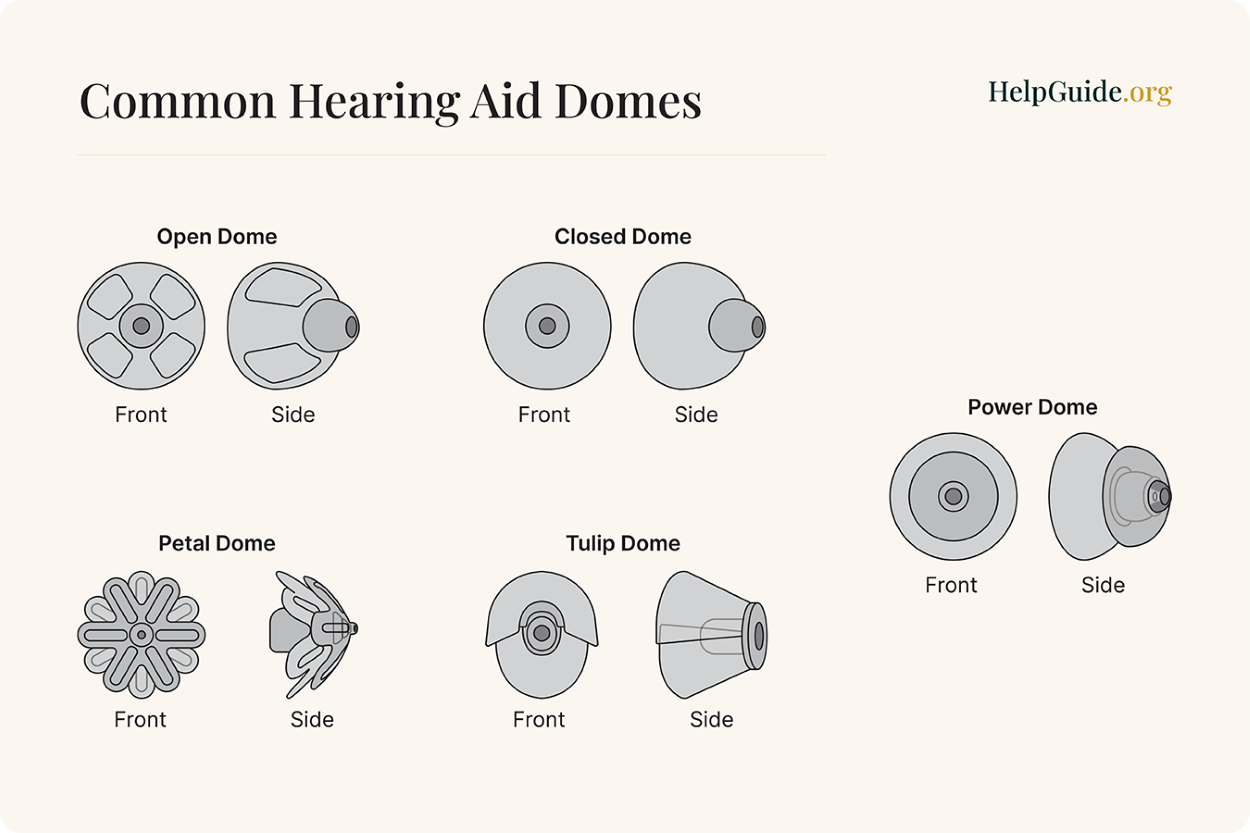 Post-purchase support
You don't need an audiologist's permission to buy OTC hearing aids, but that doesn't mean you have to avoid professional audiology support altogether. If you're new to hearing aids, consider buying from a company that offers robust post-purchase support.
For example, Jabra Enhance and MDHearing provide free onboarding calls to explain how to make adjustments, select the right dome, and wear the devices correctly.
Also, think about whether you'd like free cleanings, free or discounted repairs, and remote adjustments.
Self-fitting capabilities
A self-fitting hearing aid connects to an app that lets you fine-tune the volume, bass, and treble on each hearing aid for the clearest and most comfortable sound. Some self-fitting hearing aids, like those made by Lexie, use the results of an in-app hearing test to suggest optimal adjustments.
You can also create and save settings for different sound environments, like noisy restaurants or windy outdoor locations, to reduce background noise and amplify speech as much as possible. To quickly activate those presets, you'll press buttons on the hearing aid casing or use the app. A few OTC hearing aids, like the Eargo 7, analyze the sound environment and make automatic adjustments for your convenience.
Hearing aids that aren't self-fitting come with generic presets, which keeps them affordable.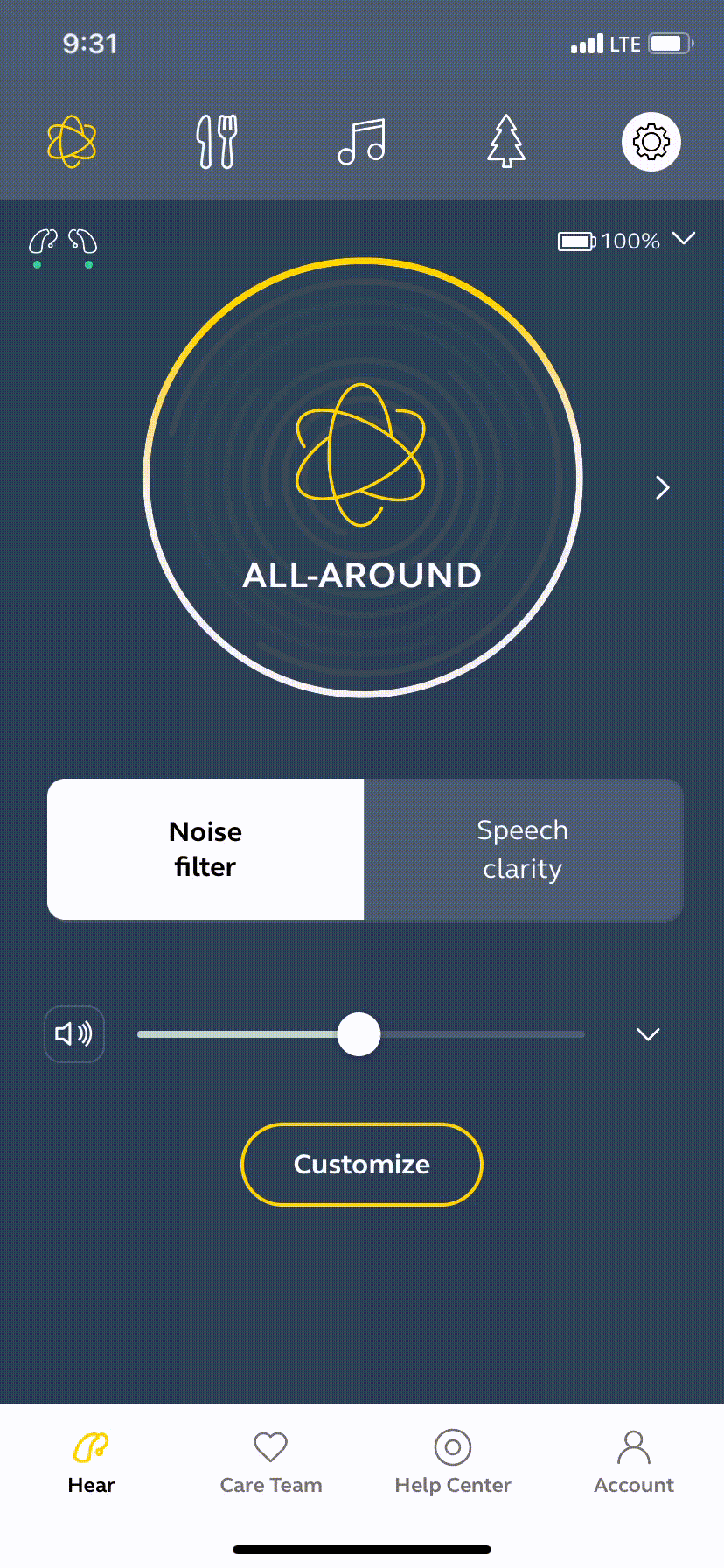 Sound technology
To ensure good sound quality, look for OTC hearing aids with these features:
High number of processing channels
High number of frequency bands
Directional microphones
Automatic environmental adjustments
Wind management
Feedback suppression
Volume limiters
Battery type and life
OTC hearing aids come with rechargeable or disposable batteries, depending on the model. Rechargeable batteries are more convenient if you have limited dexterity, which can make it tricky to remove and insert tiny disposable batteries.
Rechargeable hearing aid batteries hold a charge long enough to get you through the day, but the number of hours you can get from a charge is reduced when connected to Bluetooth and other accessories. Expect to charge them at least once per day. Consider models with portable charging cases or quick-charge options for added convenience.
Use the chart below to compare the average battery life of the OTC brands we recommend: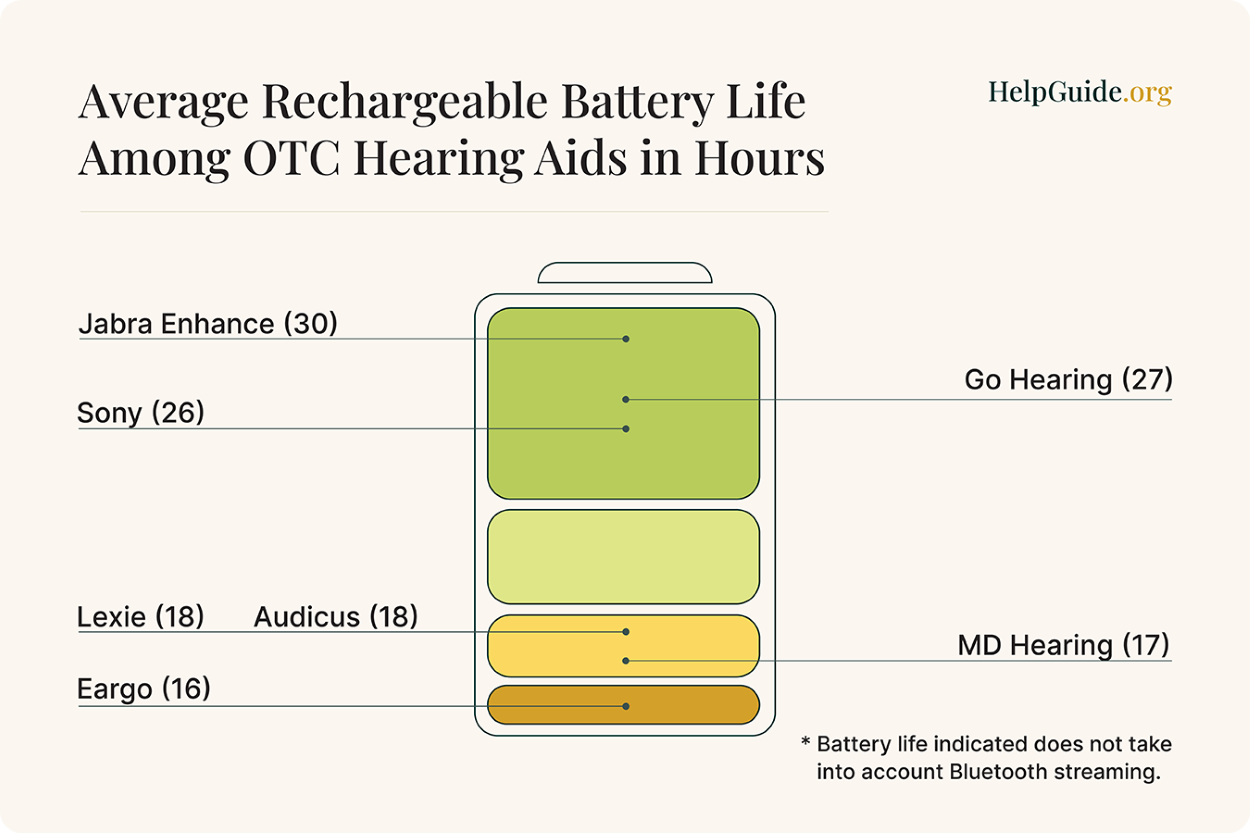 On the other hand, hearing aids that use disposable batteries tend to be more affordable. The batteries themselves cost about 30 cents each and, according to Byrom, must be changed every three to 12 days, depending on the size:
Size 10 lasts three to seven days.
Size 312 lasts three to 10 days.
Size 13 lasts six to 14 days.
Size 675 lasts nine to 20 days.
Trial period and warranty
All of our recommended hearing aids come with a 45-day trial period, with the exception of the Jabra Enhance Select series, which comes with a 100-day trial. Jocelyn Doré, AuD, said it takes about 30 to 45 days to acclimate to a new pair of hearing aids, so the average OTC trial period gives you just enough time to decide if the devices are worth keeping.
You should also look for a long (and preferably free) warranty to cover repairs or replacements. One- and two-year warranties are common among OTC hearing aids. Some companies, like Audicus, let you pay for an extended warranty. Considering the high cost of some hearing aids, it may be worth paying a little extra to protect your investment.
Our final verdict
Jabra Enhance has the best overall performance of the OTC hearing aids we tested, with just one other brand, Lexie, showcasing similar sound quality and ease of use. Every Jabra Enhance model emitted noticeably less background noise than other brands, fit comfortably in our ears, and was easy to set up. Plus, the company's receiver-in-canal devices look even smaller and more discreet than comparable hearing aids from Lexie, Audicus, and MDHearing, with only a thin tube showing from the front and side.
That said, we know Jabra Enhance won't be the best solution for everyone. We intentionally looked for other hearing aids that excelled where Jabra Enhance fell short, especially in terms of affordability, so you can find the best option for you.
Once you start hearing clearly again, you'll likely experience a cascade of positive effects in how you communicate, socialize, balance, and more. An OTC hearing aid can kick-start those benefits just as much as a prescription device, but only if you have perceived mild to moderate hearing loss. Consider visiting an audiologist in person for a thorough exam, so you can find the right hearing aid for your level of hearing loss.
Frequently asked questions
Yes, inexpensive hearing aids do work, but they don't come with some of the perks of more expensive models, like advanced background noise reduction, customizable presets, or free support from an audiology team.
Hearing aids that treat mild to moderate hearing loss can be bought over the counter. OTC hearing aid brands include Audicus, Audien, Eargo, Go Hearing, Jabra Enhance, Lexie Hearing, Lucid Hearing, MDHearing, and Sony.
Jabra Enhance Select 50, 100, and 200 stream tinnitus masking sounds through the company's mobile app. The Audicus team can also add a tinnitus program to your hearing aid, but you have to request it.
That said, any hearing aid may improve tinnitus by increasing sound stimuli to the brain. Hearing new sounds may also distract you from the noise, lessening the impact of tinnitus on your mental health.
Yes, OTC hearing aids are now approved by the FDA and available to purchase.