These products & services are researched and tested by HelpGuide's independent consumer reviews partner. When you buy through the links, we may earn a commission.
Falling is a surprising, scary, and sometimes painful experience that's even more traumatic when you're unable to get up by yourself. Some people may wait an agonizing amount of time until they're found, with one study reporting a median time of 13.5 hours spent on the ground. But it can take as little as one hour to develop dehydration, pressure sores, and an overwhelming sense of helplessness. As a result, people who've experienced what's called a "long lie" are sometimes admitted to nursing home facilities sooner than anticipated.
Push-button medical alert systems help avoid long lies by allowing people to call for help even when they can't reach a phone. But these basic systems require the person to be conscious and capable of using the button. Fall detection devices solve this problem by recognizing a fall and alerting the monitoring center automatically. If the monitoring center staff members don't hear a response, they call 911 and send an ambulance to the person's location.
Because medical alert systems offer protection from long lies and other emergencies, fall detection devices can increase a person's self-confidence, activity level, and sense of security. They also promote privacy, autonomy, and independence by allowing some people to safely age in place.
But not all fall detection devices are created equal. Medical alert systems and fall detection devices aren't subject to FDA testing and approval, so they're not held to any accuracy standards. The Handbook Team conducted our own series of fall detection tests to find the most reliable models. Below, we'll help you find a device that fits your needs or your care recipient's lifestyle.
Which fall detection device is right for you?
Why HelpGuide cares about older adult safety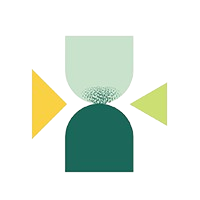 of research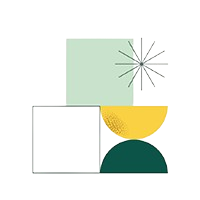 hand-tested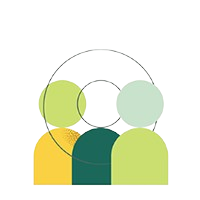 tested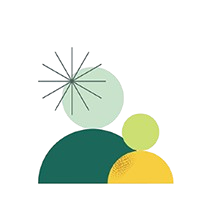 consulted
Feelings of independence, security, and connection are closely related to older adult mental health. Older adults experiencing loneliness and social isolation tend to have a much higher risk of depression, anxiety, and suicide, as well as dementia, heart disease, and stroke, according to research.
Thankfully, studies have shown older adults who use medical alert systems have a greater sense of security, improved mental health, and are shown to be more active and independent around the home.
For older adults, maintaining autonomy is directly related to mental health and quality of life. That's why we've made it our mission to share the best information about medical alert systems that can help keep care recipients healthy, safe, and active.
Our Handbook Team hand-tests every medical alert brand we review, so we can feel confident recommending the best products for our readers. We consult with gerontologists (experts in older adult care), researchers, and industry leaders in older adult safety, as well as mental health experts, to vet our choices.
We also put ourselves in the consumer's shoes by mystery shopping brands and walking through the set-up process, just like new customers. Additionally, we survey users and interview real people who use medical alert systems.
By compiling our testing data, interview and survey results, and insights from older adult care providers, we formulate a strongly informed perspective that we're sharing with you here.
Learn more about our medical alert systems review methodology.
What you need to know about the best medical alert systems with fall detection
Our testing experience
In July 2023, the Handbook Team tested 16 fall detection devices from popular medical alert companies, including Medical Guardian, Bay Alarm Medical, MobileHelp, LifeFone, Lively, and Medical Care Alert.
We evaluated how easy it was to set up each device using the provided instructions. Then, while wearing the necklace or watch, we pressed the help button to place a test call to the monitoring center. We recorded how long it took for a monitoring staff member to answer each call, then told them we were testing the equipment—something medical alert companies encourage users to do every month.
From our tester
"By the third test call, the monitoring center answered by saying, 'Hi, Emily, are you still testing?' So it seems like the monitoring center staff can track calls and offer a sense of personalization and connection with the agent."
Our procedures varied depending on the type of system we were testing. For instance, while testing mobile medical alert systems, we asked monitoring staff to also identify our current location to check the accuracy of the GPS tracking. While for in-home systems, we stood 5 feet away from the base unit and evaluated how well we could hear the monitoring staff member.
Not every device passed muster at each stage in testing—and poor quality was duly noted.
From our tester
"Once we connected to the monitoring center, the staff member couldn't hear us and calls kept dropping. We spent half an hour on the phone with technicians to resolve the issue. Even after the problem was fixed, audio quality was intermittently spotty."
Next, we tested each device's fall detection accuracy. In our experience, all detection devices are less likely to register a slow fall, like when someone slides out of a chair, than a hard and fast fall. This is why we conducted a series of three slow falls and three fast falls with each device.
For the slow falls, we wore the medical alert system while sitting in a chair, then bent forward to put our knees on a mat. From there, we laid completely flat on our stomachs for at least 30 seconds.
For the fast falls, we dropped each device from shoulder height and let it remain on the mat for at least 30 seconds.
We purposely focused on forward-facing falls, since falls on an outstretched hand (FOOSH falls) are one of the most common emergency room injuries.
It's important to note that fall detection testing is not 100 percent accurate. That's because studies are forced to use simulated falls in lab environments rather than data from real-world falls. To generate enough real-world fall data, researchers estimate we'd need to record about 100,000 days of activity. In the absence of real-world testing data, we read research papers and consulted with gerontologists to create our testing protocol, which most closely mimics real-world falls.
Only three models proved sensitive enough to detect all falls: the Medical Guardian Mini Guardian, MobileHelp Micro, and Bay Alarm SOS In-Home Cellular.
Did you know?
Stillness after rapid downward movement is one of the criteria these devices use to detect falls. Moving too soon after falling can cause the device to think you're okay or able to press the button manually.
We timed how long it took the device to start calling the monitoring center. Then, we timed how long it took for someone to answer the call. We noted any time a device started a false alarm and, if applicable, tested the device's call cancellation feature.
We also focused on two-way speaker quality, monitoring staff friendliness, lanyard adjustability, charging ease, and app functionality.
In addition to testing medical alert devices hands-on, we mystery shopped, spoke to brand customer service representatives, and interviewed independent senior health experts.
Reviews of the best automatic fall detection devices
1. Medical Guardian Mini Guardian: Best overall
The Medical Guardian Mini Guardian detected all six of our test falls and connected us to the monitoring center within one minute every time. We were impressed by its loud, clear speaker and easy call cancellation process, which came in handy when our tester accidentally triggered a call while fidgeting with the device. Not all medical alert systems let you cancel a call before it connects, but this convenient option can make some users feel better about handling false alarms.
We think cancellation is a must-have feature. Studies show some medical alert system users worry about accidentally setting off the buttons. To us, any feature that can help someone confidently wear and use a fall detection device is worthwhile. Plus, it's nice to know you can silence the device's alarm while calling the monitoring center when needed.
We placed a total of nine test calls to the Medical Guardian monitoring center through the Mini Guardian. We waited an average of 23 seconds for the Mini Guardian to initiate a call after each fall, which is a relatively long time compared to other devices but gives you time to cancel the call during a false alarm.
Once the call started, a monitoring staff member answered in 25 seconds on average, which is one of the fastest response times we recorded. The total elapsed time, from the tester falling to the call being answered, averaged 48 seconds—the same average for all devices tested.
The speaker on the Mini Guardian produced loud, clear audio. Staff also confirmed our sound quality by saying, "I can hear you perfectly," which was a reassuring gesture we didn't experience with other monitoring centers. When we asked monitoring staff to name our current location, they gave the correct address every time.
While the Mini Guardian is one of the more expensive mobile fall detection devices we tested, it seems appropriately priced based on accuracy and quality. When talking to a sales representative on the phone, we were offered a more significant discount than what was available on the website, so you may be able to save money by calling instead of ordering online. That said, Medical Guardian offers numerous add-ons, like an extended warranty and a lockbox, which can raise the monthly price, so beware of getting talked into services you may not need.
What our testers say: "I like how unobtrusive and lightweight the Mini Guardian feels, but I wish there was a way to adjust the lanyard. The monitoring staff members I spoke to were always conversational and friendly, and the speaker was loud."
Medical Guardian Mini Guardian
Our verdict: The Mini Guardian is the best option if you want sensitive fall detection with crystal-clear audio, fast answer times, and the ability to cancel false alarms.
2. MobileHelp Micro: Fastest response time
The MobileHelp Micro, a mobile device worn around the neck, detected all six of our test falls and connected us to the monitoring center an average of 10 seconds faster than the Medical Guardian Mini Guardian. With the Mini, you get additional time to cancel a false alarm, (you don't with the Micro), which contributes to speedier response times. If you have a false alarm with the Micro, you just wait for someone to answer the call and inform them it was a false alarm. Overall, the MobileHelp Micro had the fastest response time of every fall detection device we tested at an average of 38 seconds.
Similar to the Mini Guardian, the Micro has sensitive fall detection sensors and started an unprompted call during our tests.
Like many medical alert systems, the MobileHelp Micro connects to an app, so caregivers can view system status, battery life, activity, and GPS location. It struck us as outdated and sparse compared to other medical alert system apps because it doesn't allow caregivers to leave notes for each other or make online payments. We were also disappointed that a voice or sound doesn't confirm when the device has been correctly placed in the charger, which is another perk the Mini Guardian offers.
If you're looking for an accurate mobile fall detection necklace for the lowest price (it costs $4 less per month than the Mini Guardian) and speedy response times, then go with the Micro. Otherwise, the two devices are similar, right down to the five-day battery life for each device.
What our testers say: "The entire setup process took about one minute, and it couldn't have been easier because lights and verbal cues guided us through everything. I like that it verbally tells you when it needs charging, but it would be nice if it also confirmed that it was docked correctly in the charging cradle."
The MobileHelp Micro
Our verdict: The MobileHelp Micro proved just as accurate as the Mini Guardian at fall detection, costs a few dollars less, and had the fastest response time overall—but it lacks the user-friendly feature allowing you to cancel false alarms.
3. Bay Alarm Medical SOS Home Cellular with Fall Detection: Most sensitive at-home system
The Bay Alarm Medical SOS Home Cellular with Fall Detection was the only at-home system to detect all six of our falls. In most cases, it only took the base unit an impressive three to four seconds to start calling the monitoring center after the fall. On average, it took nearly one minute for someone to answer each call, and it once took a full two minutes for a monitoring center staff member to pick up.
Despite having no volume controls, the home base speaker was loud enough for us to carry on a conversation with the staff member from 5 feet away. That said, we ran into trouble on our first test call when the monitor couldn't hear us and the call kept dropping. We were able to sort out the issue by calling customer service. This is why it's important to test all medical alert systems out of the box and on a monthly basis to make sure they work when it counts.
Handbook Team Tip
In larger homes, it can be tricky to hear the base station from every room. Mobile medical alerts cost a little more than in-home systems but are designed as wearable help buttons with built-in speakers, making it easier to communicate with the monitoring center no matter where you might fall.
As an in-home system, the SOS Home Cellular pairs with a wearable necklace that only works within 1,000 feet of the base station. Because walls and other obstructions can interfere with the signal from the necklace to the base station, the actual working distance may be less. Of the in-home systems we tested, only Bay Alarm Medical included clear instructions for confirming the necklace's range.
The SOS Home Cellular is also one of the few in-home systems with an adjustable lanyard, which helps ensure you can adjust the necklace to rest at the sternum, the optimal location for detecting falls. A landline option is available too, which may work better for people in rural areas with weak cellular connections.
What our testers say: "Initially we had some trouble with the Bay Alarm Medical SOS Home Cellular base station dropping calls, but customer service was able to fix it. The fall detection necklace worked every time, and the monitoring center's response times were very consistent. It seemed reliable and trustworthy."
Bay Alarm Medical SOS Home Cellular with Fall Detection
Our verdict: The SOS Home Cellular had the most sensitive fall detection necklace of any in-home system. We also liked the necklace's magnetic clasp and the base station's loud audio.
4. MobileHelp Classic: Best value
We think the MobileHelp Classic is the best in-home fall detection system for people on a budget. But while it costs nearly $10 less per month than the Bay Alarm Medical SOS Home Cellular, it proved slightly less reliable at fall detection, registering five out of six test falls. The necklace was sensitive enough to start a false alarm as our tester put it around her neck, yet it failed to recognize one of our hard falls.
Because the MobileHelp monitoring center staff members answered our calls quickly when we tested the Micro, we expected the same fast response when testing the Classic. Instead, we recorded an average wait time of 74 seconds—twice as long as the Micro. This aligns with our experience testing devices from other medical alert companies. Calls placed through in-home systems were always answered slower than mobile devices from the same brand.
That said, we value fall detection accuracy more than answer time. The important thing is that the call gets made. As long as the monitoring center answered our calls within two minutes, which MobileHelp did, we consider it a success.
As with the Micro, our testers had good experiences with the MobileHelp monitoring center staff when placing calls through the Classic. The staff members always asked if anyone nearby needed help, which means they stayed on the lookout for elder abuse and listened for signs that someone required assistance.
Audio from the speaker sounded a little garbled, and our testers couldn't undo the lanyard clasp. Pairing the necklace to the base station isn't clearly explained in the instruction booklet, but those were the only issues we experienced during setup and testing.
What our testers say: "The MobileHelp Classic always took about seven or eight seconds to start an emergency call after we fell, which is faster and more consistent than many of the other brands we tested. I would've liked to see it connect to the monitoring center faster, but the monitors were always very helpful once we connected."
MobileHelp Classic
Our verdict: The MobileHelp Classic is ideal for people who want to combine fall detection sensitivity with affordability in an in-home system.
Other fall detection devices to consider
Unaliwear Kanega Watch: Fall detection in a smartwatch
It's rare to find an accurate fall detection device you can wear on your wrist. Research shows that fall detection sensors worn at the sternum are more likely to register falls and give the fewest false alarms. Despite these accuracy concerns, many people prefer the discreet look of a fall detection watch.
The Unaliwear Kanega Watch attempts to deliver accurate fall detection in a smartwatch, and it does so with artificial intelligence and an adjustable sensitivity scale—technologies we've seen in only a few other devices. The Kanega Watch didn't pass all of our fall tests, but our research suggests this may be because our test designs don't account for the device's smart tech.
For example, we test hard falls according to most manufacturers' instructions: Hold the device at shoulder height and drop it onto a rug or mat. The Kanega Watch failed all these tests because it's designed so it doesn't register a fall when it's not being worn.
We also learned that the device's algorithm is more sensitive to backward and sideways falls. According to research, the majority of older adults fall forward, but backward falls still account for about 40 percent of all falls. After learning the Kanega watch is more sensitive to backward and sideways falls, we tested sideways falls with the Kanega Watch and recorded flawless results. However, it detected just one out of three slow forward falls, and it sometimes took over two minutes for a monitoring staff member to answer the call.
The Kanega Watch could be a good solution for people willing to go through a learning curve, as the device's fall detection sensitivity can be adjusted from 0 (most sensitive) to 100 (least sensitive) by calling customer service. It may take time to find a setting sensitive enough to register falls without triggering false alarms, though. The watch arrives set to 50, and we recommend immediately adjusting it to be more sensitive. Adjust it down incrementally if it causes too many false alarms.
At about $70 per month, the Kanega Watch is the most expensive fall detection device on the market. It has other useful features, like voice activation, GPS tracking, and medication reminders, but it lacks step tracking and weather forecasts—features we've come to expect in medical alert watches. We were also surprised at how large the watch is, but our testers say they eventually got used to its bulky, heavy feel.
What our testers say: "I wore the device for three days with the sensitivity level set high and it only detected one fall when it shouldn't have. All I had to do was press the crown to cancel the call—super simple. I couldn't deal with sleeping in it because it's so bulky."
Unaliwear Kanega Watch
Our verdict: The only fall detection device on the market with AI and adjustable sensitivity, the Kanega Watch is suitable for people who don't mind tinkering with technology.
Devices to avoid
Lively Mobile Plus: No falls detected
Lively Mobile Plus
Our verdict: The Lively Mobile Plus never registered our test falls.
The Lively Mobile Plus detected none of our falls. We even called customer service to make sure the fall detection feature was activated—and it was. The user guide notes using the belt clip disables fall detection. That wasn't the problem in our case, but we were surprised that fall detection could be disabled by the user.
Although we can't recommend the Lively Mobile Plus as a fall detection device, it performed well as a GPS tracker and felt lightweight around the neck. It's also the only monitored medical alert device we've seen that allows users to directly call 911 by pressing and holding the button for five seconds.
Lively does charge a $35 activation fee, which is not clearly stated on the website or at checkout. Our testers also ran into trouble accessing the brand's caregiver app without a Premium plan, even though it's advertised as a perk for the Basic plan too.
What our testers say: "The Lively Mobile Plus did a poor job of fall detection during our tests. The lanyard isn't adjustable, so it could be an awkward length. Also, the call center tells you more than once that the call will be recorded, which seems unnecessary and a waste of time."
Summary of top fall detection device tests
| Brand | Device | Slow Fall Accuracy | Fast Fall Accuracy | Average time from fall to start of call | Average time from start of call to answer | Total average wait time |
| --- | --- | --- | --- | --- | --- | --- |
| Medical Guardian | Mini Guardian | 3/3 | 3/3 | 23 seconds | 25 seconds | 48 seconds |
| MobileHelp | Micro | 3/3 | 3/3 | 5 seconds | 33 seconds | 38 seconds |
| Bay Alarm Medical | SOS Home Cellular | 3/3 | 3/3 | 5 seconds | 58 seconds | 63 seconds |
| MobileHelp | Classic | 3/3 | 2/3 | 10 seconds | 64 seconds | 74 seconds |
Pros and cons of fall detection devices
Fall detection devices can prevent or minimize physical and mental trauma that may occur when someone falls and can't get back up for a long time. Breathing fluids into your airways during or after a fall can lead to pneumonia, and falling while showering or bathing can lead to hypothermia. People who remain on the floor for hours can become dehydrated and hungry, and they may experience side effects from missing medication. There's also a risk of infection, pressure sores, muscle tissue breakdown, and hypothermia. If you're seriously injured during the fall, you could experience a lot of pain and swelling before help finally arrives.
Fortunately, fall detection devices can help you or your care recipient avoid lying on the floor for extended periods, potentially minimizing mental trauma while providing a sense of security.
A fall detection device addresses the fear of falling by offering reassurance. A mobile device can provide the same sense of safety when you or your care recipient leave home independently.
What we like about fall detection devices
Promote independent living: Fall detection devices can provide an alternative to in-home care and assisted living facilities in the right circumstances.
Summon help automatically: Even if you can't move or speak after falling, the device calls monitoring staff members, who dispatch first responders and notify caregivers.
Connect to a monitoring center: Monitoring center staff members answer alerts 24/7, provide a personalized approach, and minimize false alarm dispatches.
Provide peace of mind: It's a relief to know that someone will be notified during an emergency.
Help avoid a "long lie": Long lies occur when someone falls and remains on the floor for more than one hour, and they can cause pressure sores, dehydration, and an increased risk of death within six to 12 months.
What we don't like about fall detection devices
Not guaranteed to detect all falls: Because some falls may go undetected, it's still important to establish a check-in routine.
May cause false alarms: Sensitive devices may call the monitoring center when you haven't fallen, which some people may find irritating or distressing.
May be taken off: People with memory problems may remove the device when they don't understand its purpose, leaving them vulnerable.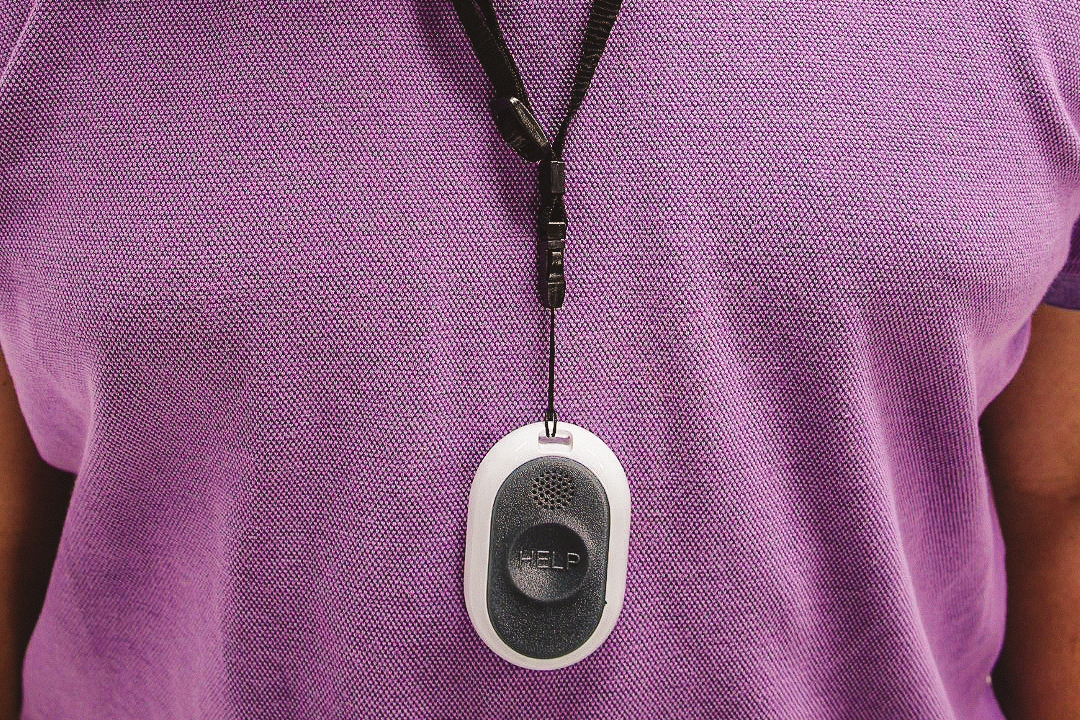 How does fall detection work?
Fall detection devices contain a sensor called an accelerometer, which measures speed in relation to distance. The accelerometer feeds measurement data to a computer chip inside the device, where it's analyzed according to an algorithm. The device is programmed to call the monitoring center if the algorithm reaches a certain threshold.
In practical terms, this usually means the device has to fall rapidly downward and then stop moving for two to 30 seconds to trigger a call to the monitoring center.
To increase the sensitivity of a fall detection device, some medical alert companies add extra sensors, like barometers (which measure air pressure changes), magnetometers (which measure the strength of the Earth's magnetic field), or gyroscopes (which measure rotating motion). These extra sensors make it easier for the device to detect falls that happen slowly, like when a person leans against a wall and then slides to the floor.
Once someone from the monitoring center answers the call, they'll speak to you through the device's built-in speaker or through a speaker on a nearby base station. You can confirm you need help and ask them to call emergency services, a family member, or another caregiver.
If you can't speak once the monitoring staff member answers the call, they'll send first responders to your home or, in the case of GPS-enabled devices, to your location to check on you. It's a good idea to keep a spare key in a lockbox by your front door so emergency responders can quickly get inside without damaging your home. Register the lockbox code with the monitoring center so they can share it when needed.
How falls affect your mental health
To learn more about the mental vulnerability that occurs during and after a fall, we spoke with Christina Peoples, a psychogerontologist, and Steve Moran, a senior living expert with Senior Living Foresight. Both say people can develop a fear of falling, which can become debilitating. "It keeps people from living a full life," Moran says.
"Fear of falling can lead to social isolation because now the individual may be fearful to leave home or may avoid areas of their home where the fall occurred," says Peoples. "Furthermore, the person might refrain from visiting familiar community spaces they typically enjoy due to large crowds, or they could be hesitant to venture anywhere alone. This can cause stress, depression, and anxiety, which all have an impact on an individual's mental health."
Peoples has seen firsthand how fall detection devices can boost morale. "I have a friend who is in her 70s and has a fall detection necklace," she says. "She lives alone and often goes out in the community by herself, and she sees the device as something that prolongs her independence, not something that takes it away. She feels much safer knowing that she has support in case of a fall."
How accurate is fall detection?
Every fall detection device we've seen comes with the same disclaimer: "Does not detect 100 percent of falls." We agree with that statement for all fall detection devices—even the ones that registered each of our test falls. There's too much variation in how someone could potentially fall—forward, backward, sideways, twisting, crumpled, hard, sliding, slowly, or quickly—to account for every single possibility in the device's algorithm without causing too many false alarms.
That said, our tests showed some devices have better accuracy than others.
Because fall detection devices are never 100 percent accurate, it's important to use them as part of a comprehensive safety strategy that includes fall prevention, like physical therapy and home modifications, plus fall detection and frequent caregiver check-ins.
How much do medical alert systems with fall detection cost?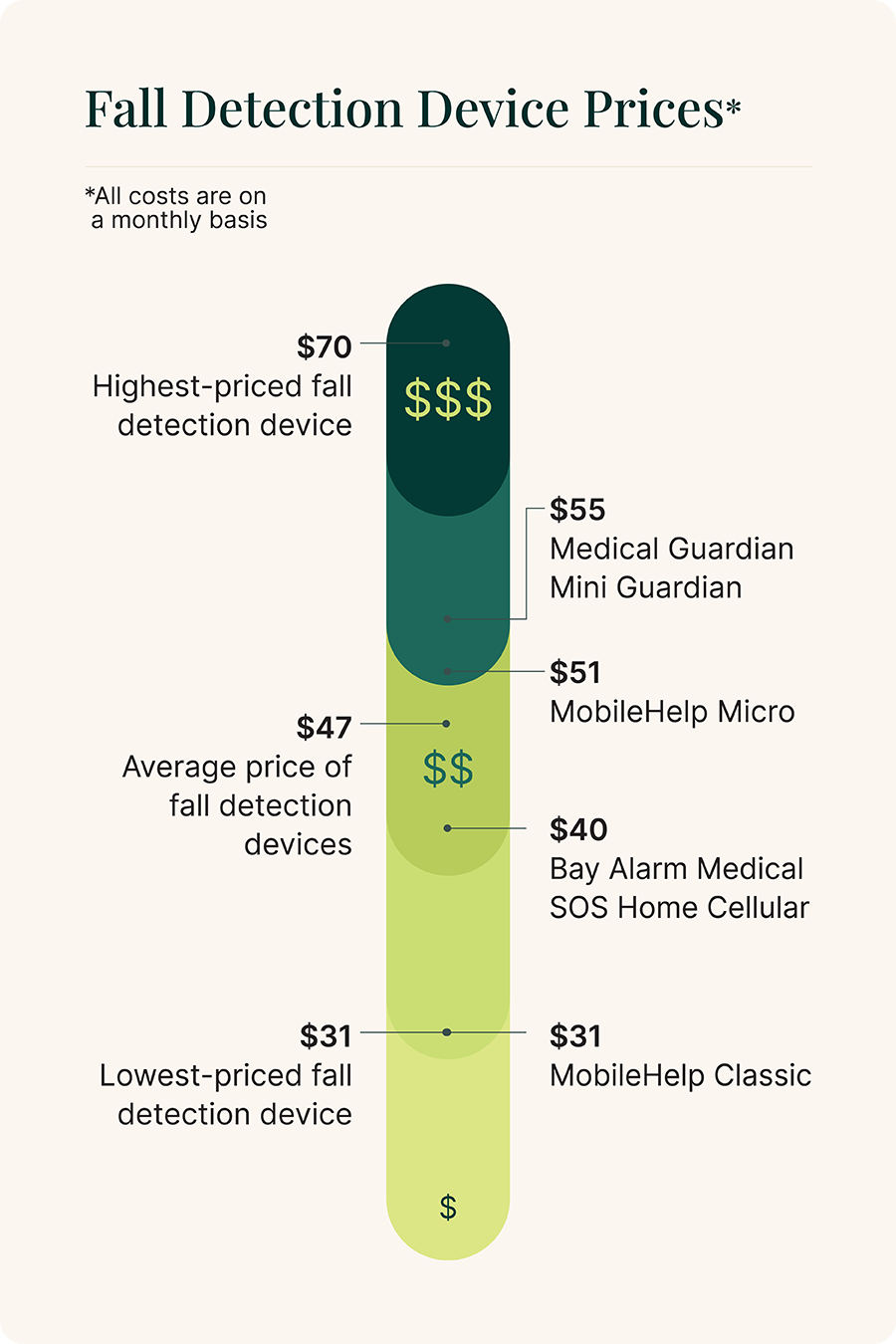 Medical alert systems with fall detection cost around $31–$70 per month and $0–$350 upfront in equipment or activation fees.
If you choose a fall detection device with no equipment fee, you'll sign a lease agreement that holds you responsible for paying for a lost or damaged device, which can cost upwards of $350. Read the company's full terms and conditions to avoid any surprises down the road.
Insurance coverage
You're more likely to get coverage for a medical alert system through a long-term care policy than a health insurance plan, but it's worth verifying coverage benefits with all providers. They may ask for a doctor's note explaining why the device is necessary.
Unfortunately, medical alert systems aren't covered by Medicare Parts A and B because they do not meet the definition of durable medical equipment. A Medicare Advantage (Part C) plan may provide coverage for medical alerts, but it's uncommon.
Your state's Medicaid program may cover medical alerts under long-term care benefits.
How to save money
Look for a medical alert company that offers a discount when you choose an annual plan.
Talk to a sales representative over the phone—they're sometimes allowed to give extra discounts.
Look for discounts offered through membership programs like AARP.
Ask your local Area Agency on Aging about available discounts or grants.
Note: Veterans Affairs does pay for a few mobile medical alerts (MedEquip, Latitude, and LogicMark), but none include fall detection.
Key features of medical alert systems with fall detection
In addition to an accurate fall detection sensor, look for these features when shopping for a fall detection device:
Adjustable lanyard.
Lightweight design.
Push-button cancellation.
Clear two-way audio.
Easy-to-use charging cradle.
Water-resistant case.
Automatic caregiver alerts when a fall is confirmed by the monitoring center.
Caregiver app that shows device battery.
Our final verdict
Based on our tests, these devices are more likely to detect falls and give you the peace of mind you're looking for:
Your final choice boils down to whether you want an in-home or mobile system, how much you want to pay, and whether you'd like to cancel false alarms before the monitoring center picks up. Each brand employs helpful, friendly, and easy-to-understand people in their monitoring centers, ensuring your care recipient gets empathetic and fast support during an emergency.
Frequently asked questions
Yes, we think fall detection is worth it. While your loved one may never actually need it, knowing that it could quickly summon help during an emergency can give them (and you) peace of mind. Fall detection devices also prevent or reduce the physical and mental deterioration associated with lying on the ground for hours at a time.
No, not usually. Fall detection devices use cellular networks to connect to the monitoring center, but consumers do not set up or pay for a SIM card or cell plan. It's all handled by the medical alert company.
Smartwatches with fall detection, like the Apple Watch, are the exception to the rule. In order for the device to call 911 or an emergency contact, you do need a SIM card or cellular plan.
Yes, all Apple Watches released in 2018 or later have fall detection. That includes the Apple Watch Series 4, the Apple Watch SE and SE 2, and the Apple Watch Ultra.