These products & services are researched and tested by HelpGuide's independent consumer reviews partner. When you buy through the links, we may earn a commission.
If you're among the one in three U.S. adults who are chronically sleep deprived, increasing the length and quality of your sleep could reduce anxiety, depression, mood swings, and poor concentration while also strengthening your immune system. Finding a solution to poor sleep isn't always straightforward, but you owe it to yourself to try proven strategies like elevating your head or feet with an adjustable bed.
In response to a Handbook Team survey of adjustable bed users, more than 91 percent of respondents told us their beds have helped them sleep better. Research suggests this is because elevating the head and chest eases sleep apnea and acid reflux, while elevating the lower body may help ease chronic pain or swelling in the feet, legs, and lower back, leading to a more restful night's sleep.
Amanda Weeks, an occupational therapist at B. Well Health in Philadelphia, Pennsylvania, said, "The effectiveness of an adjustable bed for pain relief can vary from person to person due to the origin of the pain. In my experience, people who have pain related to musculoskeletal conditions such as back pain or arthritis benefit most from an adjustable bed."
But restful elevated sleep comes at a price, with the average queen-size adjustable bed retailing for roughly $1,500. For that investment, the bed should be durable, quiet, and easy to use. Delivery, installation, and customer service should be top-notch.
But these products aren't necessarily easy to view in person, as showrooms are sometimes few and far between. They're also not always easy to return if they don't meet your expectations, as some companies don't offer a trial period.
To help you overcome these obstacles, find the right model for you, and ultimately get better sleep, we've made it our job to study, test, and review adjustable beds. Allow us to show you exactly how we do it.
Why HelpGuide cares about a good night's sleep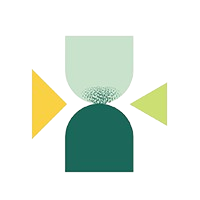 of research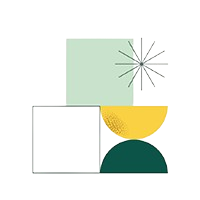 evaluated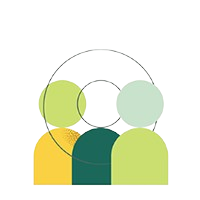 interviewed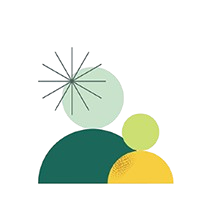 consulted
Quality sleep is a key part of mental health, physical health, and overall well-being. Sleep helps us reset our bodies, process our emotions, and squash daily stressors. Without it, you can develop chronic mental health issues like depression and anxiety, according to research.
But some medical conditions can make sleep difficult. Chronic pain, acid reflux, loud snoring or sleep apnea, and insomnia are challenges that can keep you up at night.
Finding solutions for better sleep can be frustrating, but we're here to help. The HelpGuide Handbook Team wants to empower you to make the right decision by providing the most honest information about sleep health and related products, like adjustable beds.
"Good sleep is essential for physical and mental health because it's our body's chance to recharge after the physical and cognitive loads of our day. When we sleep well, we have better relationships and communication with our partners, we can think more clearly, and we're in a better mood." —Julia Catlin, a licensed psychotherapist at Calm Science in Las Vegas
To recommend the best options to fit your needs, we sought to better understand how sleep impacts overall health. We consulted with mental health experts, researchers, and industry leaders in sleep and ergonomics to connect the dots about what really matters in an adjustable bed experience.
Ultimately, we want to support your sleep health and mental well-being. Through in-depth research and testing, we aim to take the stress out of your search for better sleep by sharing our findings with you here.
Who are we?
The Handbook Team is a group of writers, editors, designers, medical reviewers, and fact-checkers who have spent years perfecting the art of testing and reviewing health products.
We've spent more than 500 hours studying and testing adjustable beds. To date, we've interviewed more than 20 sleep specialists, psychologists, physical therapists, chiropractors, and occupational therapists about adjustable beds and read over 100 scientific journal articles on the subject. We've also surveyed 600 people who bought adjustable beds in the last five years, led our own focus groups, and read hundreds of user reviews.
After considering more than 100 adjustable beds from over 30 brands, we chose 28 models from 12 brands to test and review hands-on.
What goes into our review process?
Professional insights
We conduct ongoing interviews with experts in psychology, sleep medicine, and physical and occupational therapy to understand the connection between pain, mental health, and sleep quality. These three variables are closely related. Taking care of your mental and physical health leads to better sleep, and getting better sleep reduces feelings of anxiety and pain perception, while boosting your mood and increasing emotional resilience.
Clearly, getting better sleep is an important part of healthy living. In some cases, improving the duration and quality of your sleep could be as simple as sleeping on an incline. We turned to our panel of professionals to understand how elevating the head, chest, or feet could improve breathing, comfort, and circulation.
Surveys
To understand the long-term advantages and disadvantages of adjustable beds, we surveyed 600 Americans who had purchased an adjustable bed in the last five years. More than 91 percent of survey respondents believe their adjustable bed helps them sleep better, and 72 percent said it improves their mental health.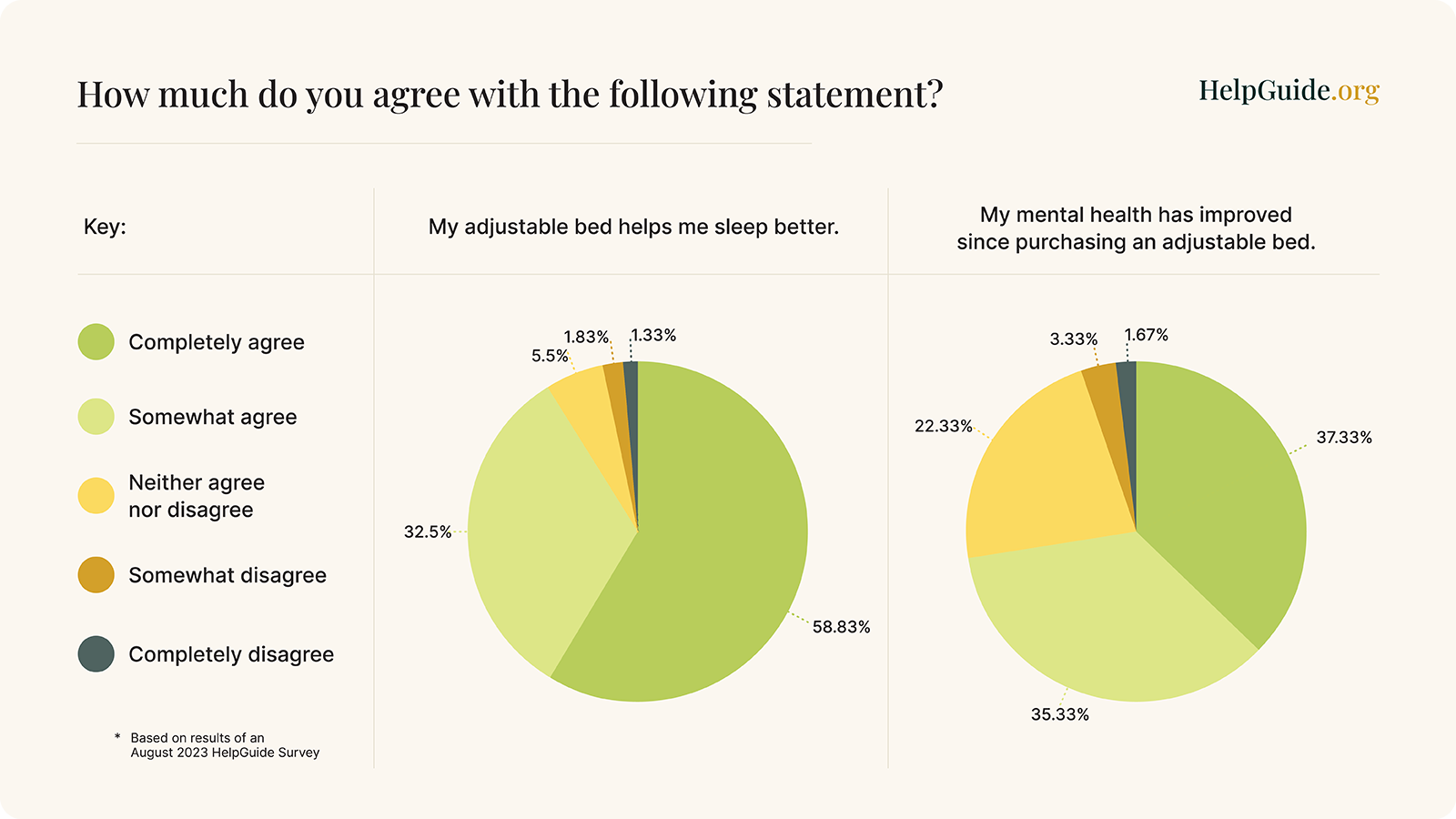 Custom settings are a popular option (second only to TV/reading settings), indicating that adjustable beds help people find a uniquely comfortable resting or sleeping position.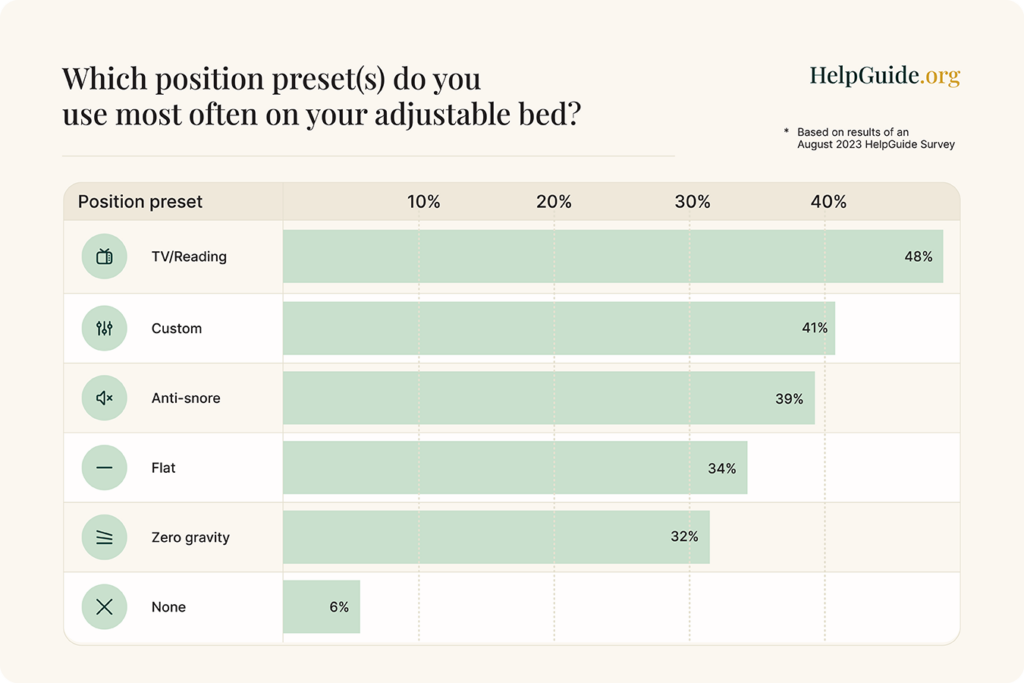 The survey results suggest that adjustable beds are somewhat durable, with only one-third requiring repair or replacement while under warranty. Most of our survey respondents experienced no issues with their adjustable beds, but those who did said finding compatible sheets was their biggest concern.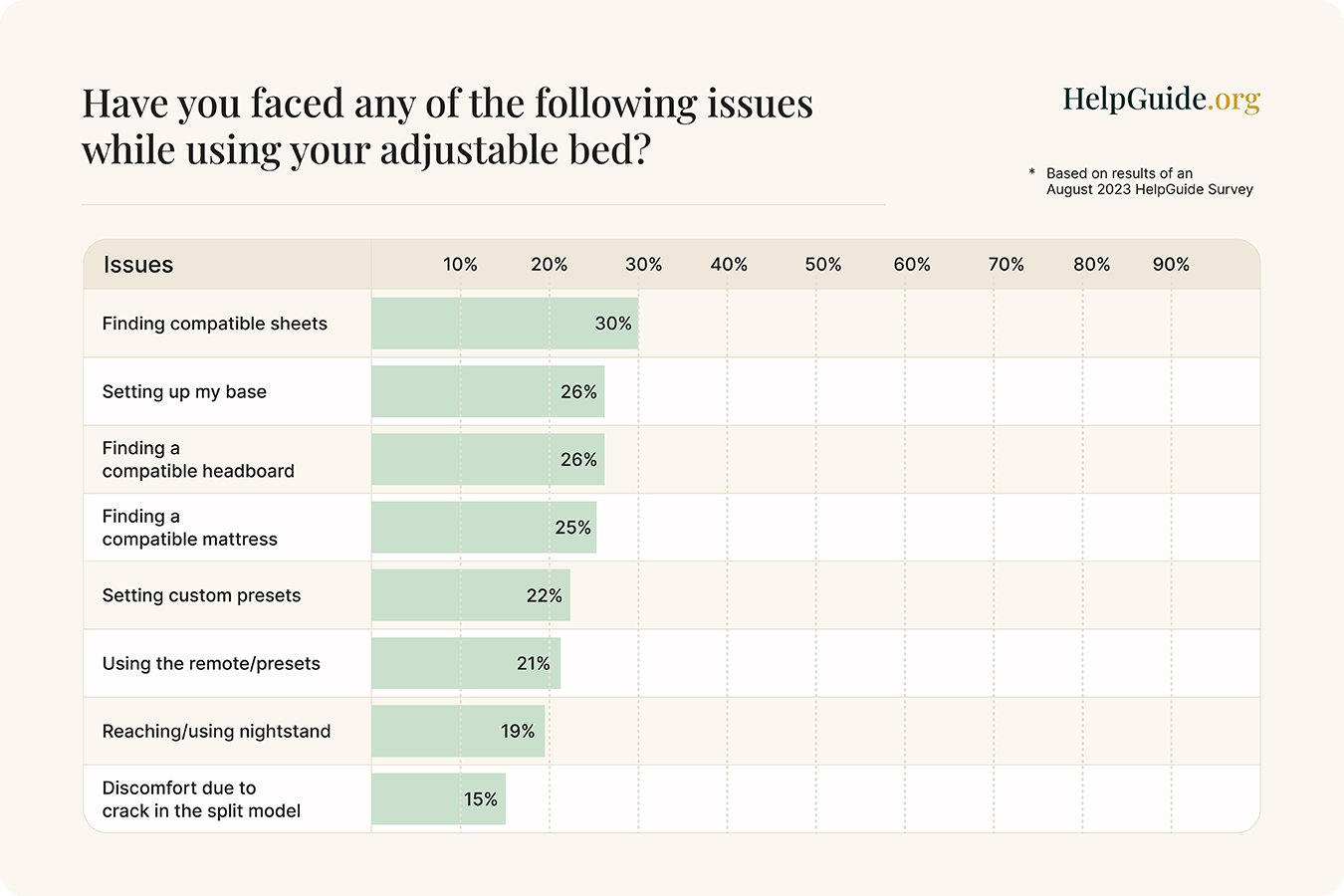 We also asked about the buying process to understand where people tend to shop for adjustable beds, which brands interest them, and what features they prioritize. We used this information to test and compare the features that matter, like price, adjustable lumbar support, and preset positions.
Focus groups and personal interviews
We ran a focus group with adjustable bed users and conducted additional one-on-one ad hoc interviews. We wanted to know why people were interested in an adjustable bed, what kind of research they did during the buying process, why they chose a particular brand and model, how easy it was to set up, and whether they felt satisfied with their purchase.
All of this information helped us step into the shoes of an adjustable bed buyer, allowing us to test the right features, ask salespeople the right questions, and research the most popular models.
Most people had a positive experience with their adjustable bed and were glad they bought it. A few people reported poor customer service and delivery experiences that made them regret choosing a particular product.
Mystery shopping
We began our mystery shopping experience online, noting whether each adjustable base company made it easy to compare models on their website. We contacted customer service through the chat portal to gauge response times and friendliness. We also went through the ordering process to see how easily we could set up financing, installation, and haul-away services online.
To gather information that can't be found online, we visited showrooms in two cities. We pretended to shop for ourselves or our parents, so we didn't get any special treatment as reviewers. Some sleep stores pay their salespeople on commission, which can translate to pushy sales tactics. We made note of this behavior and any other examples of poor customer service while visiting each showroom.
We also looked for major differences between what's offered online versus in-store in terms of sales, discounts, return policies, and warranties to determine which shopping experience gives the most benefits.
From our tester
"The salesperson was 'sticky'—she hovered and supervised me testing the bed. It was a bit awkward, but she wasn't pushy. At the end, she offered me a 10 percent discount for shopping in-store."
Hands-on testing
Although shopping online for an adjustable bed is convenient, it's difficult to get a sense of the bed's noise level, smooth operation, and general durability without trying it in person. But even that's a tall order, because some brands offer a limited number of showrooms across the United States. Fortunately, visiting these locations isn't a problem for the Handbook Team, as we're spread across the country and can view major brands in person.
From our tester
"The Saatva Adjustable Base is louder than the Adjustable Base Plus. The sales rep explained that they use the same motor, but the Adjustable Base Plus has more padding around the base, which may transfer less sound."
To date, we've traveled to 12 showrooms in New York City and Las Vegas and tested 28 adjustable bases. When possible, we collect quantifiable data, like noise level and incline time. We also evaluate ease of use, app or remote functionality, and massage features—things you can't assess from a company's website.
From our tester
"Both Tempur-Pedic bases reach a full incline in about 20 seconds, but they move much faster than other brands, like Casper, and reach a steeper incline. It sits all the way up to a comfortable sitting position. I could've stayed there watching TV or reading for a while—it was a good position for me."
Our testing experience
After arriving at a showroom and identifying the correct base, we followed these procedures:
Gather first impressions: We looked for any indication that the base would be unstable, too heavy for do-it-yourself setup, or difficult to plug in.
Test the remote or app: The best remotes used intuitive symbols and had buttons that were easy to press. If the bed used a smartphone app, we evaluated its navigation and features.
Adjust the base: While lying on the bed, we timed how long it took for the base to move from a neutral to a fully inclined position and noted how smooth or shaky this motion felt.
Record decibel level: We adjusted the base from a neutral to a fully inclined position and recorded the sound level using a decibel measuring app.
Test presets: The best adjustable beds had useful and unique presets and offered an intuitive procedure for saving custom presets.
Test massage: We noted whether the massage felt comfortable and relaxing, how many timing presets, modes, and intensities were available, and whether the entire bed vibrated or just one part of it.
Test extra features: We tested and evaluated any additional features, like under-bed lighting.
Evaluate delivery proposal: We spoke with salespeople about the delivery process and noted whether it seemed easier or more difficult than other brands. The best brands also offered installation services and same-day removal of the old base.
Evaluate customer service: We preferred interacting with salespeople who were helpful but not pushy.
The five most important things to know about adjustable beds
Bottom line
Adjustable beds have the power to transform your physical and mental health, but they're an expensive purchase that can be a hassle to return. You deserve to choose one based on unbiased and reliable information. Rest easy—the Handbook Team only recommends adjustable beds that meet our rigorous vetting and testing standards.